Distinguished Scientists Advisory Board Experts in scientific and technical disciplines are helping shape the future of ORISE
The ORISE Distinguished Scientists Advisory Board (DSAB) is an external panel of recognized experts in scientific and technical disciplines that validates the ORISE vision is maximizing DOE's strategic objectives. In addition to expanding ORISE thought leadership, the DSAB works closely with ORISE leadership, technical experts and liaisons to ensure that strategic milestones related to ORISE activities are met.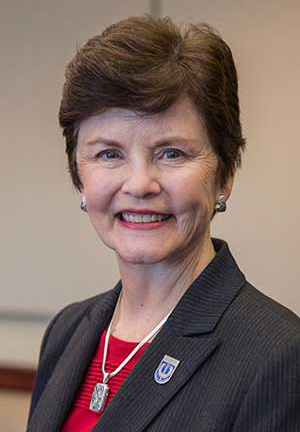 Shirley Raines, Chair
University of Memphis (president emerita)
Dr. Shirley Raines, the first woman president of the University of Memphis, served for 12 years at this institution with more than 22,000 students and 2,500 employees. She oversaw the acquisition of a private school and changed it into a public university branch, the University of Memphis, Lambuth campus. She added a School of Public Health to the academic division.
During her tenure, the university was named as one of the top-20 internship programs in the nation, the largest honors program in the state and began an exemplary program for faculty entrepreneurs. From those experiences, Raines was invited to speak at the White House Conference on University Entrepreneurship. Now as president emeritus, she is a speaker and consultant for nonprofits, corporations, foundations and associations.
Prior to her years as president, Raines served on the faculties of universities in six states and in administrative posts as department chair, dean and vice chancellor. She has written 17 books for educators and served on the selection committee for the National Teacher of the Year. Raines has received awards for her research and teaching and has been recognized by universities and professional associations for her leadership.
In addition to being the first woman president of the University of Memphis, Raines served as the "first woman" for a number of posts, including the first woman chair of Conference-USA and the first woman chair of Memphis Regional Chamber of Commerce. Raines was recognized for her work by the Tennessee Economic Council on Women, and she was inducted into the Tennessee Women's Hall of Fame.
For seven years, Raines was on the summer faculty of the Harvard Institute for New Presidents and Chancellors. Raines earned a bachelor of science degree from the University of Tennessee, Martin, and a master of science degree and doctorate degree from the University of Tennessee, Knoxville.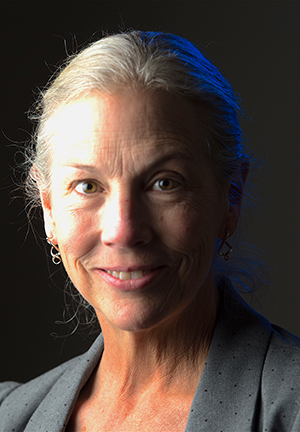 Susan Bailey
Colorado State University
Susan M Bailey, Ph.D., is a Professor and Radiation Cancer Biologist in the Department of Environmental & Radiological Health Sciences at Colorado State University (CSU) in Fort Collins, Colorado. Dr. Bailey is the current Vice President of the international Radiation Research Society, and serves on the American Association for Cancer Research (AACR) Radiation Science and Medicine Working Group Steering Committee. Dr. Bailey is also the Director of the University Program of Research and Scholarly Excellence in "Cancer Biology & Comparative Oncology," and recently received "Innovator of the Year" award from CSU Ventures for her work on technology development and commercialization with the biotech start-up company KromaTiD, Inc.
A native of Los Alamos, NM, Dr. Bailey received her Master of Science and Doctorate degrees in Biomedical Sciences from the University of New Mexico School of Medicine. As a radiation cytogeneticist with particular interests in telomeres and DNA repair, her research efforts have provided novel insights into basic mammalian telomere biology, and most recently have demonstrated the value of assessing telomere length dynamics as an informative biomarker of life stress (e.g., in a non-Western, central India, context) and exposures in extreme environments (e.g., NASA one-year mission aboard the International Space Station). Dr. Bailey conducted one of ten selected investigations for the NASA TWINS Study, an integrated effort to launch human space life science research into a new era of molecular and "omics" based studies, as well as a truly unique research opportunity to study the identical twin astronauts, Scott and Mark Kelly. The overall goal of the TWINS Study was to identify space-flight specific factors that influence human health, important considerations as humankind spends longer and longer periods of time, deeper and deeper into space, making our way to the Moon, Mars, and beyond.
Bailey and her team assessed changes in telomere length and telomerase activity in the space- and earth-bound twins, as well as in a cohort of unrelated astronauts, which included CSU alum Dr. Kjell Lindgren. She proposes that telomere length dynamics represent not only a key indicator of general health, but also a particularly relevant biomarker of aging and age-related degenerative diseases (e.g., cardiovascular disease and cancer) for the astronauts, as it integrates the combined "out of this world" experiences (e.g., nutritional, psychological, and physical stresses) and environmental exposures (e.g., UV and ionizing radiations) encountered during spaceflight. Bailey's studies also include evaluating chromosome aberrations, particularly inversions, as specific biomarkers of space radiation exposure. Taken together, results will facilitate identification of interactive effects and relationships that will suggest potential mitigation strategies for future study, as well as benefit precision medicine efforts in monitoring health effects and assessing disease risk not only of individual astronauts, but for those on Earth as well.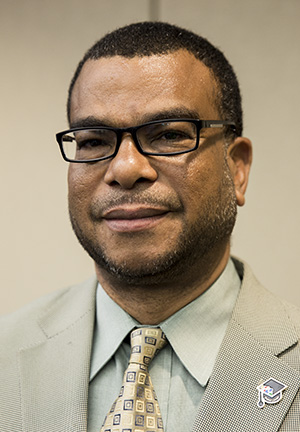 Noel Blackburn
Brookhaven National Laboratory
Noel Blackburn is the manager of University Relations and U.S. Department of Energy (DOE) Internship Programs in the Office of Educational Programs (OEP) at Brookhaven National Laboratory (BNL). OEP designs, develops and facilitates workforce development and education initiatives that support the scientific missions at BNL and DOE through multiple programs. BNL is a multidisciplinary national laboratory owned by DOE and managed by Brookhaven Science Associates.
Blackburn is responsible for creating, implementing and managing workforce development research programs for undergraduates, graduates and faculty in programs like the Science Undergraduate Laboratory Internship, Community College Internship, the Office of Science Graduate Student Research Program and the Visiting Faculty Program.
Blackburn is dedicated to creating access to BNL's world-class user facilities for nontraditional users in the United States and developing partnerships with countries in Latin America and the Caribbean. Providing opportunities for underrepresented groups to access BNL and the DOE enterprise has been a major objective of his career at BNL. To help address this need, Blackburn developed the Interdisciplinary Consortium for Research and Educational Access in Science and Engineering (INCREASE). He was recently elected to BNL's National Synchrotron Light Source II Executive User Committee and is an executive member of the External Advisory Boards for the Louis Stokes Alliance for Minority Participation at Washington/Baltimore/Hampton Roads and the University of Puerto Rico System.
Before his present position, Blackburn was a project engineer on remediation sites for the BNL Environmental Management Directorate. He also served in various engineering positions at Bechtel International, Inc., on the Atlantic Liquid Natural Gas Plant, a billion-dollar project in Trinidad and Tobago, West Indies. Prior to his work at Bechtel, Blackburn was a consultant managing numerous civil and environmental projects for the government of Trinidad and Tobago. His career started as a craft apprentice and he steadily developed through the ranks as a draftsman, construction technician and construction supervisor in the oil industry in Trinidad and Tobago, where he was born.
Blackburn has served as an adjunct lecturer at City College of New York and Medgar Evers College. He is a member of the Trinidad and Tobago Professional Engineers Association, the American Society of Civil Engineers and American Society for Engineering Education.
He is also a recipient of the DOE Office of Science Outstanding Mentor Award, the BNL Brookhaven Award and the Minority Access, Inc. National Role Model Mentor Award.
Blackburn earned a master's degree in environmental engineering and a bachelor's degree in civil engineering from the City College of New York.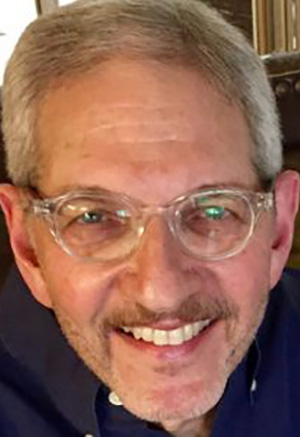 Daryl Chubin
Independent Consultant
Daryl E. Chubin is an independent consultant living in Savannah, Georgia. From 2004-2011, he was founding director of the Center for Advancing Science & Engineering Capacity at the American Association for the Advancement of Science in Washington, D.C. Prior to that, he was senior vice president at the National Action Council for Minorities in Engineering in New York City after nearly 15 years in federal service at the National Science Board, the National Science Foundation, and the White House Office of Science and Technology Policy. He began his federal career in 1986 at the congressional Office of Technology Assessment after serving on the faculty of four universities, achieving the rank of professor at Georgia Institute of Technology, and as adjunct professor in Cornell University's Washington Program (1991-2010).
Dr. Chubin is the author of nine books and numerous reports and articles on science policy, education program evaluation, career development, and structural changes in universities to improve access and success of underrepresented students and faculty. From 2008-2020, he co-chaired Understanding Interventions That Broaden Participation in Science, an NIH-funded national nonprofit organization providing research-based resources on STEM training and workforce issues. Today, he advises universities and nonprofits on organizational cultures that promote diversity, equity, and inclusion in STEM professions. In 2021, he was elected to membership in the National Academy of Education.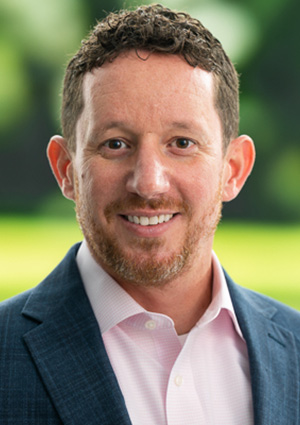 Joseph "Mike" Edelen
Argonne National Laboratory
Joseph "Mike" Edelen is the Director of Worker Safety and Health (WSH) at Argonne National Laboratory (ANL). WSH develops and implements world class health and safety programs to support cutting edge ANL and Department of Energy (DOE) research. Argonne National Laboratory is a DOE multidisciplinary science and engineering research center, where talented researchers work together to answer the biggest questions facing humanity. 
Mike is responsible for creating, managing and directing health and safety programs such as Occupational Health, Occupational Safety, Occupational Medicine, Radiological Protection and embedded Deployed Safety Professionals to institute health, safety and environmental policies and processes.
Mike is dedicated to providing innovative, technical and safe solutions in support of ANL's science, technology and operational mission. He was recognized by the UChicago Argonne Board of Governors with the 2018 Safety Leadership award. In 2019, Mike completed ANL's Strategic Laboratory Leadership Program (SLLP) at The University of Chicago Booth School of Business. 
Before starting his career at ANL, Mike was a U.S. Navy Sailor, starting his career as an enlisted sailor and completing his career as a Submarine Officer. He is a certified naval nuclear engineer.  He completed tours on three submarines with his last on the USS Florida (SSGN-728) as the Engineer Officer responsible for the safe, effective and efficient operations of the submarine's nuclear power plant and support systems. Mike's naval awards include a Meritorious Service Medal, four Navy Commendation Medals and multiple campaign, service and personal awards, honor and decorations.
Mike is an active volunteer as a girls' softball coach, mentoring young children in STEM and supporting fellow veterans.  Mike and his wife Jennifer have two daughters and reside in Naperville, Illinois.
Mike earned his master's degree in engineering from Old Dominion University and Bachelor of Science degree from The University of Memphis in addition to completion of Naval Nuclear Power School both enlisted and as an officer in addition to completing multiple advance level courses in the Navy.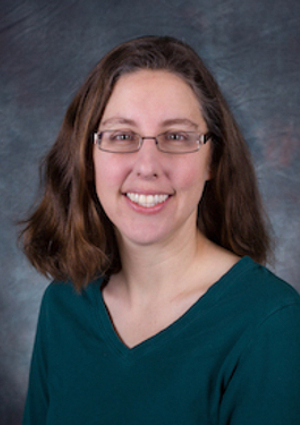 Judith Hill
Lawrence Livermore National Laboratory
Dr. Judith Hill is a Computational Scientist in the Livermore Computing Division at Lawrence Livermore National Laboratory. She specializes in the development, implementation, and application of numerical methods for massively parallel computers to a variety of applications including computational fluid dynamics, climate science, and chemistry.
Prior to joining Livermore Computing in 2021, Judy was the Group Leader for the Scientific Computing Group at the Oak Ridge Leadership Computing Facility at Oak Ridge National Laboratory, and she also served as Program Manager for the Innovative and Novel Computational Impact on Theory and Experiment (INCITE) program at the Leadership Computing Facilities at ORNL and ANL. While at ORNL, Judy established and led the Exascale Computing Project's (ECP) Application Integration effort aimed at leveraging existing application readiness efforts at the three ASCR computing facilities (OLCF, ALCF and NERSC) for the ECP application projects. She has extensive experience in readying scientific applications for new massively parallel architectures such as the OLCF's Summit and their forthcoming Frontier.
Deeply committed to professional service, Judy is currently the Program Director for the SIAM Computational Science and Engineering Activity Group and was previously the Secretary from 2019-2020. She serves as a reviewer for Computer Physics Communications, the International Journal of Numerical Methods in Engineering, Applied Numerical Mathematics, Supercomputing, INCITE, and both DOD and DOE ASCR proposals and has served on organizing and programming committees for several conferences. In 2005, she was named the Fred Howes Scholar in Computational Science for her leadership, character and technical achievement in the field of computational science.
Dr. Hill earned her Ph.D. in Computational Science and Engineering from Carnegie Mellon University.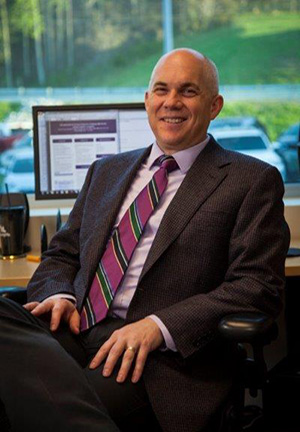 Warren Sayre
Consolidated Nuclear Security, LLC
Dr. Warren Sayre is the Corporate Health Director for Consolidated Nuclear Security, LLC, which currently manages the Pantex Plant, Amarillo, TX, and the Y-12 National Security Complex, Oak Ridge, Tenn. He is board-certified in Occupational and Environmental Medicine as well as Family Medicine, and his main responsibilities include medical surveillance, medical qualifications and employee wellness programs for the two DOE facilities he serves.
Sayre is a Fellow of the American College of Occupational and Environmental Medicine as well as a Fellow of the American Academy of Family Physicians. He has served in leadership roles with various entities including the Healthcare 21 Business Coalition, BCBS Regional Advisory Panel, and the Knox County Community Health Council. He has worked as an adjunct faculty for the UT Department of Public Health, and has lectured at various medical schools in the area.
Dr. Sayre's professional interests include population health, corporate health and wellness, and healthcare delivery process improvement. After eight years of work in primary care, Dr. Sayre began working with corporations to enhance benefits designs and improve medical surveillance and early health intervention programs in order to improve worker health and safety. That work led to his current role with CNS, where he's been since 2013.
Dr. Sayre completed his medical degree and family & community health training at Marshall University School of Medicine, Huntington, W.V. He then earned a master's degree in health outcomes from the Rollins School of Public Health, Atlanta, Ga. He also completed his occupational medicine residency at the University of Pennsylvania, Philadelphia, Pa.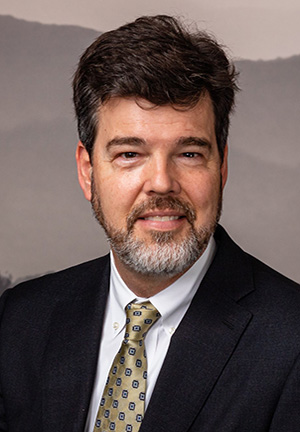 Scott Schwahn

Oak Ridge National Laboratory
Dr. Scott O. Schwahn has served the scientific community as a health physicist (radiation safety professional) for over 30 years. He is currently a Consultant Health Physicist in the Nuclear & Radiological Protection Division at Oak Ridge National Laboratory. Dr. Schwahn has worked largely for Department of Energy prime contractors at high-energy accelerator facilities. For five years, he was a DOE employee, serving as the Performance Evaluation Program Administrator for the Department of Energy Laboratory Accreditation Program (DOELAP) for external dosimetry. He has twice served as a mentor for ORISE student interns and looks forward to future opportunities to do so again.
He is a proponent of program quality reflected by third-party accreditation processes under consensus standards. He led the DOELAP program through two accreditation cycles as a testing and calibration laboratory under ISO/IEC 17025 and the Health Physics Society Laboratory Accreditation Program through recognition as an accrediting body under ISO/IEC 17011. He chaired the standard ANSI/HPS N43.3-2008, "Radiation Safety for Installations Using Non-Medical X-Ray and Sealed Gamma-Ray Sources, Energies up to 10 MeV," still the approved consensus standard for the subject area. 
Dr. Schwahn has been a member of the Health Physics Society (HPS) for 30 years, serving in leadership roles continuously since 1997 including service as president of three chapters and one technical section, chair of several committees, task forces, and technical groups, and three years as a director. He was honored with the Society's Elda E. Anderson Award, two Presidential Awards (which he is quick to point out is not an official award, but is especially proud of as they recognized extraordinary service to the President), and was elected as a Fellow of the Society. He is an Associate Editor for the peer-reviewed journal Health Physics and served as a United States delegate to the International Radiation Protection Association for the last eight years.
Schwahn has been Certified by the American Board of Health Physics since 1995 and has served on its Part II Panel of Examiners. He served as Treasurer for the American Academy of Health Physics (a three-year commitment) and is currently the President of the Academy. 
Schwahn earned BS and MS degrees in Health Physics from the Georgia Institute of Technology, and a Ph.D. in Applied Physics from Idaho State University.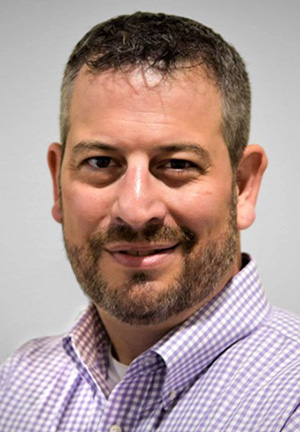 Robert Shindell
Intern Bridge
Dr. Robert Shindell is the President and CEO of Intern Bridge, the nation's premier experiential education research and firm, and is nationally recognized for helping employers and educational institutions build, maintain, sustain and grow internship and other forms of experiential education programs and initiatives. He is one of the most sought-after consultants, speakers and thought leaders in the country on internships and experiential learning, entry-talent acquisition, workforce development and career services effectiveness.
Over the last 24 years, Dr. Robert Shindell has served as an experiential education thought leader and practitioner, as well as a senior administrator in both public and private institutions of higher education. Through his highly acclaimed Total Internship Management Workshop, Dr. Shindell has trained thousands of employers to build and sustain meaningful internship programs across the country. He has also worked with hundreds of colleges and universities in the workforce development area, as well as developing comprehensive strategic initiatives, supporting plan implementation, and building successful teams. 
Dr. Shindell earned a Ph.D. in Higher Education Administration from Texas Tech University, a master's degree in training and development from Midwestern State University, and a bachelor's degree in education from the University of Toledo. Dr. Shindell is also an adjunct faculty member in the MBA Program at Southern New Hampshire University.