ORISE >
Distinguished Scientists Advisory Board

The ORISE Distinguished Scientists Advisory Board (DSAB) is an external panel of recognized experts in scientific and technical disciplines that validates the ORISE vision is maximizing DOE's strategic objectives. In addition to expanding ORISE thought leadership, the DSAB works closely with ORISE leadership, technical experts and liaisons to ensure that strategic milestones related to ORISE activities are met.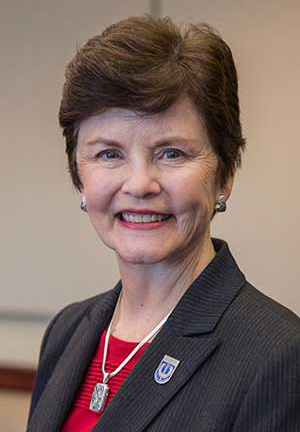 Shirley Raines, Chair
University of Memphis (retired)
Dr. Shirley Raines, the first woman president of the University of Memphis, served for 12 years at this institution with more than 22,000 students and 2,500 employees. She oversaw the acquisition of a private school and changed it into a public university branch, the University of Memphis, Lambuth campus. She added a School of Public Health to the academic division.
During her tenure, the university was named as one of the top-20 internship programs in the nation, the largest honors program in the state and began an exemplary program for faculty entrepreneurs. From those experiences, Raines was invited to speak at the White House Conference on University Entrepreneurship. Now as president emeritus, she is a speaker and consultant for nonprofits, corporations, foundations and associations.
Prior to her years as president, Raines served on the faculties of universities in six states and in administrative posts as department chair, dean and vice chancellor. She has written 17 books for educators and served on the selection committee for the National Teacher of the Year. Raines has received awards for her research and teaching and has been recognized by universities and professional associations for her leadership.
In addition to being the first woman president of the University of Memphis, Raines served as the "first woman" for a number of posts, including the first woman chair of Conference-USA and the first woman chair of Memphis Regional Chamber of Commerce. Raines was recognized for her work by the Tennessee Economic Council on Women, and she was inducted into the Tennessee Women's Hall of Fame.
For seven years, Raines was on the summer faculty of the Harvard Institute for New Presidents and Chancellors. Raines earned a bachelor of science degree from the University of Tennessee, Martin, and a master of science degree and doctorate degree from the University of Tennessee, Knoxville.
Denis Gray, Vice Chair
North Carolina State University
Denis O. Gray is Alumni Distinguished Graduate Professor, Psychology in the Public Interest Program, Department of Psychology, North Carolina State University.
Dr. Gray's research focuses on science and technology policy issues, particularly the outcomes and implications of cooperative research centers.  For the past 25 years, he has led a unique, multi-faceted 'improvement-focused' evaluation of the National Science Foundation's (NSF) longest-running cooperative research center program, the Industry-University Cooperative Research Centers (IUCRC). See project website ( www.ncsu.edu/iucrc). 
He has provided evaluation consultation for cooperative research projects in Mexico, Ireland, Australia, Thailand, Japan and Spain.  
Dr. Gray has published extensively on academic science and cooperative research. His books include:  Cooperative Research Centers and Technical Innovation: Government Policies, Industry Strategies and Organizational Dynamics. Springer Publishing (Business & Economics Group) (co-editor)(forthcoming);  Innovation U.: New university roles in a knowledge economy (co-author);  Managing the industry/university cooperative research center (Battelle Press) and  Technological innovation: Strategies for a new partnership (Elsevier) (senior editor). 
He has worked as an evaluation-based advisor to over twenty cooperative research centers. 
A native of New York City (and former taxi cab driver), Dr. Gray received his B.S. in Psychology from Manhattan College. He received his Ph.D. and M.S. degrees in Ecological/Community Psychology from Michigan State University.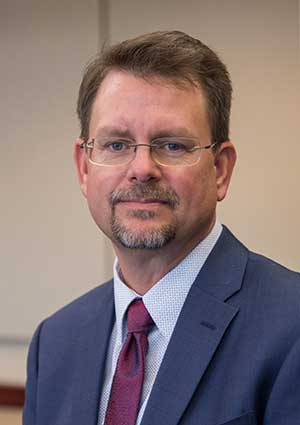 Brian Thrall, Secretary
Pacific Northwest National Laboratory
Dr. Brian D. Thrall is associate director of the Biological Sciences Division and chief scientist for health impacts and exposure sciences at Pacific Northwest National Laboratory (PNNL). He is director of PNNL's Center for Nanotoxicology. He has served in various management and research leadership roles, including sector lead for human health research. 
Thrall has been recognized as a leader in understanding fundamental interaction mechanisms between engineered nanomaterials and biological systems and their potential impacts on biological function and human health. 
He has more than 20 years of experience leading multidisciplinary research programs focused on understanding and prediction of human health impacts of environmental agents. His research has been supported by the National Institutes of Health (NIH), U.S. Department of Energy (DOE), U.S. Environmental Protection Agency (EPA) and the private sector. He has trained numerous postdoctoral fellows, post-masters and student interns. 
Thrall has served on numerous national advisory or review panels for NIH, EPA, DOE, the National Academy of Science, National Nanotechnology Initiative and as chair of the National Institute of Environmental Health Sciences (NIEHS) Nanotechnology Health Implications Research Consortium. 
His research has received professional honors, including the Society of Toxicology (SOT) Board of Publications Award, NIEHS Speaker Faculty for the first U.S.-China Joint Symposia on Nanobiology and a team award for Discovery Magazine Technology of the Year. He serves on the editorial boards for Toxicology Letters and Nanobiomedicine and as secretary/treasurer for the SOT Nanotoxicology specialty section. He is past president for the Pacific Northwest Association of Toxicologists. 
He received a doctorate degree in pharmacology and toxicology from Washington State University.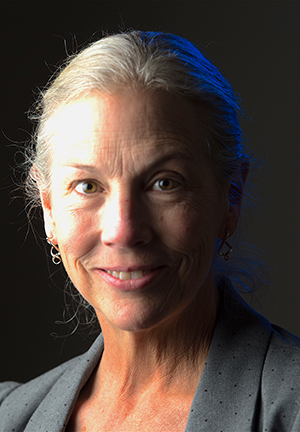 Susan Bailey
Colorado State University
Susan M Bailey, Ph.D., is a Professor and Radiation Cancer Biologist in the Department of Environmental & Radiological Health Sciences at Colorado State University (CSU) in Fort Collins, CO. Dr. Bailey is the current Vice President of the international Radiation Research Society, and serves on the American Association for Cancer Research (AACR) Radiation Science and Medicine Working Group Steering Committee. Dr. Bailey is also the Director of the University Program of Research and Scholarly Excellence in "Cancer Biology & Comparative Oncology", and recently received "Innovator of the Year" award from CSU Ventures for her work on technology development and commercialization with the biotech start-up company KromaTiD, Inc.
A native of Los Alamos, NM, Dr. Bailey received her Master of Science and Doctorate degrees in Biomedical Sciences from the University of New Mexico School of Medicine. As a radiation cytogeneticist with particular interests in telomeres and DNA repair, her research efforts have provided novel insights into basic mammalian telomere biology, and most recently have demonstrated the value of assessing telomere length dynamics as an informative biomarker of life stress (e.g., in a non-Western, central India, context) and exposures in extreme environments (e.g., NASA one-year mission aboard the International Space Station). Dr. Bailey conducted one of ten selected investigations for the NASA TWINS Study, an integrated effort to launch human space life science research into a new era of molecular and "omics" based studies, as well as a truly unique research opportunity to study the identical twin astronauts, Scott and Mark Kelly. The overall goal of the TWINS Study was to identify space-flight specific factors that influence human health, important considerations as humankind spends longer and longer periods of time, deeper and deeper into space, making our way to the Moon, Mars, and beyond.
Bailey and her team assessed changes in telomere length and telomerase activity in the space- and earth-bound twins, as well as in a cohort of unrelated astronauts, which included CSU alum Dr. Kjell Lindgren. She proposes that telomere length dynamics represent not only a key indicator of general health, but also a particularly relevant biomarker of aging and age-related degenerative diseases (e.g., cardiovascular disease and cancer) for the astronauts, as it integrates the combined "out of this world" experiences (e.g., nutritional, psychological, and physical stresses) and environmental exposures (e.g., UV and ionizing radiations) encountered during spaceflight. Bailey's studies also include evaluating chromosome aberrations, particularly inversions, as specific biomarkers of space radiation exposure. Taken together, results will facilitate identification of interactive effects and relationships that will suggest potential mitigation strategies for future study, as well as benefit precision medicine efforts in monitoring health effects and assessing disease risk not only of individual astronauts, but for those on earth as well.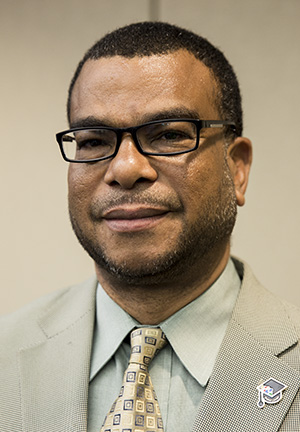 Noel Blackburn
Brookhaven National Laboratory
Noel Blackburn is the manager of University Relations and U.S. Department of Energy (DOE) Internship Programs in the Office of Educational Programs (OEP) at Brookhaven National Laboratory (BNL). OEP designs, develops and facilitates workforce development and education initiatives that support the scientific missions at BNL and DOE through multiple programs. BNL is a multidisciplinary national laboratory owned by DOE and managed by Brookhaven Science Associates. 
Blackburn is responsible for creating, implementing and managing workforce development research programs for undergraduates, graduates and faculty in programs like the Science Undergraduate Laboratory Internship, Community College Internship, the Office of Science Graduate Student Research Program and the Visiting Faculty Program.
Blackburn is dedicated to creating access to BNL's world-class user facilities for nontraditional users in the United States and developing partnerships with countries in Latin America and the Caribbean. Providing opportunities for underrepresented groups to access BNL and the DOE enterprise has been a major objective of his career at BNL. To help address this need, Blackburn developed the Interdisciplinary Consortium for Research and Educational Access in Science and Engineering (INCREASE). He was recently elected to BNL's National Synchrotron Light Source II Executive User Committee and is an executive member of the External Advisory Boards for the Louis Stokes Alliance for Minority Participation at Washington/Baltimore/Hampton Roads and the University of Puerto Rico System. 
Before his present position, Blackburn was a project engineer on remediation sites for the BNL Environmental Management Directorate. He also served in various engineering positions at Bechtel International, Inc., on the Atlantic Liquid Natural Gas Plant, a billion-dollar project in Trinidad and Tobago, West Indies. Prior to his work at Bechtel, Blackburn was a consultant managing numerous civil and environmental projects for the government of Trinidad and Tobago. His career started as a craft apprentice and he steadily developed through the ranks as a draftsman, construction technician and construction supervisor in the oil industry in Trinidad and Tobago, where he was born.
Blackburn has served as an adjunct lecturer at City College of New York and Medgar Evers College. He is a member of the Trinidad and Tobago Professional Engineers Association, the American Society of Civil Engineers and American Society for Engineering Education. 
He is also a recipient of the DOE Office of Science Outstanding Mentor Award, the BNL Brookhaven Award and the Minority Access, Inc. National Role Model Mentor Award.
Blackburn earned a master's degree in environmental engineering and a bachelor's degree in civil engineering from the City College of New York.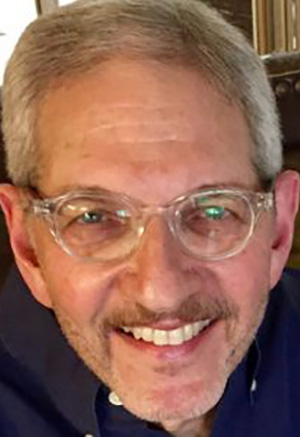 Daryl Chubin
Independent Consultant
Daryl E. Chubin is an independent consultant living in Savannah, Georgia. From 2004-2011, he was founding director of the Center for Advancing Science & Engineering Capacity at the American Association for the Advancement of Science in Washington, D.C. Prior to that, he was senior vice president at the National Action Council for Minorities in Engineering in New York City after nearly 15 years in federal service at the National Science Board, the National Science Foundation, and the White House Office of Science and Technology Policy. He began his federal career in 1986 at the congressional Office of Technology Assessment after serving on the faculty of four universities, achieving the rank of professor at the Georgia Institute of Technology, and as adjunct professor in Cornell University's Washington Program (1991-2010). Since 2011, he has published more than 100 columns on higher education, STEM diversity, science policy, and workforce issues.
Dr. Chubin is the author of eight books and numerous reports and articles on science and education policy and evaluation, career development, and structural changes in universities to improve access and success of underrepresented students and faculty. Titles (all co-authored) include Peerless Science: Peer Review and U.S. Science Policy (SUNY Press, 1990), Rethinking Science as a Career (Research Corp., 1995), Standing Our Ground: A Guidebook for STEM Educators in the Post-Michigan Era (AAAS, 2004), AAAS Review of the NSF Science and Technology Centers Integrative Partnerships (STC) Program, 2000-2009 (AAAS, 2010), Handbook on Diversity and the Law: Summary and Highlights (AAAS, 2011), and Better STEM Outcomes: Developing an Accountability System for Broadening Participation (U. of Pennsylvania, 2017).
Today he advises universities and nonprofits on strategies to implement legally-sustainable programs that prepare students for a range of careers in science-based professions. He also co-chairs the annual conference on Understanding Interventions That Broaden Participation in Science Careers.
Howard Hall
University of Tennessee/Oak Ridge National Laboratory
Dr. Howard Hall is the director of the Institute for Nuclear Security at the University of Tennessee (UT). He is appointed as the UT and Oak Ridge National Laboratory Governor's Chair in Nuclear Security, and he serves as professor in the Department of Nuclear Engineering and at the Bredesen Center for Interdisciplinary Research and Graduate Education.  
Hall is a Senior Fellow in Global Security Policy at the Howard H. Baker Jr. Center for Public Policy at UT Knoxville, where he also serves as director of the Baker Center's Global Security Programs. 
Professor Hall's research interests include nuclear forensics, particularly developing faster and more reliable radioanalytical processes, and developing a better understanding of the physical, chemical and nuclear processes underlying nuclear forensics for reducing uncertainty in the interpretation of forensic data. His research focuses on nuclear chemistry and radiochemistry, novel separation methods, the evolution of trace material signatures, isotope production and purification research and physical/ chemical properties of isotopes. Also, his research includes radiation detection and measurement as applied to security-relevant needs and nuclear security policy, including treaty verification and arms control, counterterrorism and nuclear nonproliferation.
Prior to joining UT, Hall spent more than 20 years at Lawrence Livermore National Laboratory where he led major scientific and operational missions in nuclear and homeland security. Hall led efforts supporting U.S. government programs in aviation safety and security, nuclear threat detection and nuclear emergency response. In 2005, Dr. Hall was part of the team awarded the U.S. Department of Homeland Security/Science and Technology Directorate Undersecretary's Award for Science.
Hall is a member of the American Nuclear Society, the American Physical Society, the American Chemical Society, the American Society for Engineering Education and the Institute of Nuclear Materials Management. He is a fellow in the American Institute of Chemists and the American Association for the Advancement of Science.
Hall earned his doctorate degree in nuclear and radiochemistry from the University of California, Berkeley, and a bachelor of science degree in chemistry from the College of Charleston.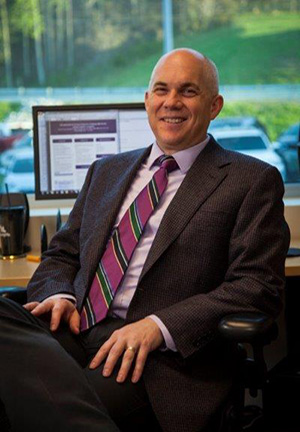 Warren Sayre
Consolidated Nuclear Security, LLC
Dr. Warren Sayre is the Corporate Health Director for Consolidated Nuclear Security, LLC, which currently manages the Pantex Plant, Amarillo, TX, and the Y-12 National Security Complex, Oak Ridge, Tenn. He is board-certified in Occupational and Environmental Medicine as well as Family Medicine, and his main responsibilities include medical surveillance, medical qualifications and employee wellness programs for the two DOE facilities he serves.
Sayre is a Fellow of the American College of Occupational and Environmental Medicine as well as a Fellow of the American Academy of Family Physicians.  He has served in leadership roles with various entities including the Healthcare 21 Business Coalition, BCBS Regional Advisory Panel, and the Knox County Community Health Council. He has worked as an adjunct faculty for the UT Department of Public Health, and has lectured at various medical schools in the area.
Dr. Sayre's professional interests include population health, corporate health and wellness, and healthcare delivery process improvement. After eight years of work in primary care, Dr. Sayre began working with corporations to enhance benefits designs and improve medical surveillance and early health intervention programs in order to improve worker health and safety. That work led to his current role with CNS, where he's been since 2013.
Dr. Sayre completed his medical degree and family & community health training at Marshall University School of Medicine, Huntington, W.V. He then earned a master's degree in health outcomes from the Rollins School of Public Health, Atlanta, Ga. He also completed his occupational medicine residency at the University of Pennsylvania, Philadelphia, Pa.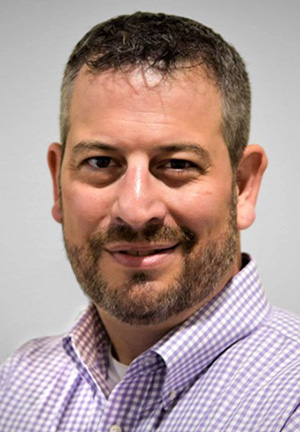 Robert Shindell
Intern Bridge
Dr. Robert Shindell is the President and CEO of Intern Bridge, the nation's premier experiential education research and firm, and is nationally recognized for helping employers and educational institutions build, maintain, sustain and grow internship and other forms of experiential education programs and initiatives.  He is one of the most sought-after consultants, speakers and thought leaders in the country on internships and experiential learning, entry-talent acquisition, workforce development and career services effectiveness.
Over the last 23 years, Dr. Robert Shindell has served as an experiential education thought leader and practitioner, as well as a senior administrator in both public and private institutions of higher education.  Through his highly acclaimed Total Internship Management Workshop, Dr. Shindell has trained thousands of employers to build and sustain meaningful internship programs across the country. He has also worked with hundreds of colleges and universities in the workforce development area, as well as developing comprehensive strategic initiatives, supporting plan implementation, and building successful teams. 
Dr. Shindell earned a Ph.D. in Higher Education Administration from Texas Tech University, a master's degree in training and development from Midwestern State University, and a bachelor's degree in education from the University of Toledo. Dr. Shindell is also an adjunct faculty member in the College of Business and Communications at Concordia University of Texas.