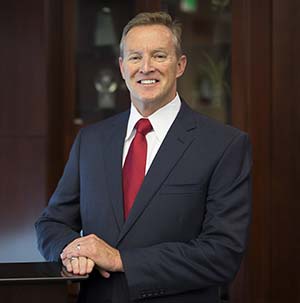 William J. (Jim) Vosburg
Director, Oak Ridge Institute for Science and Education
Dr. William J. (Jim) Vosburg serves as the director of the Oak Ridge Institute for Science and Education (ORISE). He leads a $310 million multi-functional program implementing all elements of the ORISE performance areas including STEM workforce development, scientific and technical resource integration, human subject health and protection surveillance, independent environmental assessment and verification, and operations of the radiation emergency assistance center/training site (REAC/TS). Vosburg is also a senior vice president of ORAU and serves on the ORAU Strategic Leadership Team.
Prior to leading ORISE, Vosburg served as a senior program manager for the Department of Energy (DOE), National Nuclear Security Administration's Office of Secure Transportation where he was responsible for all corporate workforce development and education for multiple operational sites nationwide including programs for health and safety; emergency management and nuclear security; human resources, budgetary planning and execution; leadership, training and development; logistics and property management; aviation operations; and acquisitions/funds management. He established core partnerships with the United Kingdom (UK) Royal Marines and with the U.S. Department of Homeland Security's (DHS) Federal Law Enforcement Training Center (FLETC).
Vosburg holds a Bachelor of Science degree in workforce education and development from Southern Illinois University and a Doctorate of Education in human resource development from Vanderbilt University. He serves as an adjunct assistant professor at Vanderbilt University's Owen Graduate School of Management, the University of Tennessee's College of Business, and the University of New Mexico's College of Education.
Vosburg is a veteran of the United States Air Force having served within the Pacific Air Forces Command as well as the Air Force Materiel Command.
Donna Cragle
Director, Health, Environment and Radiation Management
Dr. Donna Cragle serves as the ORISE director for Health, Environment, and Radiation Management. In this role, Cragle is responsible for the administration of a broad range of unique capabilities related to human exposure to radiation, long term health effects and independent verification of clean-up of radioactively contaminated sites. She oversees the management of the Beryllium Lymphocyte Proliferation Test (BeLPT) laboratory, one of three laboratories in the United States certified to perform the test, which is used to detect sensitization to beryllium. She also serves as a senior vice president of ORAU and a member of the ORAU Strategic Leadership Team.
Cragle has been involved with research of occupational hazards in U.S. Department of Energy (DOE) facilities for 35 years. Her primary research focus has been occupational epidemiology with particular interest in radiation and beryllium exposures. She has worked on a number of international projects, including an international committee to assess the body of data related to human health effects from exposure to nickel. She also worked on a data preservation effort for an international radiation epidemiology project involving health effects of radiation exposure. Cragle has been involved in decision making related to maintenance of the large worker databases for more than three decades and has extensive experience with large-scale studies involving data from multiple worker populations.
Her formal education includes an undergraduate degree in biology from Indiana University, a master's degree in human genetics from the Medical College of Virginia, and a Ph.D. in epidemiology from the University of North Carolina. She has authored more than 30 peer-reviewed publications on dose reconstruction and dose-response related to radiation, mercury, nickel, beryllium, epoxy resins, and solvent exposures. She has presented Congressional testimony about mercury exposures to workers in Oak Ridge, served as a member of the NNSA Blue Ribbon Advisory Committee on Beryllium (2006 - 2009), and has served as board member of the Beryllium Health and Safety Committee and chair of the Epidemiology subsection.
Dave Duncan
Director, Scientific Assessment and Workforce Development
Dr. David Duncan serves as the program director for Scientific Assessment and Workforce Development (SAWD). In this role, Duncan manages a wide spectrum of internship, fellowship and research experience programs to recruit and manage appointments for scientific talent to strengthen the federal STEM workforce. He also directs programs that, through rigorous peer review, help the U.S. government make informed funding decisions for scientific research and development investments. Dr. Duncan is a senior vice president of ORAU; serves on the ORAU Strategic Leadership Team; and chairs the ORAU Data Analytics Roundtable, an ad hoc committee of data analysis professionals to improve the organization.
Prior to joining ORAU, from 1979 to 1991, Duncan held a number of technical management positions at the Oak Ridge Gaseous Diffusion Plant and then at the Oak Ridge National Laboratory. From 1991 to 2004, he co-founded and owned a company, PrSM Corporation, which provided technical consulting services to government and private industry clients. After selling PrSM Corporation in 2005 and prior to joining ORAU in 2013, Dr. Duncan performed private consulting focused on developing and implementing management processes; coaching individual managers to improve their effectiveness; and engaging employees in collaborative change. He previously served as an adjunct faculty member for the University of Tennessee environmental health graduate program and is a Fellow of the American Industrial Hygiene Association.
Dr. Duncan holds a Ph.D. in Educational Psychology and Research from the University of Tennessee; a master's in Air and Industrial Hygiene from the University of North Carolina, Chapel Hill; and a bachelor's in Biology (Chemistry minor) from Harding University.
Carol Iddins
Director, Radiation Emergency Assistance Center/Training Site
Dr. Carol Iddins is the Director of the Radiation Emergency Assistance Center/Training Site (REAC/TS).  As Director, she ensures support to multiple government and non-governmental agencies for national readiness as well as provide advice and consultation for the medical management of ionizing radiation-induced injuries and illnesses. She leads REAC/TS as the United States' only Collaborating Center for radiation emergency management for the World Health Organization (WHO) and coordinate international response through the International Atomic Energy Agency's (IAEA) Radiation Assistance Network (RANET) and WHO's Radiation Emergency Medical Preparedness and Assistance (REMPAN).
Iddins has 25 years of experience in civilian and military medicine. She has managed and consulted on numerous patients with radiation-induced injuries/illnesses and has deployed overseas for the International Atomic Energy Agency/Pan American Health Organization Radiation Assistance Network to provide expertise on patients with radiation injuries secondary to radiotherapy overdose errors. She routinely consults on calls regarding potential and actual radiation exposures, evaluates and participates in radiological/nuclear exercises, and shares her specialized knowledge worldwide at courses and professional meetings. She is a member of the National Council on Radiation Protection and Measurements (NCRP) PAC – 3 Nuclear and Radiological Security and Safety committee.
Iddins has been involved in multiple areas of research, most recently involving exploration of a new biodosimeter. She has continued her mastery of disaster medicine and incorporates her past history of operational/military and occupational medicine into her vast skill set for REAC/TS.
Prior to joining REAC/TS in 2009, Iddins worked in occupational, aerospace and disaster medicine. Iddins is a diplomate of the American Board of Disaster Medicine and a Fellow of the American Academy of Disaster Medicine. Iddins holds a doctor of medicine degree from the University of Tennessee Health Science Center College of Medicine, and she completed her residency training in Obstetrics and Gynecology at the University of Tennessee. Iddins is a decorated United States Air Force veteran of Operations Allied Force, Enduring Freedom and Iraqi Freedom.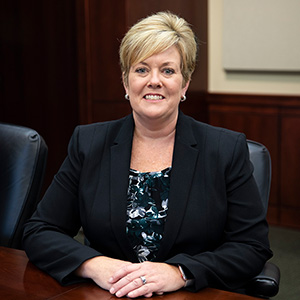 Keri Cagle
Associate Director, Scientific and Technical Resource Integration
Ms. Keri Cagle is the associate director of Research, Reviews, Evaluation, & Technology. She is responsible for overseeing ORISE peer and merit reviews and related scientific meetings and reports. She and her staff support nine offices within the Department of Energy's (DOE) Office of Science (Advanced Scientific Computing Research, Basic Energy Sciences, Biological and Environmental Research, Fusion Energy Sciences, High Energy Physics, Nuclear Physics, Workforce Development for Scientists and Teachers, Small Business Innovation and Small Business Technology Transfer, and the Office of the Deputy Director for Science Programs), the National Nuclear Security Administration Office of Defense Programs, the Office of Energy Efficiency and Renewable Energy (EERE), the Office of Environment, Health, Safety, & Security, as well as several DOE National Laboratories, including Oak Ridge National Laboratory, Argonne National Laboratory, and Sandia National Laboratories.
Cagle has over 13 years of ORISE-related experience.  As associate director for Technology Support and Systems Development, she sponsored the redesigns of key systems such as PeerNet, Zintellect, and customer dashboard.  She spent five and a half years managing DOE peer review projects, including over two years as Scientific Computing Research (ASCR) peer review project manager and over five years as DOE International Health Studies project manager.  Prior to that, she provided financial management and internal audit support to all DOE Office of Science offices.
She earned an M.S. in Organizational Leadership from Regis University in Denver, Colorado. She is also a Certified Project Management Professional (PMP), Certified Internal Auditor, and has a Master's Certification in Government Contracting.  She is currently pursuing her Ed.D in Leadership and Learning from Vanderbilt University in Nashville, TN.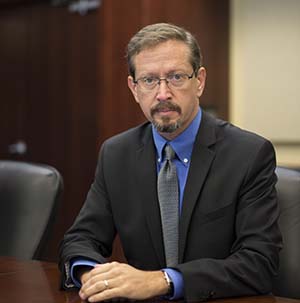 Derek Hagemeyer
Associate Director, Human Health and Environment
Mr. Derek Hagemeyer is the associate director for Human Health & Environment at ORISE. He is responsible for the staff, resources, and program operations associated with independent environmental assessment and verification and human subject health and protection surveillance. These programs provide DOE with unbiased, independent assessments of environmental clean-up at contaminated sites and the stewardship of several key data assets related to the long-term health effects from exposure to radiation and beryllium to current and former DOE workers.
Hagemeyer has almost three decades of experience in occupational radiation exposure including regulatory requirements, records and information systems, and project management. He serves as the principal investigator for the DOE Radiation Exposure Monitoring System (REMS) and the U.S. Nuclear Regulatory Commission (NRC) Radiation Exposure Information and Reporting System (REIRS) projects, which involve the management and analysis of occupational radiation exposure records received at all DOE facilities and NRC licensees. He is also the project manager of the NRC's effluent project, which entails the collection and analysis of radioactive material releases from nuclear power plants. Hagemeyer is the group manager over the Professional Training Programs, which has provided training in the radiological sciences since 1948.
Hagemeyer is currently serving as Vice Chairman of the international Information System on Occupational Exposure (ISOE) Working Group on Data Analysis (WGDA) to provide support in the collection and analysis of ISOE's international database of radiation exposure information. ISOE is jointly sponsored by the Organisation for Economic Co-operation and Development (OECD) and the International Atomic Energy Agency (IAEA).
He received a B.S. in nuclear engineering from the University of Virginia in 1987, is a member of the Leadership of Oak Ridge class of 2016, and is a U.S. Soccer Federation certified referee.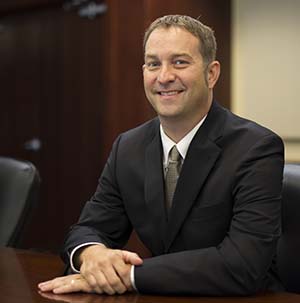 Craig Layman
Associate Director, Workforce Development
Dr. Craig T. Layman, as the associate director for workforce development, is responsible for overseeing all of the ORISE programs that are related to science, technology, engineering, and mathematics (STEM) workforce development for the Department of Energy (DOE) and DOE facilities, including Oak Ridge National Laboratory (ORNL), the National Energy Technology Laboratory (NETL), and Savannah River National Laboratory (SRNL). He leads efforts to create and implement the STEM workforce development strategic plan, and he executes the strategic vision for ORISE.
Prior to joining ORISE, Layman served as Knoxville campus director for academic student services and managed campus operations at Tusculum College where he worked to advance educational opportunities for adult students returning to the classroom. During his time at Tusculum, Layman served as a lecturer in the School of Business where he taught research methods and data analysis.
Layman serves on the Board of Directors at the Children's Museum of Oak Ridge and is a 2017 Leadership Oak Ridge participant. He is also a member of the Anderson County Chamber of Commerce Education and Workforce Development council, the American Association for the Advancement of Science, and the National Association for Colleges and Employers. He earned his doctorate in educational research and evaluation from the University of Tennessee, Knoxville.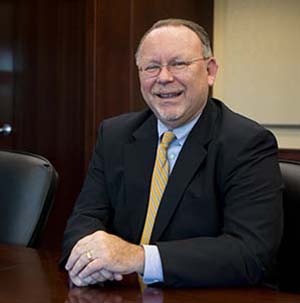 Phil Andrews
Director, Business Operations
 
Mr. J. Phil Andrews is the director of ORISE Business Operations. Andrews oversees all financial, facility, communications, and business support services in support of ORISE. He provides executive leadership for the operations of four departments including the development and implementation of policies and procedures in the areas of financial management, procurement and contracts management, communications, public relations and marketing, and facilities and transportation. He also contributes to strategic planning for the corporation and directs the strategic planning initiatives of Business Operations. In addition, Andrews serves as the ORAU vice president of Business Operations, chief financial officer, staff liaison to the Finance and Audit Committee of the ORAU Board of Directors, and treasurer of the ORAU Foundation.
Prior to joining ORISE, Andrews worked at Boeing in Oak Ridge for 26 years. Most recently, he served as Boeing's Commercial Airlines program manager/government and community relations manager where he was responsible for business development, leading commercial airplane programs (including the 787 flight-deck structure design, integration and testing), and leading local, state and federal government and community relations & activities. Andrews also served as CEO/plant manager of the Boeing Oak Ridge Facility on three different occasions.
Andrews was previously an Internal Auditor for the University of Tennessee, responsible for audit oversight at both the Knoxville main campus and for University of Tennessee systems (i.e., UT-Martin, UT-Chattanooga, and the UT-Medical Units in Memphis). He also served in an internal audit role for the State of Tennessee Comptroller's Office in Nashville.
Andrews serves as the chair of the Board of Directors for the Oak Ridge Chamber of Commerce, sits on the East Tennessee Economic Council Board of Directors, and serves on the Board of Collaborative Composite Solutions Corporation (CCSC) as part of the Audit and Finance Committee. Andrews received both his bachelor's degree in Accounting and his master's degree in Business Administration from the University of Tennessee, Knoxville. He is a Certified Public Accountant.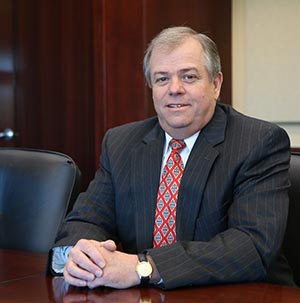 Chester Maze
Director, Information Technology Services
 
Mr. Chester Maze, as the director of ORISE Information Technology Services, is responsible for overseeing the deployment, operations, integration and safeguarding of information technology in support of delivery of all ORISE-related services. He provides technical direction in evaluating and selecting new technologies to further the ORISE mission. Maze is also a vice president and chief information officer for ORAU.
Maze joined ORISE in 2010 after more than two decades of progressive advancement in information technology positions. Maze has served in executive leadership roles within the information technology industry at The Christ Hospital (vice president/CIO), Baptist Health System of East Tennessee (senior vice president/CIO), Pilot Oil Corporation (manager of Application Services), and International Technology (regional manager of Engineering Services). His direct experience includes the disciplines of software application development, infrastructure management, systems and process analysis, project management, strategic planning, budget responsibility, and staff development.
Maze currently serves as an Oak Ridge Methodist Medical Center board member and is a past member of the McKesson Corporation Strategic Advisory Board and the East Tennessee Health Information Network. He earned his MBA in Management and Controllership from the University of Tennessee, Knoxville, where he previously served as adjunct faculty, and his Bachelor of Science in Business Administration with an Information Systems option from Morehead State University.