Department of Energy mentor teaches importance of finance to students of science
Joe Giove originally planned to work in medicine. However, after receiving his bachelor's in biology from Lee University and working at the National Cancer Institute, he discovered the world of finance and administration. He quickly shifted focus, earning his master's in computer systems management from the University of Maryland, followed by an executive certificate in public policy from Harvard University.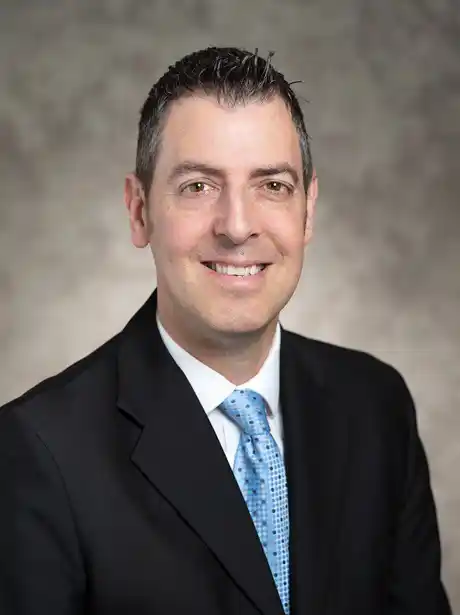 Soon, Giove found himself working for the Department of Energy (DOE) managing projects and budgets. Solving problems with spreadsheets is fun, says Giove, and his ability to problem solve as thoroughly as he does today can be partially credited to the mentors who have inspired him during the journey.
"Without those mentors, I would not be in the position that I am today," he explained. "What it meant to me was that I was not alone and when I got stuck there was someone who I could ask for assistance and seek counsel from."
In 2010, he began managing DOE's Mickey Leland Energy Fellowship program (MLEF). Then, the Oak Ridge Institute for Science and Education (ORISE) began administrating MLEF for DOE, and Giove was more than thrilled.
"We heard very good things about ORISE and we were not disappointed when they began to assist us with running our internship program. We really enjoy the people and the partnership that we have formed with ORISE."
MLEF provides students with fellowship opportunities to gain hands-on research experience with the DOE Office of Fossil Energy and Carbon Management (FECM). The program's mission is to strengthen and increase the pipeline of diverse future science, engineering, technology and mathematics (STEM) professionals.
For the past 13 years, Giove has been a proud mentor for the MLEF program, voluntarily giving his time and expertise to participants seeking a guiding hand. He made the decision to become a mentor partially as a way to thank everyone who has helped and inspired him throughout his education and career. He is also proud to push for diversity and diversity of thought with his mentees.
Giove is the director of business operations for DOE's Office of Carbon Management, but this does not impede his ability to shape mentees' minds. As a mentor, he focuses on teaching project management, particularly in business ventures, such as how to form a limited liability company and when to seek financing. The nuances of teaching financing fluctuate as technology, business and economics change over the years. However, the importance of project management is always a crucial one to STEM, as budgeting and funding plays a large role in science and laboratory operations.
Giove notes that most days his mentees research independently, as independent success is a part of his teaching style. As they study and compile information for their projects, Giove is there when they need advice or get stuck. Each day is unique, and he is always there to set up meetings, to review mentee research and problem solve.
"The most important thing is that you are there and present and available when you are needed and the rest of the time you focus on your day job," said Giove. "In my estimation, the way to change the world is to step forward and volunteer to help as many as you can. If everyone does the same and plays their part, then collectively we can make a great impact in helping future generations."
Ultimately, Giove sees the DOE's MLEF program as a worthwhile endeavor which benefits both the mentors and the students. He encourages other established scientists to become mentors as it is "time well spent."
Outside of his position at the DOE and MLEF, Giove enjoys basketball and is a father to two sons and a daughter who follow his love of sports. Additionally, he is active in his local Christian church where he is the chair of their financial advisory committee.
Giove brings his passion and expertise to all parts of his life and is eager to continue shaping how STEM students view finance and administration.
The MLEF Program is administered by the Oak Ridge Institute for Science and Education (ORISE) for the U.S. Department of Energy. ORISE is managed for DOE by ORAU.