Hagemeyer to contribute to United Nations Committee publication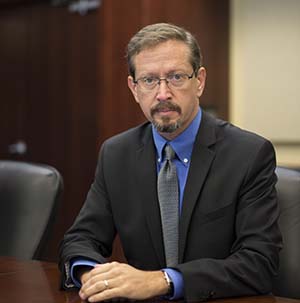 April 13, 2021
ORISE's Derek Hagemeyer was nominated and accepted by the United Nations Scientific Committee on the Effects of Atomic Radiation (UNSCEAR) to serve on the expert group developing a report titled, "Evaluation of Public Exposure to Ionizing Radiation from Natural and Man-made Sources." The General Assembly of the United Nations established UNSCEAR in 1955 with the mandate to assess and report levels and effects of exposure to ionizing radiation. Governments and organizations throughout the world rely on the committee's estimates as the scientific basis for evaluating radiation risk and for establishing protective measures. 
Since its inception, UNSCEAR has issued 25 major publications. The report Hagemeyer will support uses data collected from projects like the Nuclear Regulatory Commission (NRC) Radiation Exposure Information and Reporting System and the DOE Radiation Exposure Monitoring System, both of which are projects that Hagemeyer has been involved. The UNSCEAR project will continue through 2024 and involve international collaboration in the collection and interpretation of radiation exposure information.
Media Contacts
The Oak Ridge Institute for Science and Education (ORISE) is a U.S. Department of Energy (DOE) asset that is dedicated to enabling critical scientific, research, and health initiatives of the department and its laboratory system by providing world class expertise in STEM workforce development, scientific and technical reviews, and the evaluation of radiation exposure and environmental contamination.
ORISE is managed by ORAU, a 501(c)(3) nonprofit corporation and federal contractor, for DOE's Office of Science. The single largest supporter of basic research in the physical sciences in the United States, the Office of Science is working to address some of the most pressing challenges of our time. For more information, please visit science.osti.gov.