REAC/TS hosts participants from around the world for Micro-Radiation Emergency Medicine Course
June 8, 2021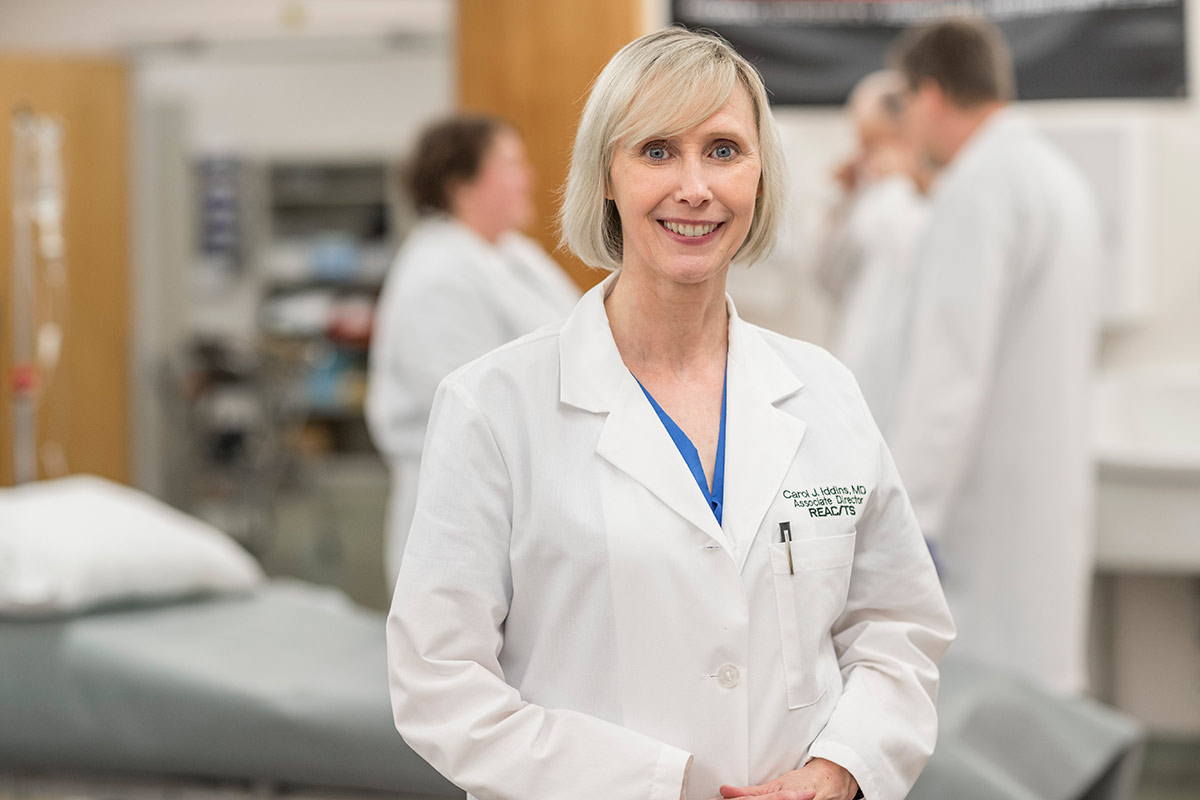 From May 25-27, 2021, ORISE's Radiation Emergency Assistance Center/Training Site (REAC/TS) hosted an abbreviated, online version of its Radiation Emergency Medicine (REM) course. Normally lasting three and half days, the MicroREM course lasted a total of 12 hours. It included 84 participants from around the world, representing a variety of medical disciplines, health physics personnel, emergency managers/planners and researchers from a variety of organizations including DOE, Department of Defense, industry, universities, prehospital and hospital facilities.
REAC/TS Director Dr. Carol Iddins kicked off the course which focuses on the fundamentals of medical care and management of patients involved in radiological or nuclear incidents. Topics included basic radiation physics; radiation detection/measurement/identification; early evaluation and treatment of acute radiation syndrome (ARS), cutaneous injuries, and internal contamination; prehospital and hospital readiness; and patient decontamination.
Media Contacts
The Oak Ridge Institute for Science and Education (ORISE) is a U.S. Department of Energy (DOE) asset that is dedicated to enabling critical scientific, research, and health initiatives of the department and its laboratory system by providing world class expertise in STEM workforce development, scientific and technical reviews, and the evaluation of radiation exposure and environmental contamination.
ORISE is managed by ORAU, a 501(c)(3) nonprofit corporation and federal contractor, for DOE's Office of Science. The single largest supporter of basic research in the physical sciences in the United States, the Office of Science is working to address some of the most pressing challenges of our time. For more information, please visit science.osti.gov.