Health and Human Services fellow quantifies availability of infectious disease prevention and care services in opioid treatment programs Meet Darcy Cherlin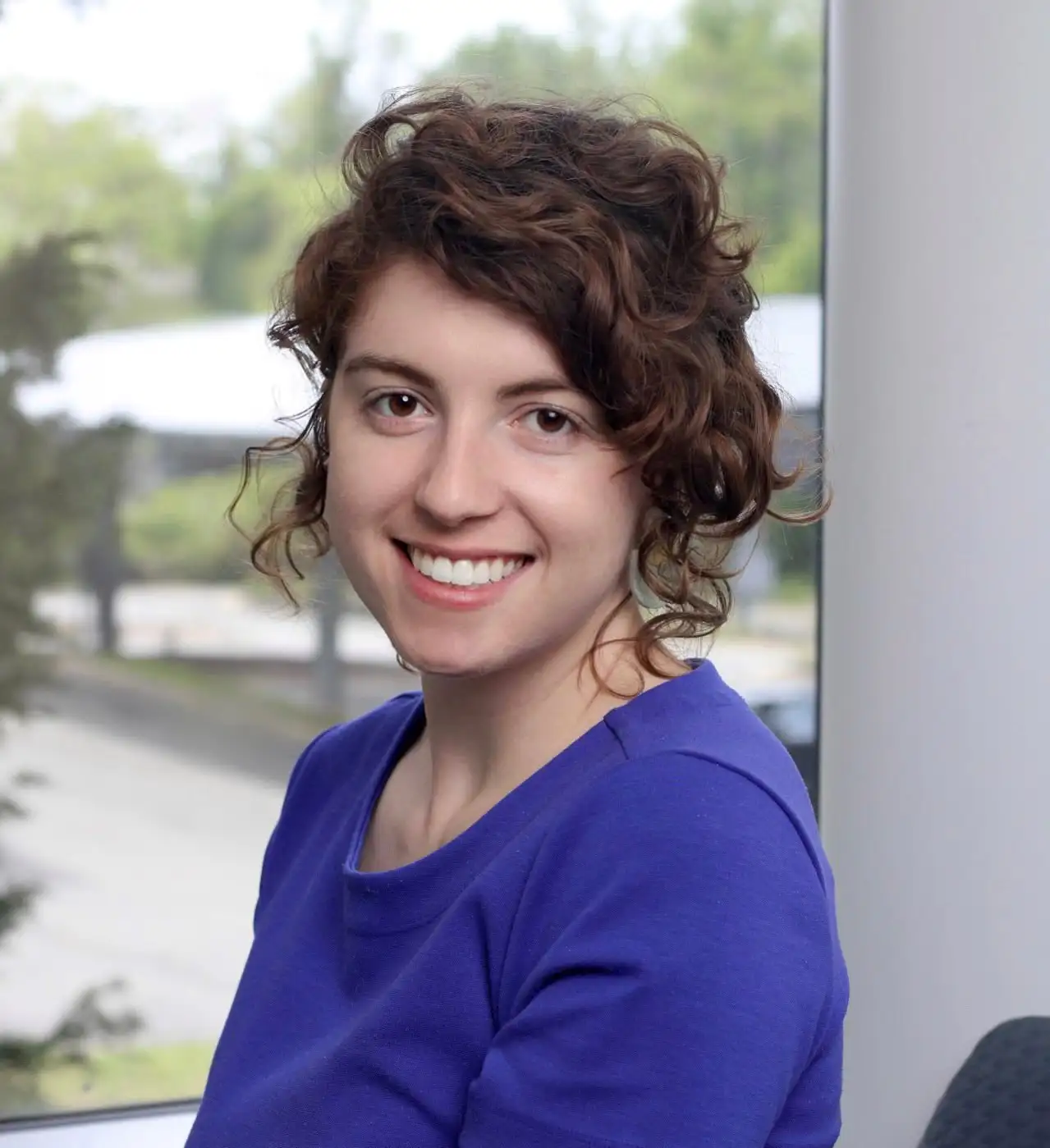 Today, Darcy Cherlin is researching approaches to holistic care with the Department of Health and Human Services (HHS)'s Office of Infectious Diseases and HIV/AIDS Policy (OIDP) at the Office of the Assistant Secretary for Health (OASH). Before she was an OIDP/OASH fellow, Cherlin was encouraged to dedicate herself to science thanks to her high school biology teacher. With him, Cherlin attended a program that took students down the Rio Negro and through the Amazon rainforest's dense jungles. It was here she learned about viral ecology.
After high school Cherlin earned her bachelor's degree in anthropology from Syracuse University and her master's degree in public health from George Washington Milken Institute School of Public Health. She became a medical scribe for a psychiatrist after college. While there, Cherlin learned that providing quality care to mental health patients did not remove the social and environmental factors that caused them to continue struggling outside of treatment.
"Patients would continue to struggle with their mental health regardless of the quality of care or treatment because of lack of stable and safe housing, access to nutritious foods and employment," explained Cherlin. "I decided that my path in working to improve this was to pursue a career addressing these upstream factors in public health."
Cherlin joined OIDP/OASH as a fellow because she wanted to learn more about federal policy on infectious disease. The Oak Ridge Institute for Science and Education (ORISE) Research Participation Programs at the U.S. Department of Health and Human Services (HHS) are educational and training programs designed to provide students and recent graduates opportunities to participate in project-specific HHS research and developmental activities at HHS facilities that are related to HHS's mission.
Under the mentorship of Dr. Jessica Deerin, Cherlin is researching the availability of prevention and care services for viral hepatitis, human immunodeficiency virus (HIV) and sexually transmitted infections (STIs) in opioid treatment programs (OTPs). Infectious disease outbreaks in viral hepatitis, HIV and STIs can be caused by sharing needles for use of illicit substances such as opioids. OTPs can therefore assist with the prevention and treatment of such infections.
According to 2020 data from the National Survey of Substance Abuse Treatment Services, 59% of OTPs offered HIV testing and 65% offered HCV testing. Cherlin's research hopes to further quantify the availability of prevention and care services for HIV, viral hepatitis and STIs. In the short-term, she hopes the research can lead to an increase in the number of OTPs that offer services for infectious diseases which in the long-term will relieve the burden of disease in the United States. Cherlin presented the research at the 2023 Ignite Off! competition and earned a spot as a national finalist.
"This research will help us understand the types of services being offered at OTPs, the quantity of these services and identify trends that may be occurring in certain areas of the country," said Cherlin.
One of the unique lessons Cherlin has learned as an OIDP/OASH fellow is how important intercommunity collaboration is to fight disease; it takes federal and state governments, healthcare workers, community services and advocates to come together for a cause. Cherlin's favorite part so far is learning from passionate and motivated people. She credits much of her success to her mentor Deerin, who has been an empowering role model that gives Cherlin opportunities to grow.
After her appointment is fulfilled, Cherlin plans to continue as a public health analyst focused on other infectious disease projects. Her long-term goal is to make sure that all people have access to services for a healthy life. She recommends the OIDP/OASH program with ORISE.
"The ORISE Fellowship is a great experience for anyone thinking about pursuing a career in government. Outside of your specific assignment, ORISE provides numerous professional development and networking opportunities."
The OIDP/OASH Research Participation Program is managed by the Oak Ridge Institute for Science and Education (ORISE) under an interagency agreement between the U.S. Department of Health and Human Services and the U.S. Department of Energy (DOE). ORISE is managed for DOE by ORAU.