The National Nuclear Security Administration Minority Serving Institutions Internship Program (NNSA-MSIIP) provides paid opportunities for undergraduate and graduate students enrolled at Minority Serving Institutions. NNSA-MSIIP is open to all academic backgrounds.
NNSA-MSIIP offers summer or year-long internship opportunities with the NNSA, national laboratories, and site offices. Internships involve projects focused on engineering, science, research, technology, policy, business, and government relations.
Program participants will develop the experience needed to "jump-start" their careers and potential for future opportunities within the federal government. Interns will be mentored by experienced staff, researchers, and scientists, to develop professional skills and enhance leadership capabilities.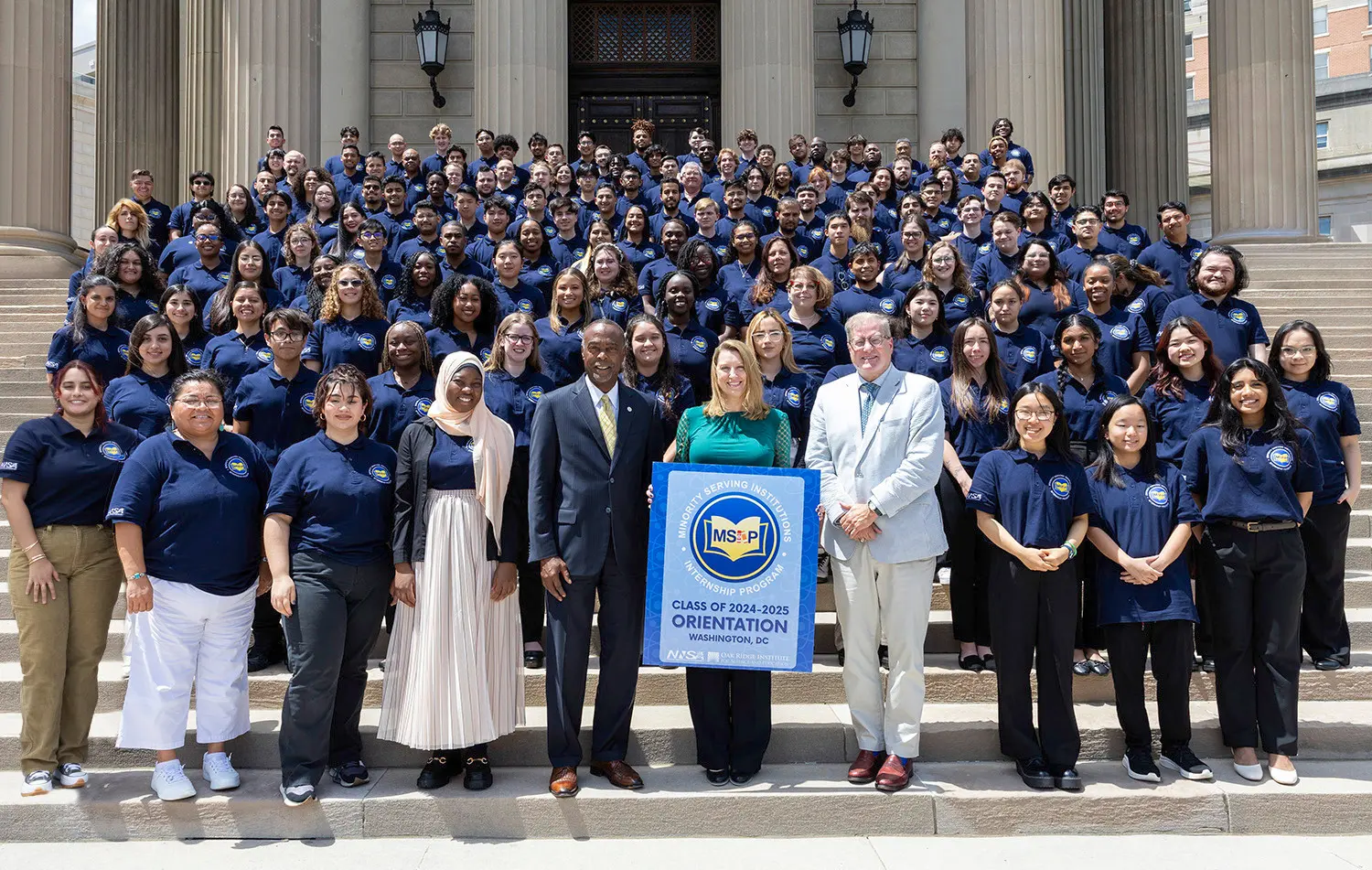 "It's reassuring and fills me with pride to be part of such an important mission to safely produce and handle nuclear energy and materials, while also defending against their misuse. The NNSA-MSIIP experience will put you a step above others when searching for jobs."

—Bennett McEllis

"Working with NA-81 helped me to consider and explore new perspectives about nuclear energy I'd never thought of before. It was amazing to learn the specifics of how our government participates in international cooperation surrounding all matters nuclear."

—2022 Participant

My experience with MSIIP was wonderful, and I look forward to using everything I learned and using it as a foundation towards my long-term goal in my STEM Program," said Trebian. "As a minority, non-traditional female in STEM, I appreciate every experience and challenge that molds me into who I am now and where I am going."

—Felicie Trebian

"A plethora of opportunities has been presented to me here at Lawrence Livermore National Lab. Everyone has been supportive of my personal growth and continues to push me towards success. My work here has been fulfilling, and I hope to be back next year."

—2022 Participant, Lawrence Livermore National Lab

"My internship at NNSA was an unforgettable experience. I've learned how to implement best practices in my own work. and contribute to cutting-edge research. I am grateful for the opportunity to have been a part of such an incredible organization."

—2022 Participant
Questions? Contact Us
General Questions/Information
Igrid Rosario Gregory
Group Manager
Jessica England
ORISE Project Manager
Connect with ORISE...on the GO! 
The ORISE GO mobile app helps you stay engaged, connected and informed during your ORISE experience and beyond. Visit the ORISE GO page for more info on how to download the app to your mobile device.