Students and teachers in the 2018 Joint Science and Technology Institute took part in research projects in a variety of scientific disciplines.
High School Student Projects
Environmental Water Quality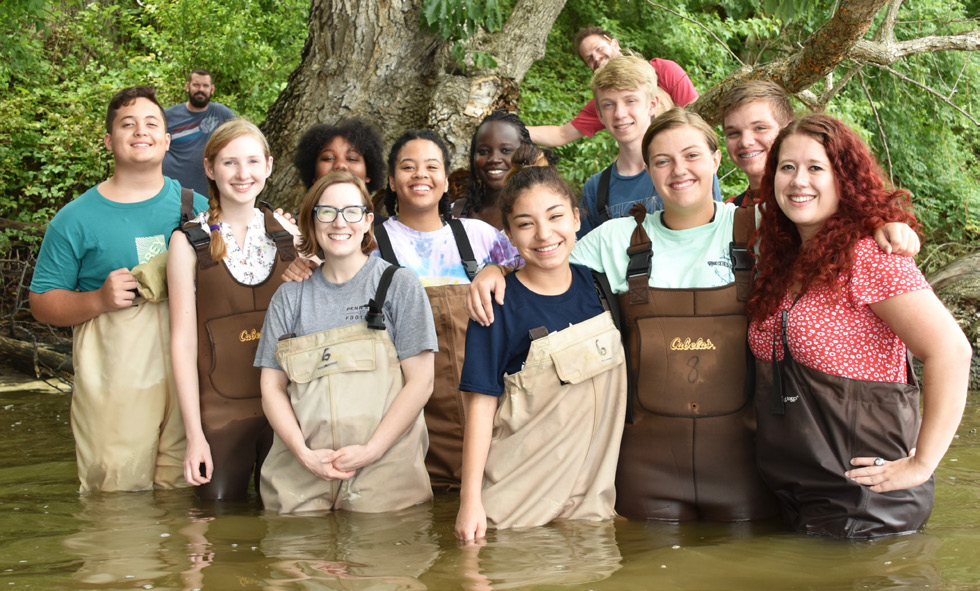 The Chesapeake Bay watershed includes the states of Pennsylvania, Maryland, Delaware and Virginia as well as the District of Columbia. Runoff from land, storm water, and wastewater treatment plants contribute to the water in the stream and rivers which flow into the bay impacting the ecosystems found there. Too much of any pollutants from the various water sources can have a negative effect on the bay, causing the depletion of necessary oxygen and the death of the fish and the overall life in the bay. Students will collect water samples from several locations in the Chesapeake Watershed and analyze them for nitrate, ammonia, phosphate, and bacteria. Based on the measurements, students will be able to piece together how human and natural activity can impact the Bay's ecosystem.
Rapid Prototyping & Military Packaging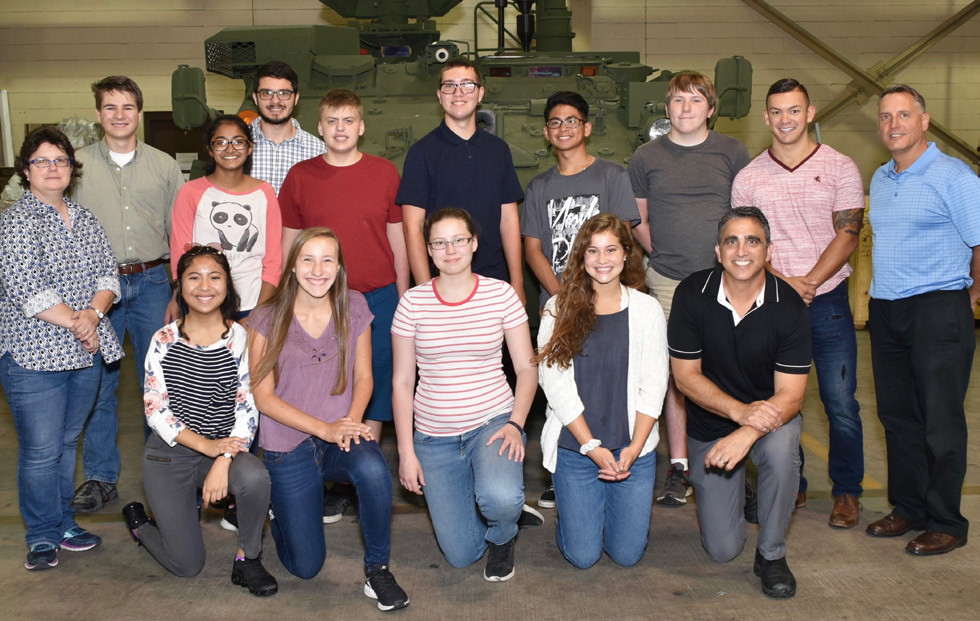 Students will design, build and test unique items and their packaging against the rugged military environment. Working with engineers and specialists from Advance Design & Manufacturing, the students will use SolidWorks, 3D printing, and other rapid prototyping technologies to analyze, model and build Widgets. Students will select from military specification packaging materials to protect their Widgets, and test both prototypes and packaging against the extreme conditions encountered by military material.
Mathematics and Modeling Mania
Students will be introduced to the statistics and math modeling used by Operations Research (OR) analysts for a variety of tasks. Starting with the basics of probability, statistics and the modeling of a physical system, we will then move into some hands-on experiments with statapults (catapult). This provides a physical setting for students to apply statistics and design of experiments--important components in generating and analyzing data for model development. Student will conduct toxicology modeling, and a simplified model for disease propagation as a simulation to demonstrate how various pathogen parameters and countermeasures impact the worldwide spread of a contagion. Students will be given a primer on how several real-world diseases behave then given the option to enhance their pathogen of choice to more fully infect the world in the simulation. The second phase of this project will introduce the math and science behind coordinate systems, navigation (including GPS), meteorology, and simplified atmospheric transport and dispersion of pollutants/hazards. We will then use the Hazard Prediction and Assessment Capability (HPAC) simulation from the Defense Threat Reduction Agency (DTRA) to examine what might happen from various kinds of chemical, biological, radiological, and nuclear (CBRN) releases at locations near and dear to the students. Rounding out their experience will be some introductions to various methods for individual protection from CBRN hazards, computing hardware, and binary math. 
Robotics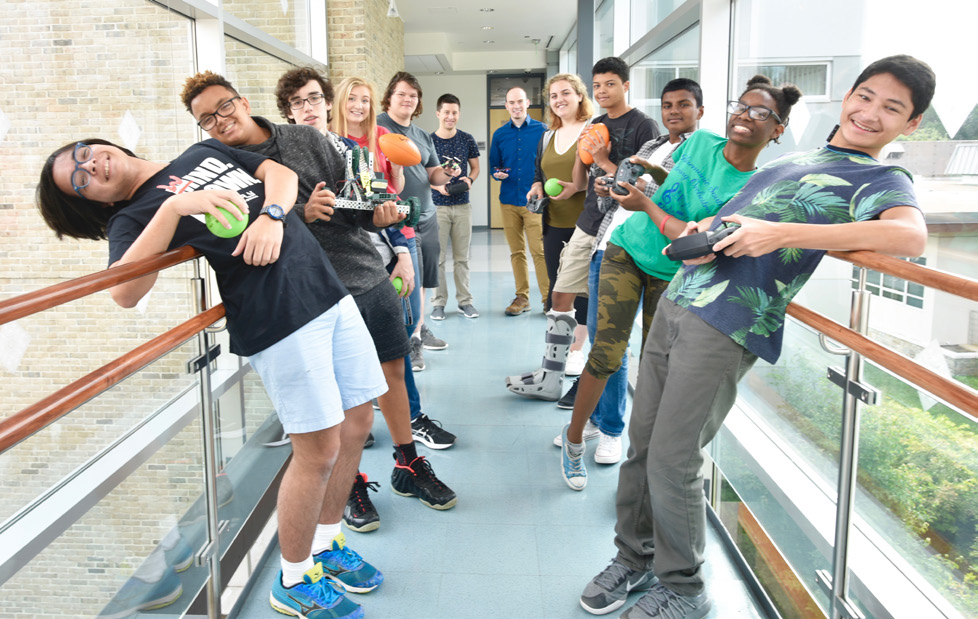 The field of robotics is growing by leaps and bounds: from movie props to performing delicate surgeries. As an introduction to robotics, students will explore the gambit of emerging trends and future applications in the industry including traditional uses like welding and high speed sortation through to drones and humanoids. Students will then get hands on by designing, building, and programming robots to score points in a competition. Basic engineering principles from mechanical design and assembly to algorithms and coding will be introduced. Career options and basic technical skills will also be covered.
3D Printing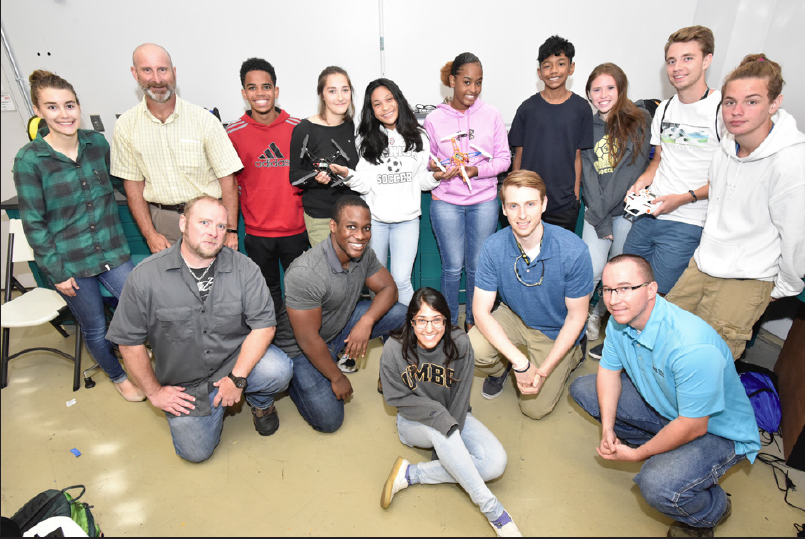 Students will partner with Army Research Laboratory to calibrate printer for optimal fabrication and use the printer and a variety of other 3D printers to fabricate functional devices. An example of a functional device is a living hinge, which is a fIexible area of a larger rigid component that is made of the same material. Living hinges can be fabricated by thinning of a section in some cases, but with the capabilities of 3D printing, this can be accomplished by "creative geometry." Other functional devices may be investigated.
Microbiome-Based Antibiotic Discovery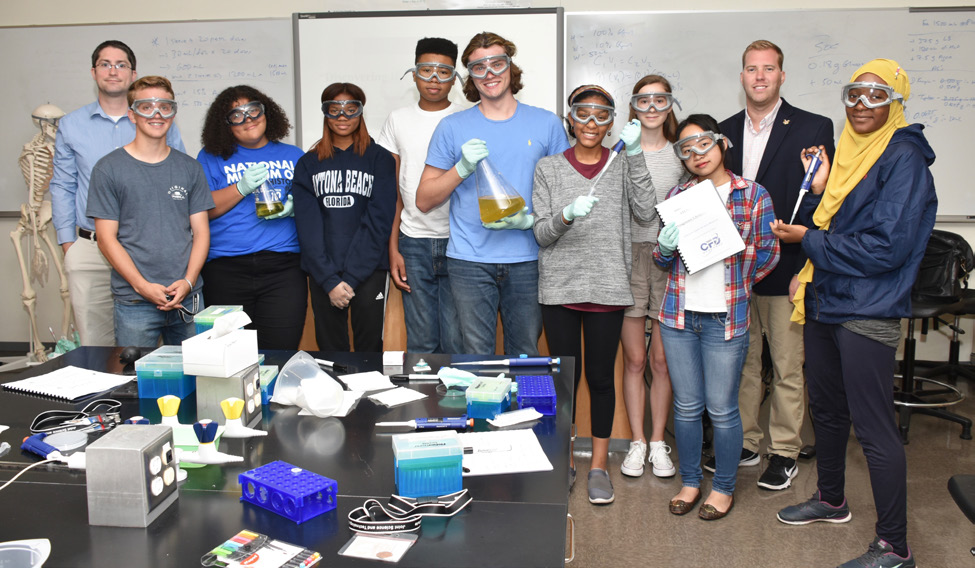 Nature has proven to be the best source of antimicrobials, accounting for >75% of antibiotics, beginning with penicillin 90 years ago. Microbes produce compounds for a variety of purposes which can be utilized as therapeutic agents. CFD Research Corporation (CFDRC) has created a novel antimicrobial discovery platform to protect the Warfighter and the public from biowarfare agents and the growing "Super Bug" crisis. CFDRC has combined the power of metagenomics (study of environmental DNA) with an engineered bacterium to harness novel chemistry for antimicrobial discovery.
For this project, students will expand the environmental DNA (eDNA) library which is currently being used for antimicrobial discovery. They will collect samples and data from a local river site containing a large diversity of microbes. Long eDNA capable of antimicrobial biosynthesis will be extracted and purified from the river water. Using synthetic biology, the eDNA will be inserted into a specialized DNA-cloning vector. Finally, the DNA will be inserted into the engineered bacterium by electroporation and the number of clones in each student's library will be assessed and stored cryogenically. These libraries will be further utilized by CFDRC and the results will be presented back to the students so they can see how their work is directly contributing to antibiotic discovery efforts.
Videography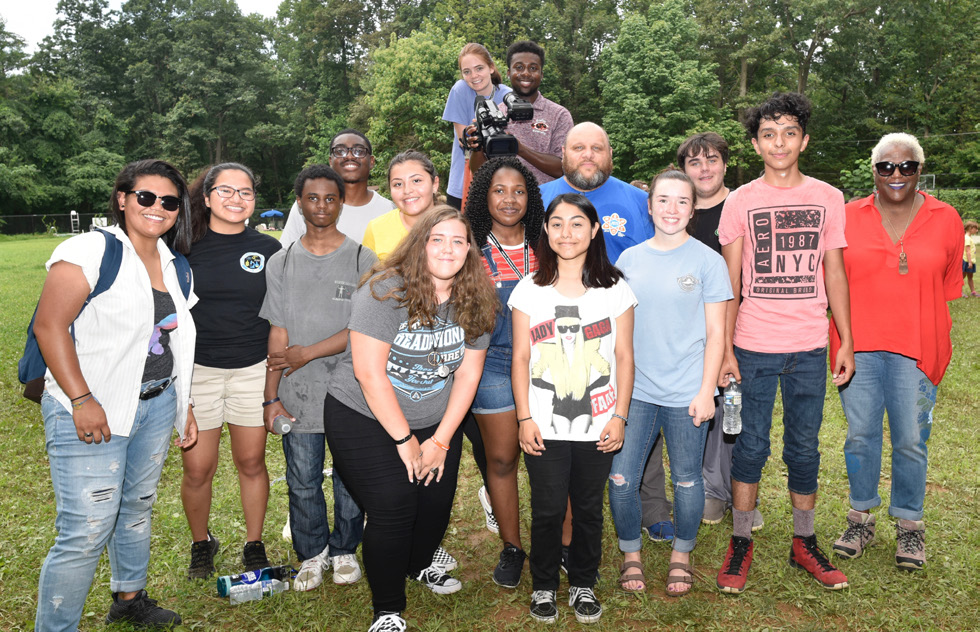 Students will learn to develop videos that are the complete package. Students will learn how to take a variety of videos and formats, edit and merge videos, insert voice overs, conduct interviews, and develop editing techniques and skills using video editing software. As completed videos, the videos will have a compelling opener, engaging content, and purposeful finale. Examples of techniques include epic drone footage or a slow motion clip to capture the viewer's eye; changing pace of the cuts between clips; climax of the music or dialogue aligns with the climax of the footage; and high energy audio paired with high energy video.
Middle School Student Projects
Raspberry Pi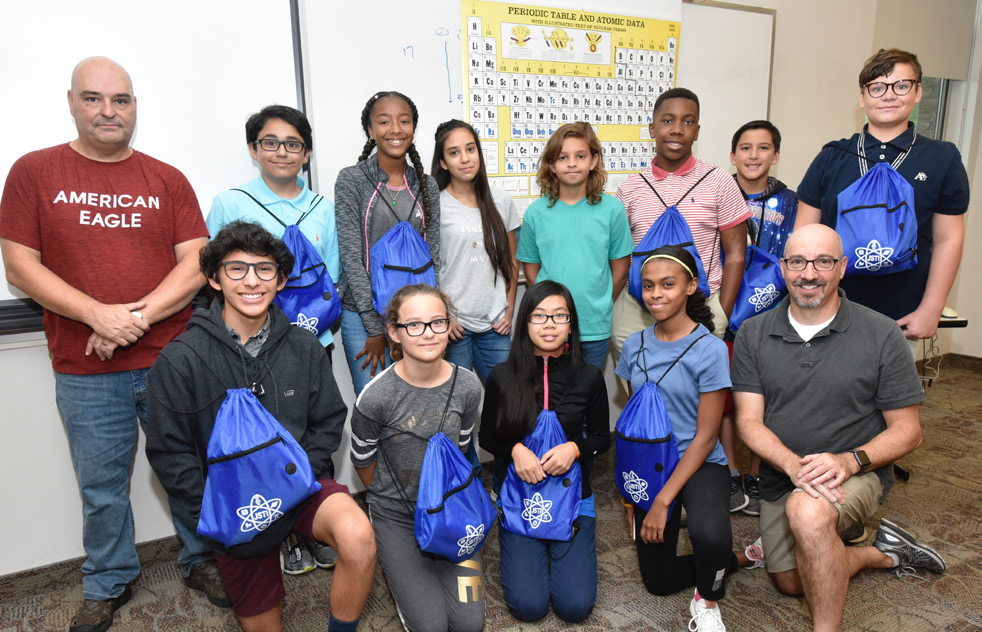 Raspberry Pi is a small, inexpensive and low-power Linux computer. It is a very flexible machine and is an inexpensive way to access a relatively large amount of computer power. Students will learn to program, and interact with electronics they design. Students will be able to connect a wide range of sensors, motors, and USB devices to create unique devices that respond to and control the physical world using the Raspberry Pi.
The Technology and Engineering of Drones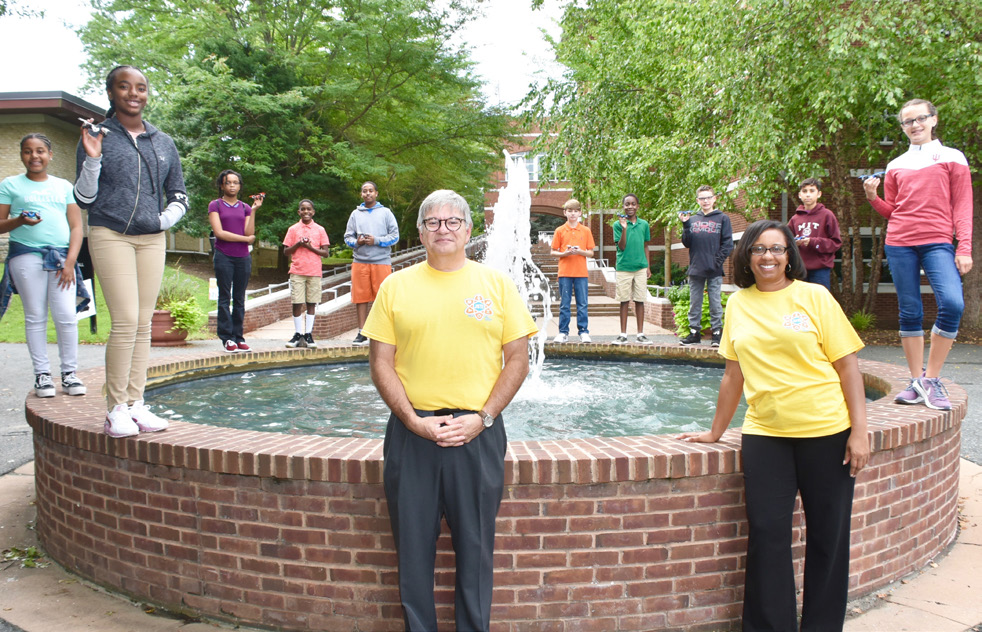 Students will research the evolution of drones, challenges in production, aerodynamic considerations, and safety. Additional focus will be on past, current, and future uses. Students will be asked to come up with a specific application that interests them (perhaps specific to their hometown) and report on how it could be implemented. Students will also have the opportunity to pilot and program their own drones. A field trip will include a visit the campus of the University of Maryland - College Park.
Forensic Chemistry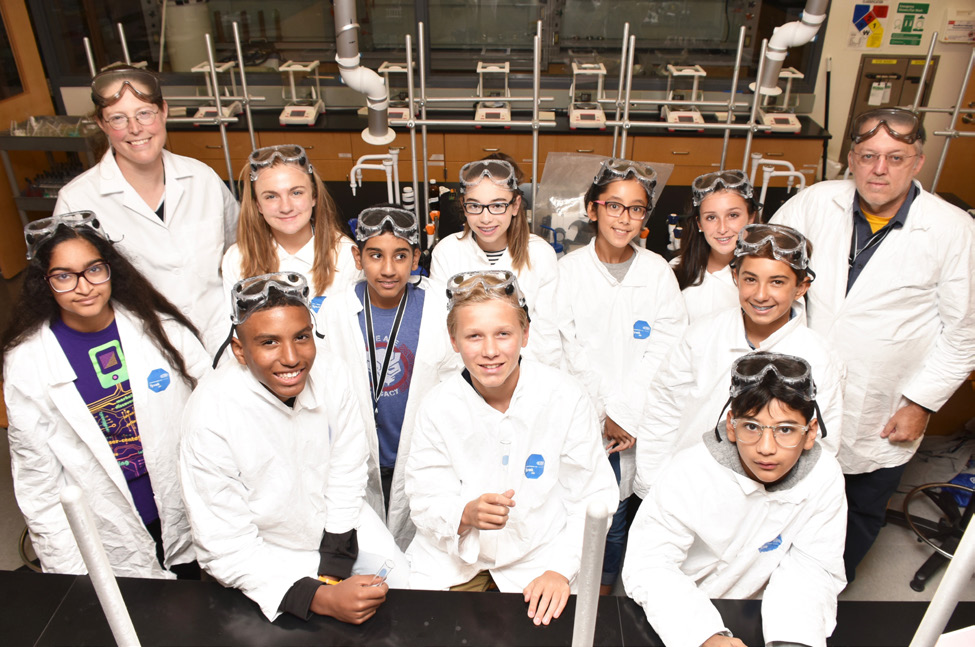 A large portion of forensic chemistry is trying to figure out what an unknown substance is. This process is known as qualitative analysis. Spectral analysis furnishes the best general system for detection of substance. However, the necessary instruments for applying the principles of spectral analysis throughout the complete useful portion of the spectrum are quite expensive and frequently complicated. In this course, we will limit the application of spectral analysis to the visible portion of the spectrum. Using known properties of solubility, students will analyze unknowns and determine the presence or absence of particular ions. Students will learn to use an array of laboratory equipment, techniques, and observation skills.
3D Printing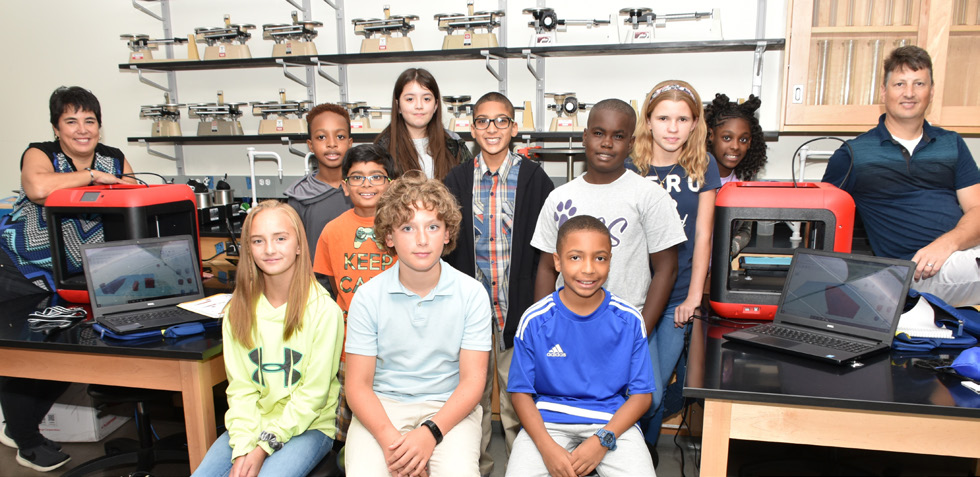 3D printing is an additive manufacturing process whereby objects are built up from plastic filament, liquid resin, layers of powder, or even bio-compatible and edible materials. Desktop 3D printing is today's printing press, putting rapid prototyping, customizable products, and individualized medical appliances in reach of the general public. Literacy in basic 3D modeling and manufacturing is an essential skill for future STEM success in this country. In this course students will learn how to be "makers" by using various types of 3D modeling software, printing actual physical objects that they have designed and modeled themselves, and participating in educational outreach in the university and the community.
Teacher Projects
3D Printing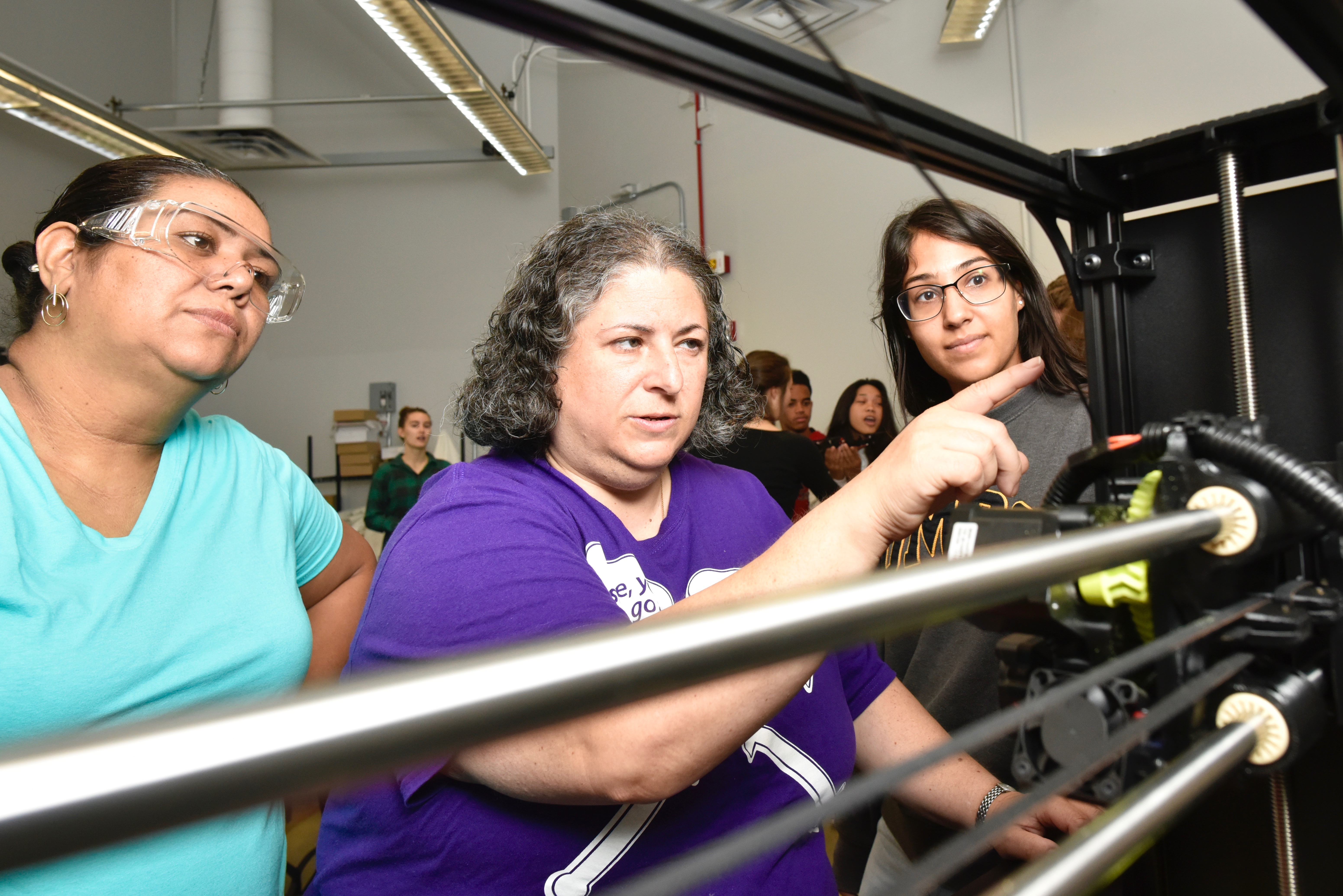 The teacher will partner with Army Research Laboratory (ARL) staff to calibrate a printer built from a kit for optimal fabrication. This will provide the teacher with experience necessary to develop an inexpensive 3D printing program in their classroom. Additionally, the teacher will use this printer and a variety of other 3D printers to fabricate functional devices. The design process will involve geometry, algebra, and engineering. This provides a project-based platform for projects which can be aligned with local and state standards.
Military Packaging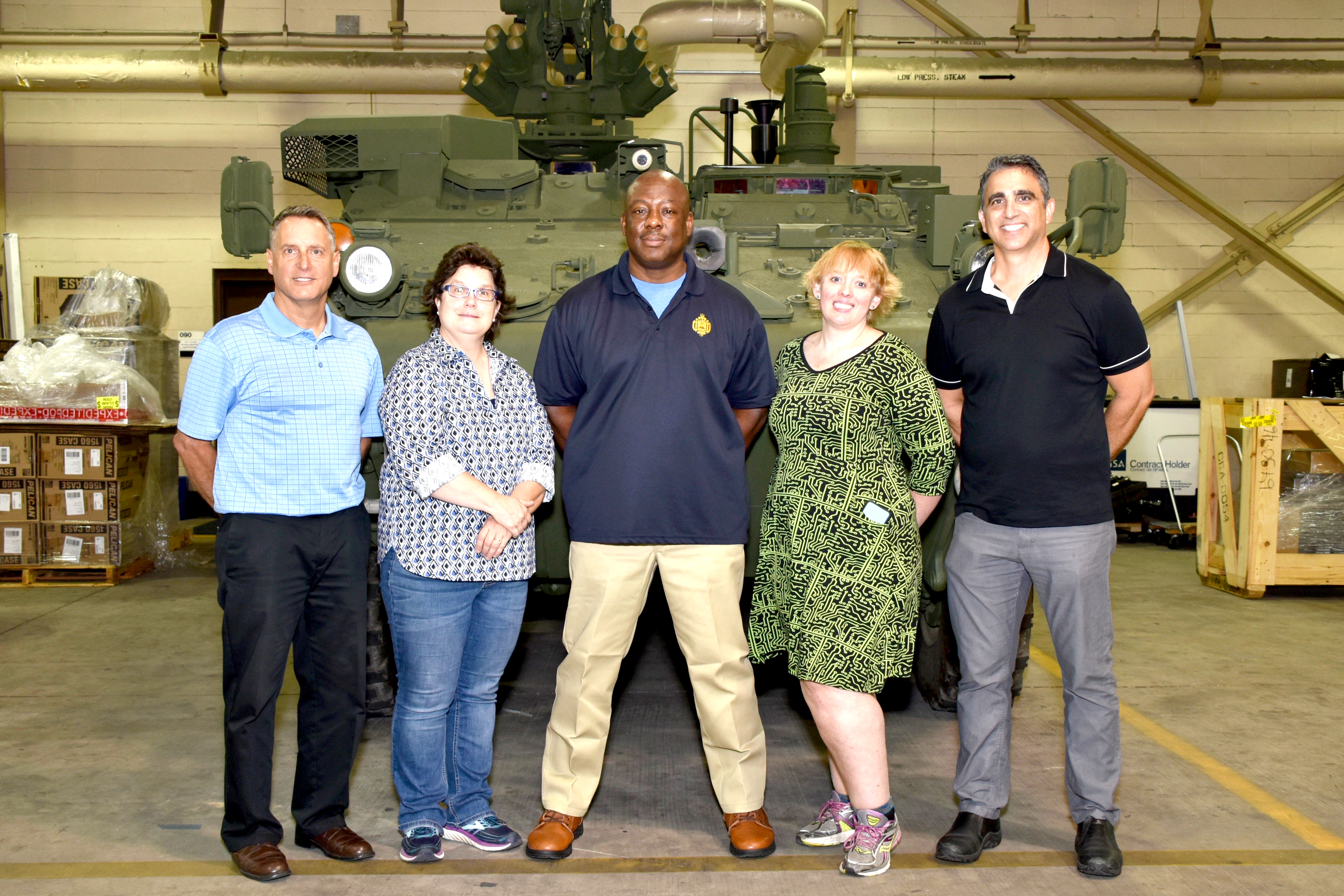 The teacher will design, build and test unique items and their packaging against the rugged military environment. Working with engineers and specialists from Advance Design & Manufacturing, the teacher will use SolidWorks, 3D printing, and other rapid prototyping technologies to analyze, model and build Widgets. The teacher will select from military specification packaging materials to protect the Widgets, and test both prototypes and packaging against the extreme conditions encountered by military material. This project will provide the teacher with an interdisciplinary approach to mathematics, engineering, and material sciences.
Acetylcholinesterase Reactivation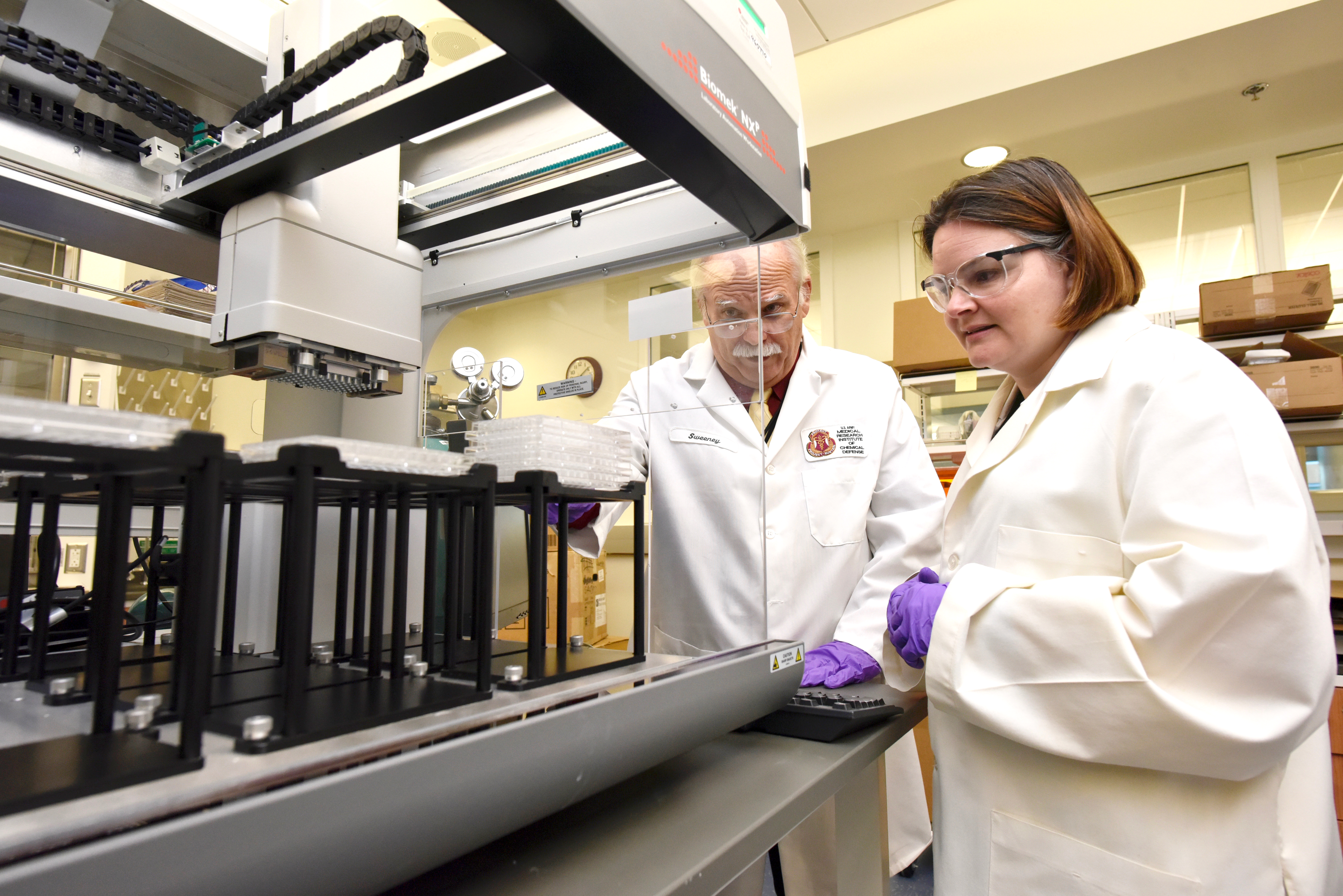 The teacher will assist in two laboratories. 1) In the acetylcholinesterase reactivation laboratory, the teacher will learn to use a robot to perform a reactivation assay. With the assay data, the teacher will utilize Excel workbooks developed for the analysis (they will dig beneath the surface and learn about the underlying Visual Basic for Applications code). 2) In the molecular modelling lab, the teacher will help prepare molecular models of small molecules for docking into proteins. There are several programs that the teacher will learn and utilize to do this.
Assessment of Novel Anticonvulsants in a Rat Model of Nerve Agent-induced Seizures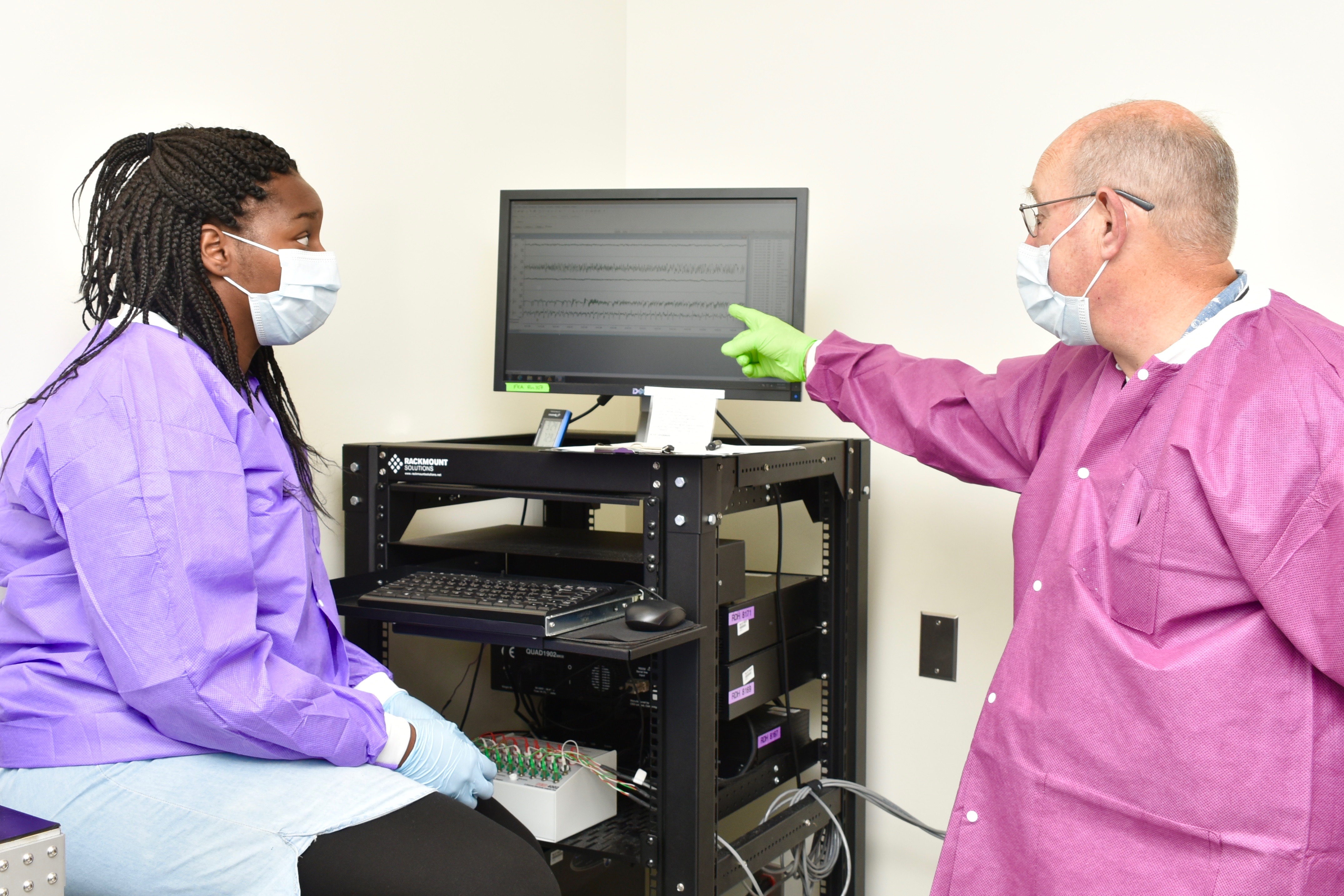 The teacher will observe how animals are prepared for recording of brain electroencephalographic (EEG) activity and how the brain EEG changes following the onset of epileptic seizure activity and then how this EEG seizure activity reacts to a potential test anticonvulsant drug. They will learn how the EEG activity can be quantified using specialized computer programs and then learn how to histologically prepare brain tissue for staining and assessment of potential seizure-induced neural damage.
Bioaerosol Testing and Evaluation of STEM Outreach Materials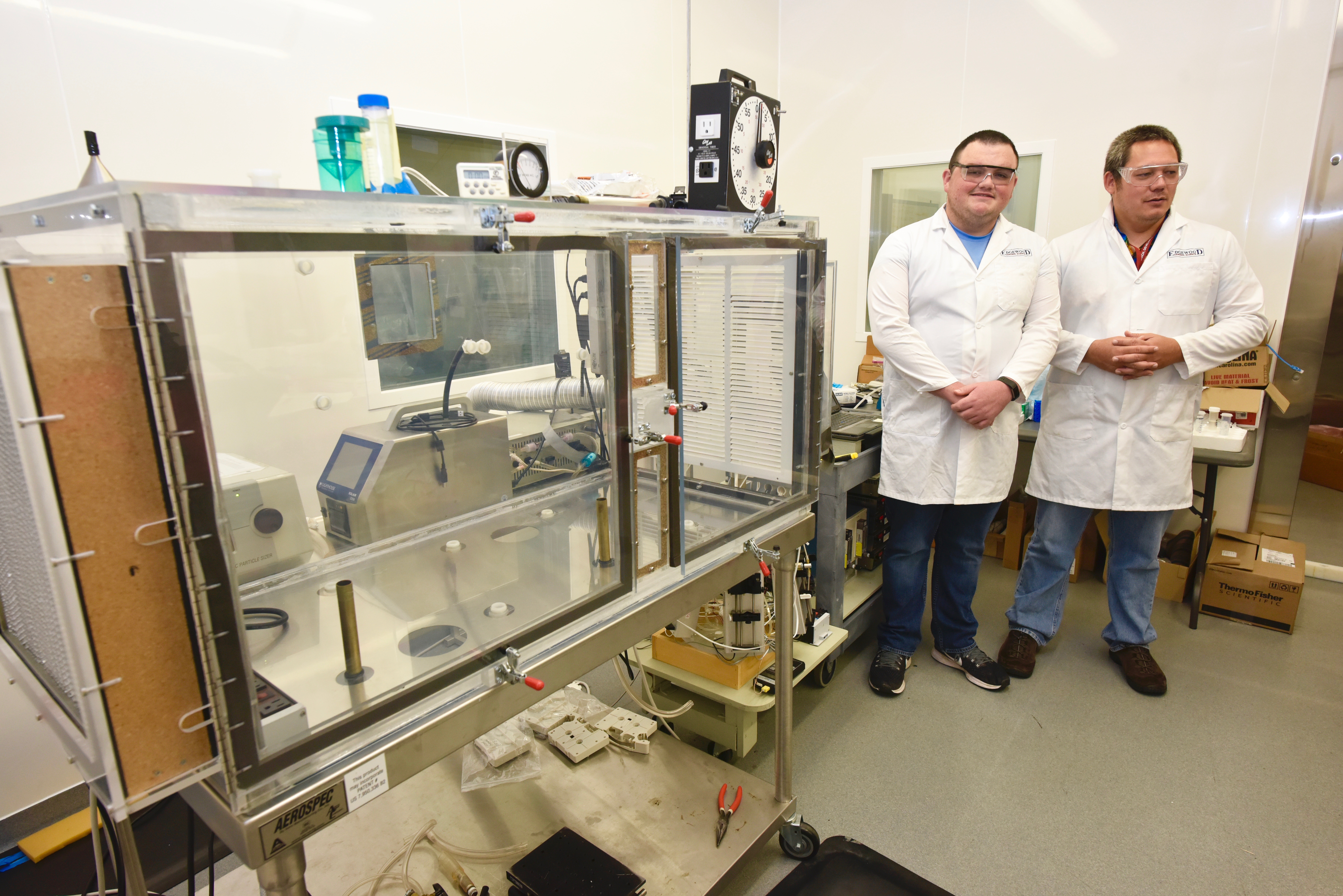 We anticipate two distinct activities for the JSTI teacher. For the first week, we will be performing hands on testing of bioaerosol sensors that are being jointly developed with the Army Research Laboratory and an international partner. We will be challenging these sensors with a variety of simulants for bioweapons as well as common materials in the environment that typically interfere with sensing. A variety of aerosol generation methods will be employed in this test. The teacher will gain hands on experience with aerosol generation and characterization methods. For the second week, the teacher will assist in the development of STEM outreach materials being generated within ECBC. This material is intended to train students on the Unix/Linux operating system, as well as open source scientific software that ECBC scientists use. This includes computational chemical modeling, creation of apps, as well as visualization.
Environmental Water Quality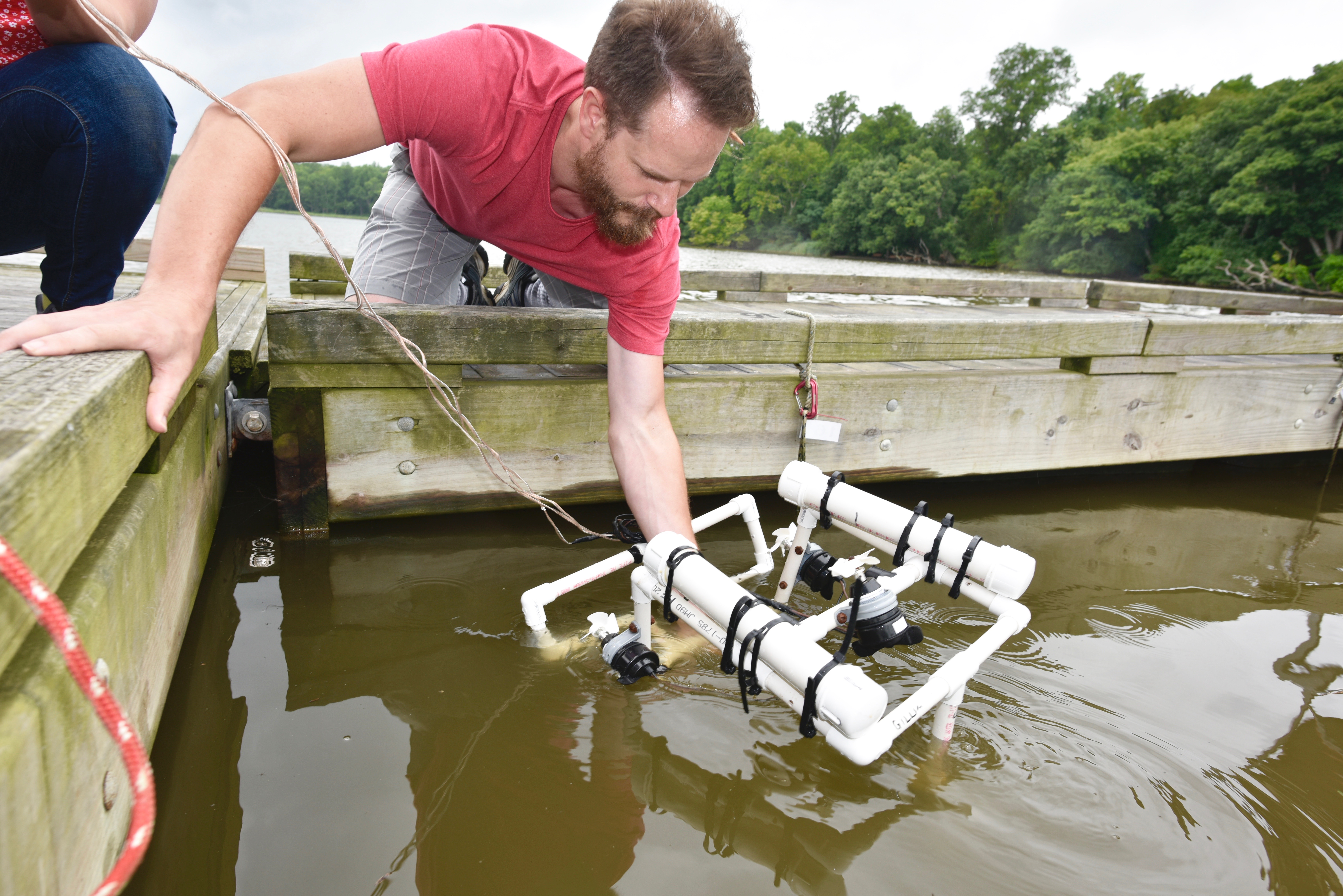 The mesofauna in soil and water are important to the environment and ecosystem. This includes microarthopods and nematodes. There are low tech methods to retrieve and study these organisms from the environment. The teacher will extract microarthropods and nematodes from a variety of soil samples. The teacher will return to the classroom with new low tech and low budge resources.
Evaluation of Environmental Surface Sampling Devices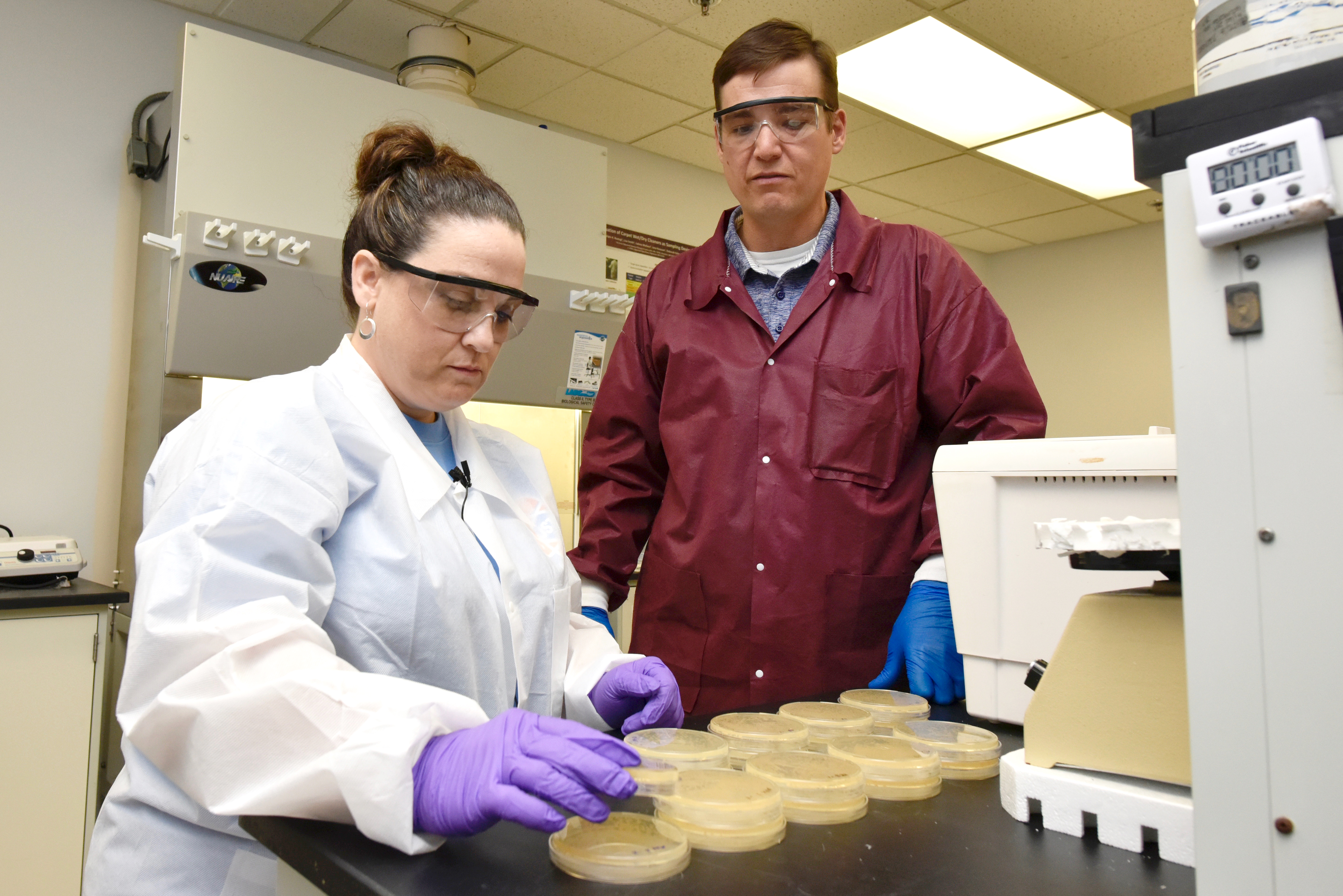 Effective environmental surface sample collection is essential to the identification of potential biological threats. Before new surface sampling technologies can be deployed in the field, these devices must be shown to be effective in recovering viable biological materials off of various surfaces. In this project, the teacher will partner with Edgewood Chemical Biological Center (ECBC) researchers to evaluate the effectiveness of potential environmental surface sampling devices. The project will involve learning about proper experimental design, basic microbiology techniques, and data analysis..
Mass Spectrometry for the Warfighter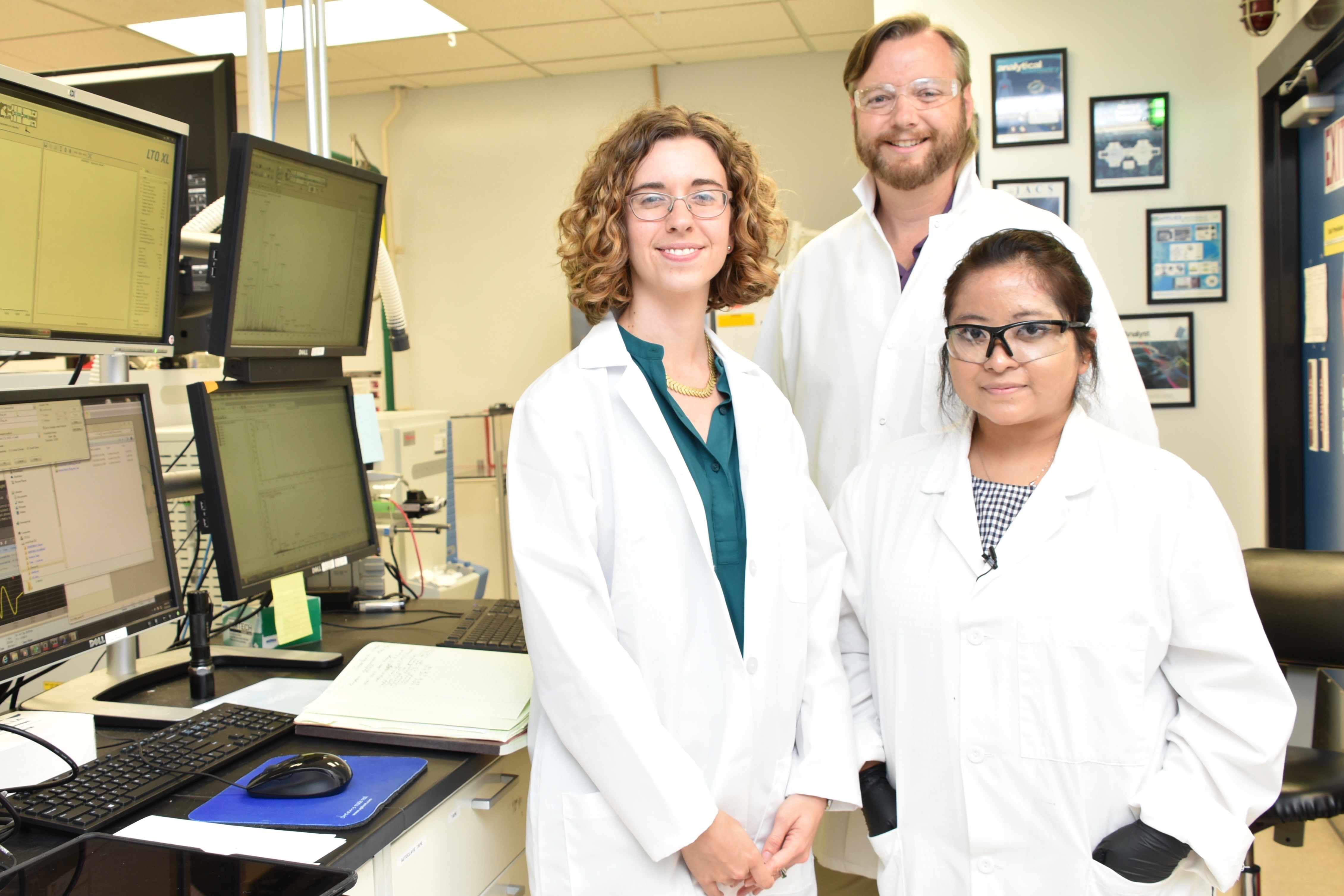 The United States Army is widely recognized as the world's premier fighting force. Presently, there are roughly 1.3 million active duty soldiers across all branches of the armed forces. However, supporting these soldiers, behind the scenes or sometimes shoulder to shoulder, are nearly 3.6 million federal civilians and defense contractors. For every one active duty soldier there are nearly three non-uniform civilians or contractors supporting their mission. To those outside of the Department of Defense, it may seem like mass spectrometry is just a common research tool frequently employed at various institutes or universities throughout the world. However, this could not be farther from the truth. The U.S. military has been heavy invested in the miniaturization of these instruments, pushing this technology into the field for more than 40 years. Over the past decade our craft has seen major advances in hardware, analytics, and supporting systems. More than ever before, the U.S. Army is heavily investing in the development of instrumentation as well as research programs which rely on this core technology. The BioScience Mass Spectrometry facility at the U.S. Army's Edgewood Chemical Biological Center focuses on utilizing mass spectrometers for forensic purposes, in addition to applying mass analysis techniques to better understand complex living systems, utilizing both proteomics and metabolomics. The incumbent will have an opportunity to gain hands-on experience working with mass spectrometers primarily for our forensic-focused program. For this program we are working to apply a new sample prep-free ionization technique, known as paper spray ionization, to quickly analyze samples for the presence of various chemistries of military interest. It is our hope that this experience in the lab will help demonstrate that the U.S. Army is a multifaceted organization which embraces science and technology to support the warfighter.
Mining the Aerobiome for Novel Antimicrobial Compounds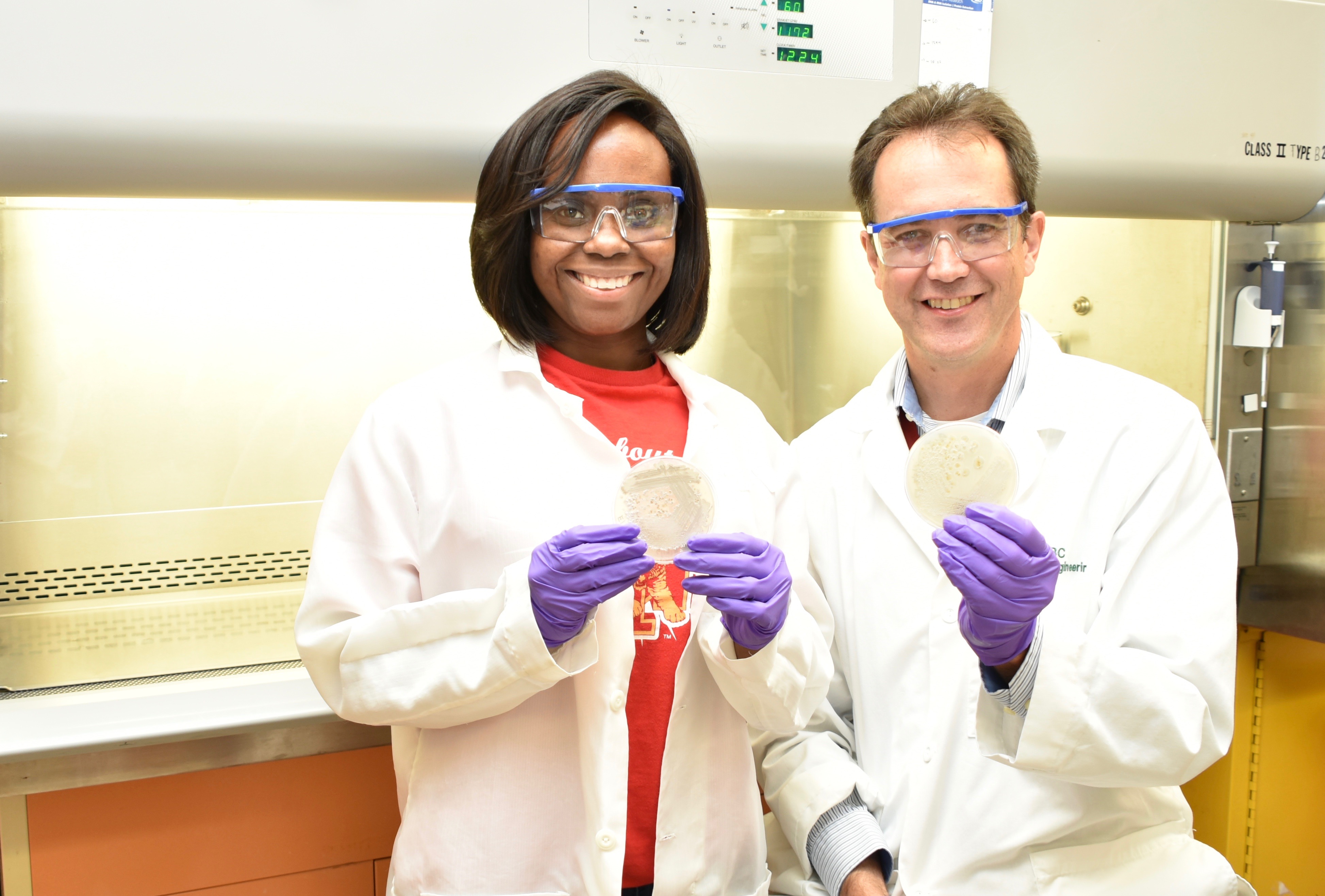 The need for new antibiotic classes and drug scaffolds is critical as resistance to available antibiotics continues to rise, and few, if any, new antibiotic classes have been introduced within the last 10 years. Approximately two-thirds of all known antibiotics are produced by actinomycetes, making these organisms an important player in the fight against emerging multidrug-resistant pathogens. The extreme environmental conditions of the lower atmosphere provide an easily-accessible reservoir of these novel bacteria as the relatively inhospitable conditions of this environment enrich for rare actinomycetes over the more abundant, but less tolerant, microbes found in the soil. This project is directed at the development of an antimicrobial discovery pipeline that queries bacteria found in atmospheric aerosols for novel antibiotic biosynthesis pathways with the potential to produce new drug moieties and scaffolds. Compounds discovered as a result of this effort will be correlated with a geographical location, altitude and underlying terrestrial biome, and be used to enrich the repertoire of potential new antibiotic scaffolds while delivering concrete new understanding of the nature and composition of the aerobiome.
Scanning Electron Microscopy of Corneal Endothelium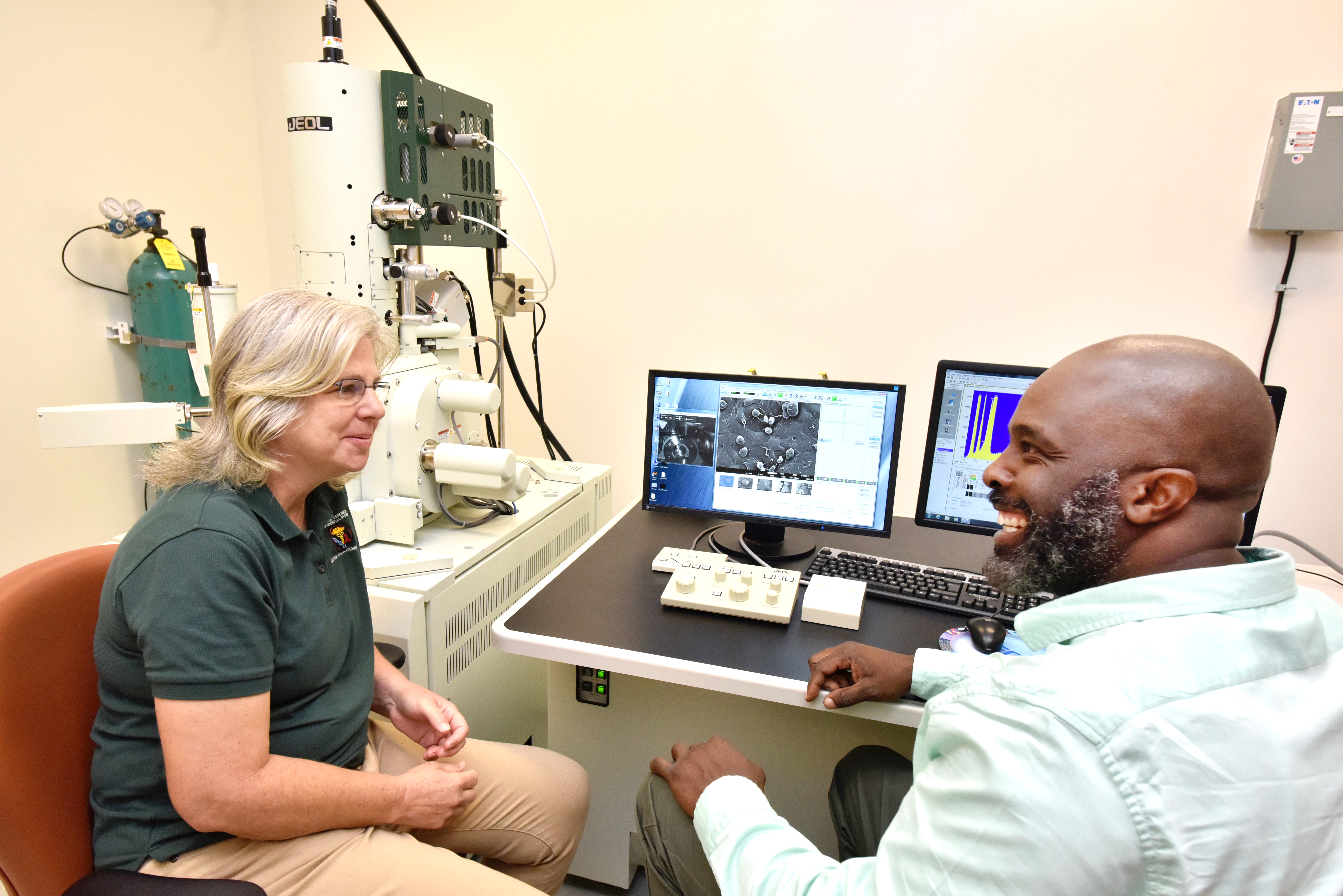 The participant will have the opportunity to observe and have hands-on experience with trimming tissue to a region of interest, sample processing, critical point drying, mounting and ion beam coating in preparation for imaging by scanning electron microscopy. In addition, they will learn eye morphology and ultrastructure of the cornea, general principals of electron optics, signals and detection and they will receive training in the basic operation of the scanning electron microscope.
BioBuilder Workshop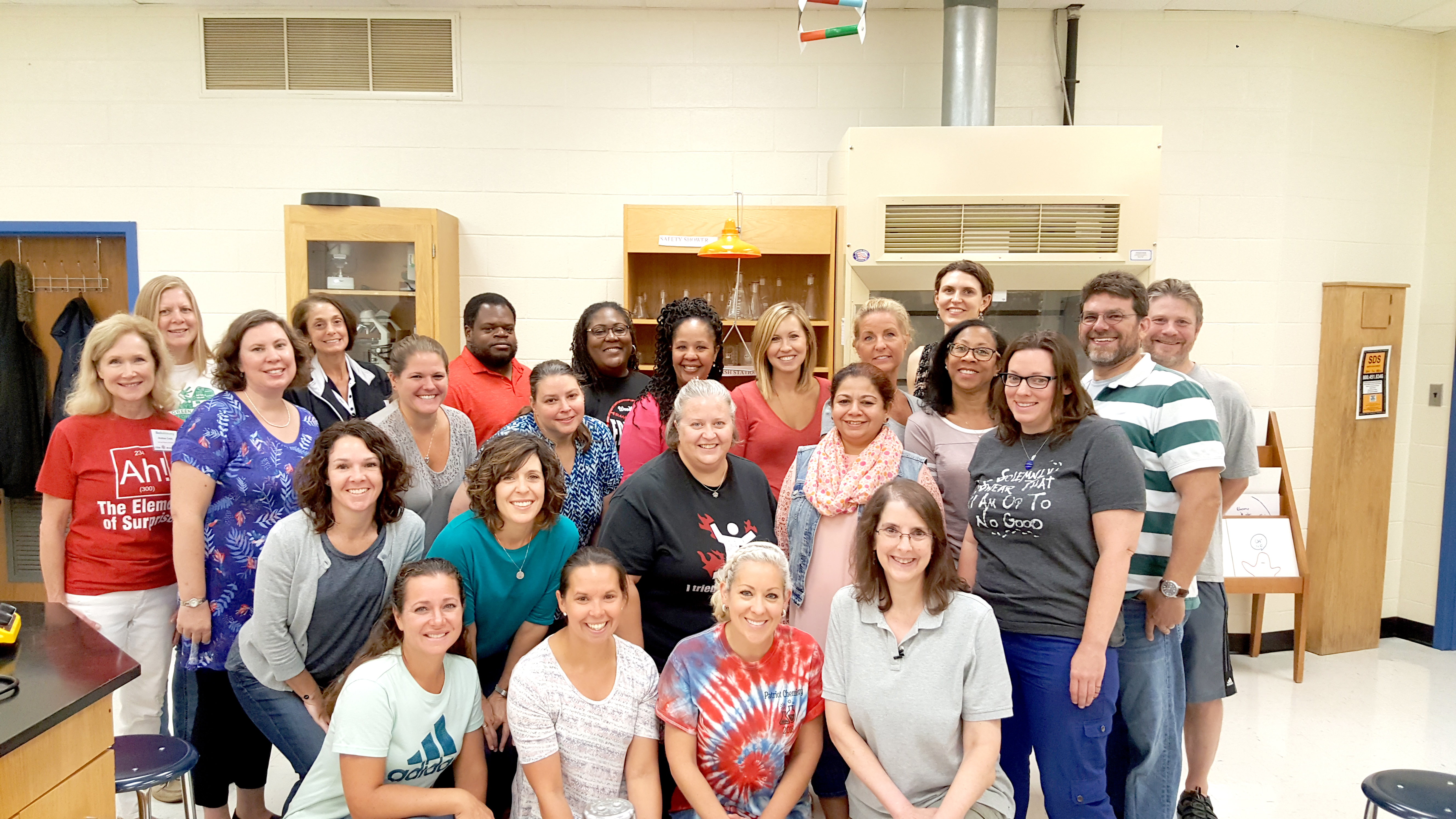 DTRA partnered with BioBuilder and Prince William County Schools to host a three-day professional development workshop on biological engineering and synthetic biology as part of JSTI. By bringing tomorrow's science into today's classrooms, the BioBuilder workshop will impact teacher participants' understanding of biology and their approach on how to teach it. Co-taught by a practicing synthetic biologist and a high school teacher, the workshop combines classroom, laboratory, and design activities that are both accessible and inspiring. Teachers will leave with ready-to-teach lessons that bring engineering into their biology classrooms, labs, or science clubs.