Laura Farley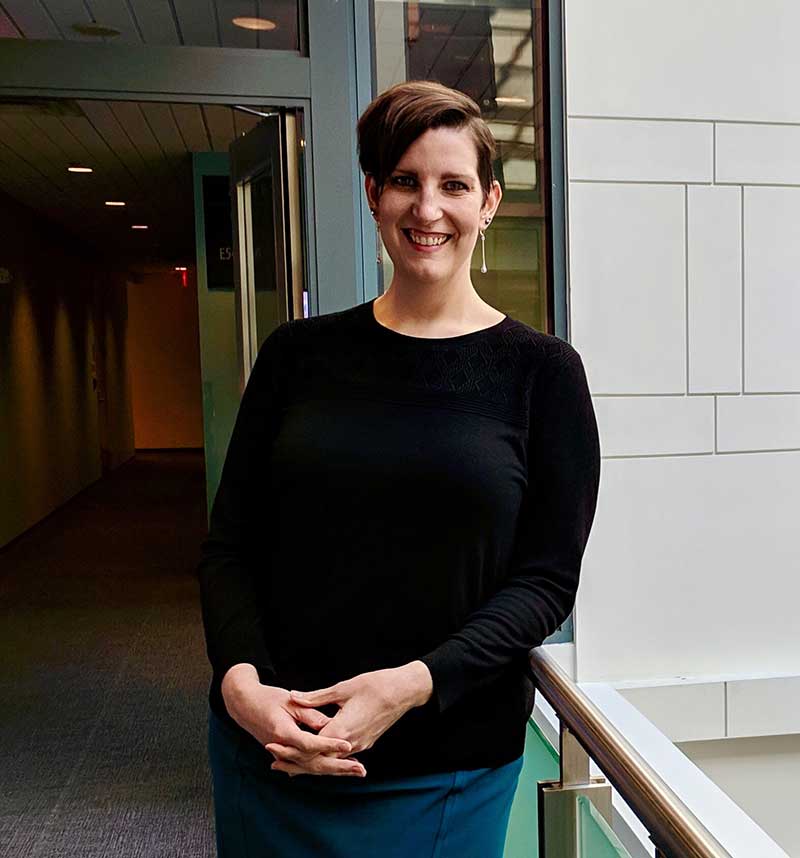 Delving Into Data: Bridging the Gap Between STEM and the Humanities
Laura Farley never envisioned herself in a STEM career. Her background involves working with historical collections in state, university, and military archives, and it was while doing this that she became interested in data analytics and how it could be applied to topics in the humanities. She sought to learn more about harvesting, cleaning, organizing, and preserving data in an effort to incorporate more of it within her work. It was in this pursuit to learn more that Farley found, applied, and was later accepted to, an ORISE fellowship program with the United States Department of Transportation (US DOT) that centered on data curation.
The United States Department of Transportation (US DOT) research fellowship program provides and expands opportunities for research collaboration and coordination, while upholding the integrity and impartiality of transportation statistical data.
Farley's fellowship took place with the USDOT's National Transportation Library (NTL) in the Bureau of Transportation Statistics (BTS), where her research focused on data control and stewardship. While there she learned of best practice approaches for use at the NTL and contributed to research and implementation of new data services and products. These efforts were no small undertaking. During her
first year alone, Farley helped to analyze and revise the NTL reference FAQ's from 400 redundant entries to a much more manageable and streamlined 50 entries.
Later on in her fellowship program, Farley's research shifted focus to transforming information from data into more presentable, accessible visualizations. Under the mentorship of BTS administration, she learned strategic planning, and taught herself how to use Python™ scripts for data cleaning and Tableau® for graphics building. Later these skills helped her to incorporate dashboards to track NTL and BTS reference inquiries and website use.
Farley knows that her research efforts are important, noting that not only federal employees and future researchers, but also the general public, should have access to and documentation of federally funded datasets.
"Funding for these datasets is provided by the American people, so it is vitally important that they are able to access and understand the research," Farley says.
Based on her experience learning Python while researching with the BTS, Farley founded the Leadership Auxiliary Development Improvement Education Society (LADIES), which is focused on supporting women in BTS interested in learning Python and other data visualization programs. LADIES has grown from its inception to include members from several USDOT operating administrations and from various professions, from librarians to economists. Founding and growing this group is the proudest accomplishment from her fellowship experience, Farley says.
When asked how the ORISE fellowship program has benefited her, Farley says that she's enjoyed the opportunity to collaborate with professionals from across various federal agencies and to be with such an interesting and fun team that she's grown to love.
"This is an excellent opportunity for new graduates or early career individuals looking to build experience" she says.
After her program ends, Farley will take up the position of Digital Curation Librarian in Special Collections at the Washington D.C. Public Library. There she hopes to apply many of the skills that she learned during her fellowship to historical collections. She hopes to continue to provide excellent digital content access to the public.
The US DOT Research Participation Program is administered by the Oak Ridge Institute for Science and Education (ORISE). ORISE is managed for the U.S. Department of Energy by Oak Ridge Associated Universities (ORAU).