William Irvin
ORISE researcher uses virtual reality technology to train Army aviators for emergencies
William Irvin didn't initially gravitate toward STEM subjects. In high school, he took more of an interest in history, psychology and sociology than mathematics or technology.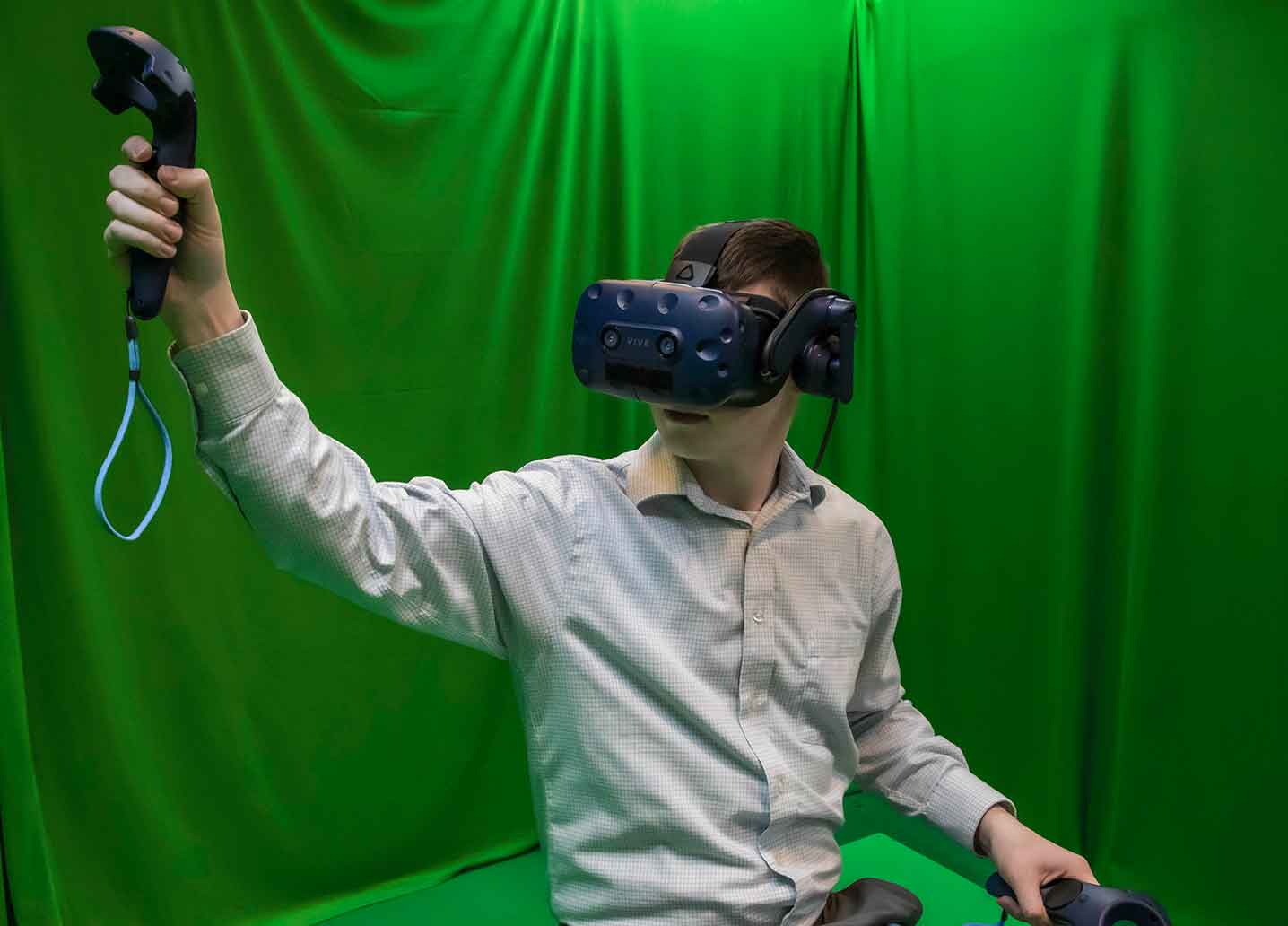 That all changed in college. As an undergraduate at Troy University, after considering a career in medicine, Irvin discovered a passion for computing and software development. He became enamored with how computing systems work and how they can be used to solve difficult problems. 
After graduating with a bachelor's degree in computer science, Irvin joined the Oak Ridge Institute for Science and Education (ORISE) Research Participation Program at the U.S. Department of Defense (DoD), taking part in an internship with the U.S. Army Aeromedical Research Laboratory (USAARL) in Fort Rucker, Alabama.
The ORISE Research Participation Program at DoD provides college students, recent graduates and university faculty with opportunities to participate in project-specific DoD research and developmental activities.
Under the mentorship of Kevin O'Brien, Ph.D., a research psychologist at USAARL, Irvin contributed to efforts to develop a virtual reality training platform for Army aviators that simulates an engine fire and single-engine failure in a UH-60M Black Hawk helicopter.
"Army aviators can encounter a variety emergencies while in the aircraft that require the aviator to detect, assess and respond to an emergency," Irvin explained. "This (project) is a procedural trainer that may aid aviators in recalling emergency procedures, especially in the case that the emergency requires immediate action or in the event of a rare emergency."
Irvin and others in USAARL's Warfighter Performance Group aim to use the simulator to investigate a variety of factors, including cognitive workload, multisensory stimuli, and psychophysiological and operational stressors known to potentially impact the execution of emergency procedures.
As part of the project, Irvin integrated digital gloves that capture a user's hand motion. He also created the user interface to navigate the emergency procedures and training materials during the simulation. Irvin recently presented his research on the project at the Society of Photo-Optical Instrumentation Engineers Conference.
Once testing on the simulator is complete, the team will make a recommendation as to whether virtual reality is an effective medium for emergency procedure training. 
Through his internship at USAARL, Irvin honed his skills in coding, virtual reality development, data analysis and parallel computing, among other areas. He also learned how to communicate with others from wide-ranging backgrounds.
"USAARL is home to a many different groups: soldiers, Department of the Army civilians, contractors and ORISE participants," Irvin said. "This fusion creates a very unique environment that is conducive to the sharing of ideas and knowledge from different backgrounds and expertise. Learning to navigate this environment and how to take in and digest concepts from areas of study that I am entirely unfamiliar with has taught me how to be flexible with my thought process."
Irvin, who is pursuing a master's degree in computer science at the Georgia Institute of Technology while he continues his internship, highly recommends the ORISE program to other students and recent graduates.
"ORISE provided an excellent opportunity to learn new skills, engage in interesting environments and meet knowledgeable and fascinating people," he said. "My time in the ORISE program has had a major positive impact on my life, career and how I think about approaching problems."
The research participation program at USAARL is administered by the Oak Ridge Institute for Science and Education (ORISE) under an agreement between the U.S. Department of Defense (DoD) and the U.S. Department of Energy (DOE). ORISE is managed for DOE by ORAU.