Seth Rinehart
ORISE fellow gains hands-on research experience in exercise science, nutrition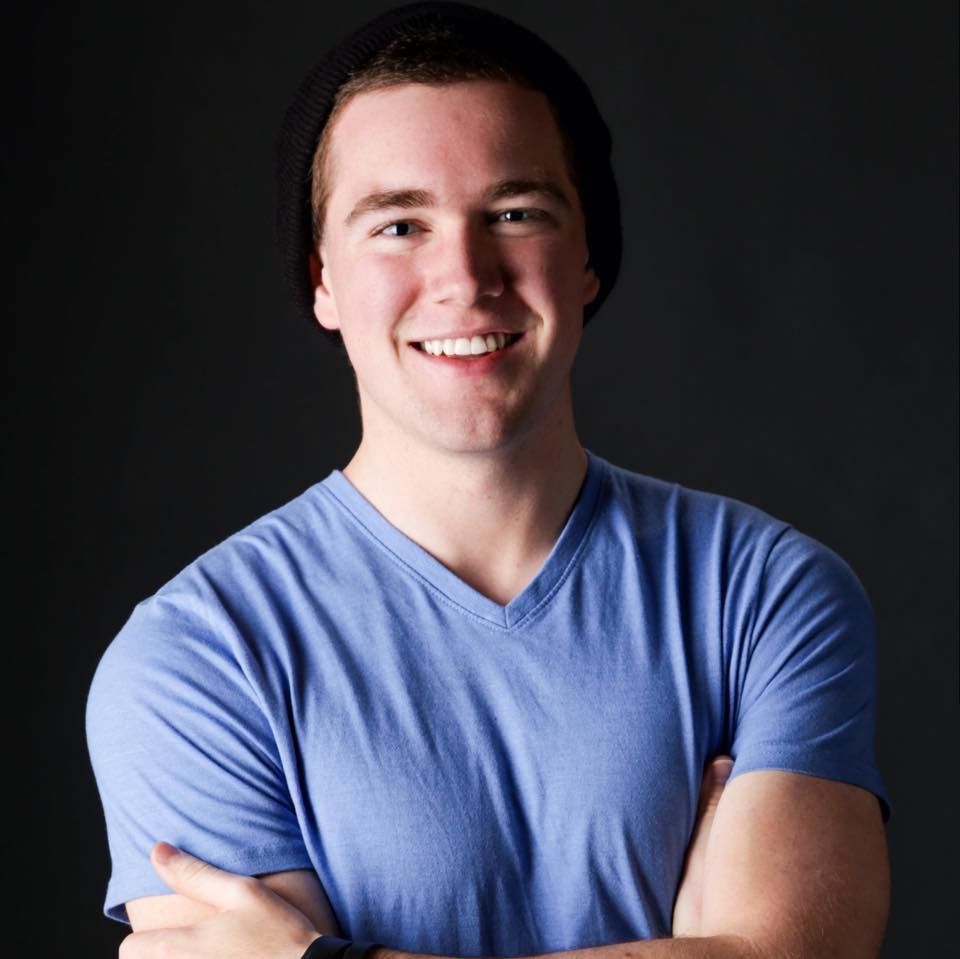 When Seth Rinehart reflects on what inspired him to embark on a career in exercise science and nutrition, he points to the story of a close family friend. The woman, whom Rinehart described as "like a second mother to me," died of brain cancer while he was in college.
"She had initially been given six months to live approximately 15 years earlier," Rinehart recalled. "Through experimental treatment and major lifestyle changes — organic, plant-based diet and daily workouts — she survived longer than anyone could have predicted in those days. Looking back, it seems to be the driving factor behind what I do today. That drive to help heal the human body, and keep it healthy, in a more sustainable and natural way is what fuels why I chose this path."
Spurred by that drive to help others, Rinehart earned a bachelor's degree in exercise science from Malone University and a master's degree in kinesiology from California Baptist University.
When searching for postgraduate opportunities, he came across an Oak Ridge Institute for Science and Education (ORISE) fellowship in exercise science and nutrition with the U.S. Army Research Institute of Environmental Medicine (USARIEM), a Department of Defense (DoD) laboratory that focuses on environmental medicine, physiology, physical and cognitive performance, and nutrition research.
"Along comes this incredible opportunity to not only use the tools I've learned through education and work, but also continue learning and advancing that knowledge through research opportunities with some of the brightest scientists this country has to offer in the field," Rinehart recalled. "I was sold before I even hit 'submit' on that application."
Under the guidance of Julianna Jayne, Ph.D., military deputy chief for USARIEM's Military Nutrition Division, Rinehart contributed to a study examining the effect of specialty providers on nutrition, performance and sleep outcomes among soldiers.
"We look at how giving soldiers these additional resources in health may impact outcomes such as injury rates, resilience, eating habits and sleep habits," Rinehart explained. "The hopeful result of adding these personnel and resources is that soldiers will see improved health outcomes."
Through his ORISE fellowship, Rinehart picked up skills in DEXA bone density testing, phlebotomy and performance testing, among others.
"My favorite part of this time at USARIEM was absolutely the opportunity to learn in such a warm and welcoming environment," he said. "You are encouraged, applauded, cared for, mentored and provided with the tools to succeed. I cannot think of a better opportunity to research and grow alike."
After his fellowship, Rinehart will begin a doctoral program in exercise physiology at the University of Houston, where his research will focus on the immunological effects of exercise and nutritional interventions on cancer patients.
He highly recommends the ORISE program to others interested in pursuing a career in research.
"The ORISE experience is rivalled next to none," he said. "The opportunity to have a financed opportunity to not only research and apply your skills, but also to grow and learn in virtually any facet of your profession that you wish — that is a truly stunning combination."
The research participation program at USARIEM is administered by the Oak Ridge Institute for Science and Education (ORISE) under an agreement between the U.S. Department of Defense (DoD) and the U.S. Department of Energy (DOE). ORISE is managed for DOE by ORAU.