Natalie Koons
Physician's research recommends changing the threshold for diagnosing circulatory shock
Natalie Koons' original plans did not include becoming a physician-scientist. Long before she changed paths to medical school, Koons was a ballerina. During her time as a dance major at Mercyhurst University, Koons would sustain a double hip injury that upended her career trajectory. It was her anesthesiologist who redirected her towards medicine.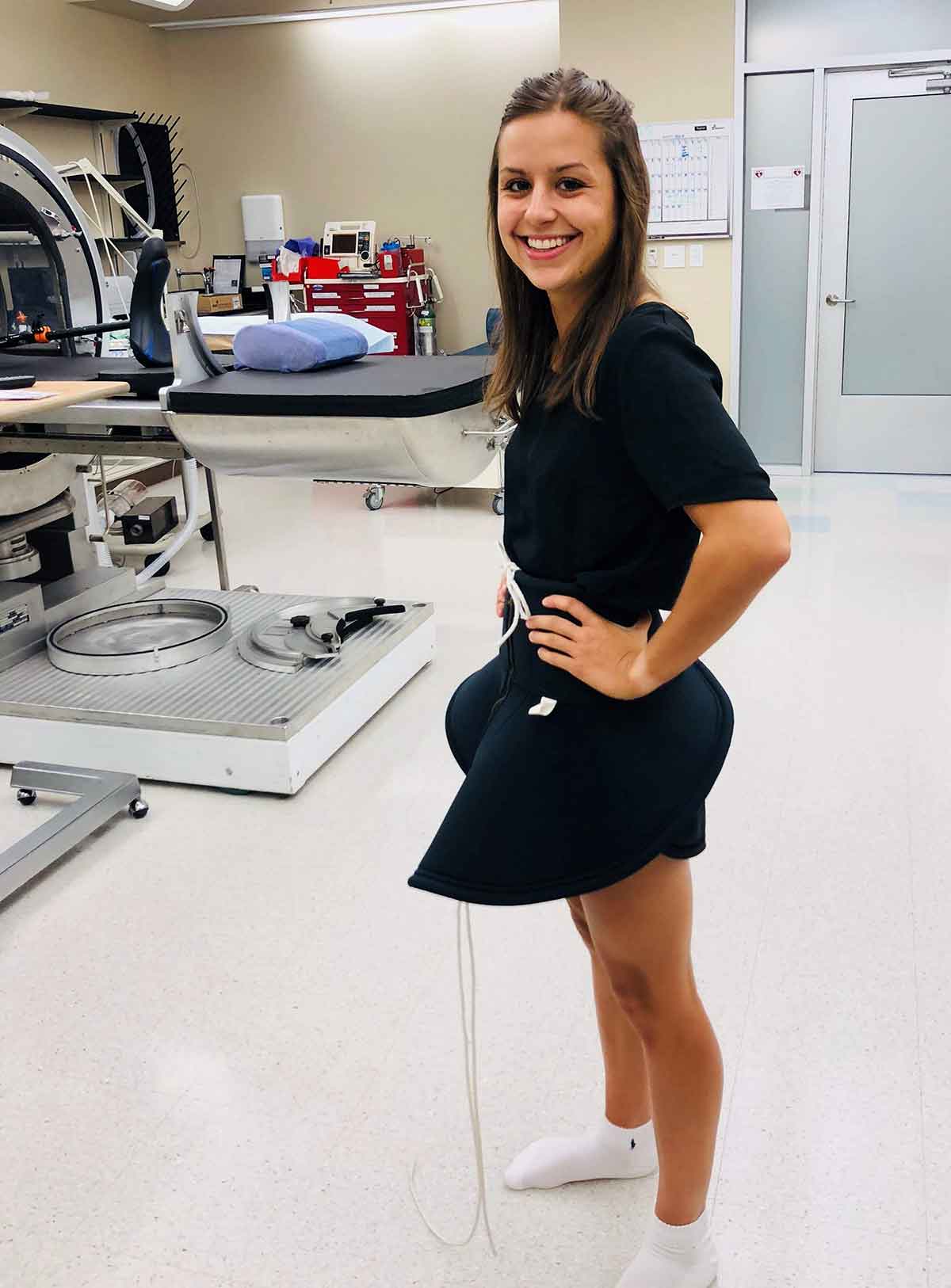 "I was motivated to enter the field of medicine after my personal anesthesiologist offered me a 10-week summer internship post-operatively," said Koons. "I reinvented myself and changed my career trajectory to medicine. I completed a pre-med major, in addition to the dance credits I had completed prior to my injuries."
After immersing herself in science and research, she was accepted to the ORISE Summer Undergraduate Internship Program. Through this first internship, Koons discovered not only did she really enjoy the hands-on experience of being in the laboratory, but she discovered her passion for clinical and outcomes research as well.
After her appointment ended, she wanted to further explore her research career prior to enrolling in medical school. For a second time Koons would study with ORISE. She was accepted as a research fellow for the Department of Defense (DOD) under the mentorship of Victor Convertino, senior scientist for combat casualty care. For a full year, Koons furthered her research and published her findings from the fellowship in academic journals.
Following the completion of her 1-year research fellowship, Koons was accepted to medical school where she once again found herself as an ORISE fellow, this time under the U.S. Army Institute of Surgical Research (USAISR) and the Naval Medical Research Unit, as a Data Archiving and Analysis Intern.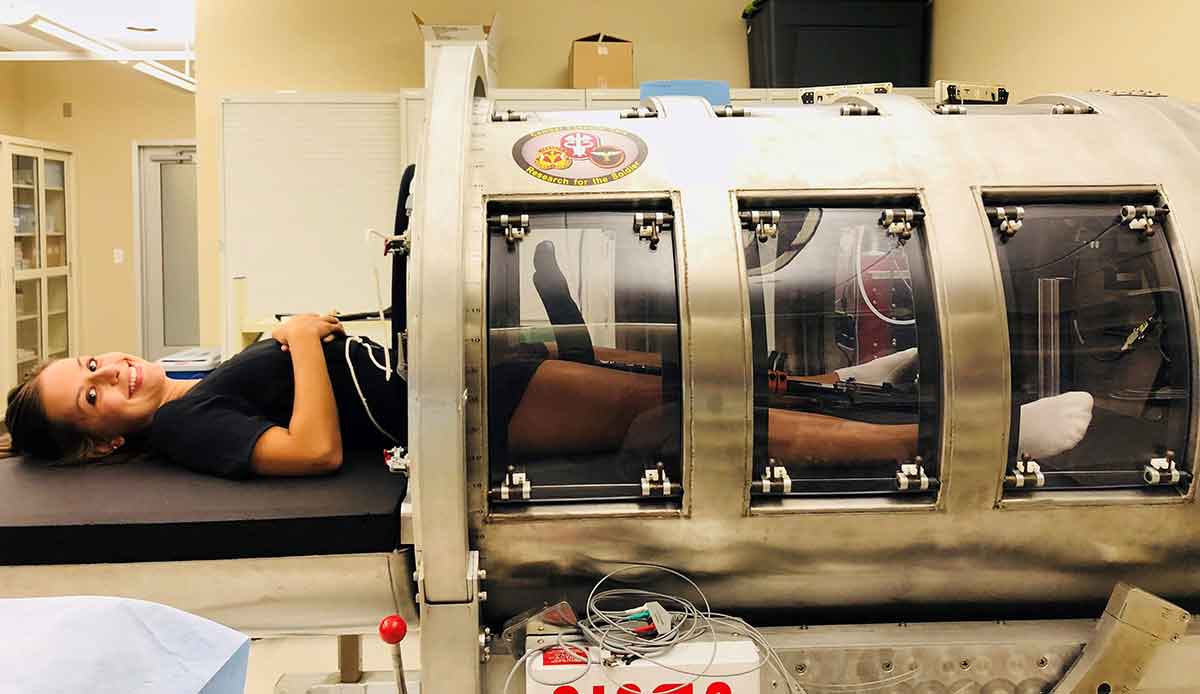 The U.S. Army Institute of Surgical Research and the Naval Medical Research Unit at San Antonio are recognized internationally as the premier laboratories responsible for supporting combat casualty care research for the Army and Navy respectively. The research activities span the continuum from basic animal research to clinical protocols involving both healthy humans and patients.
Convertino returned as her mentor, and together the two have been investigating critical delivery of oxygen (DO2crit). The study researched the similarities and differences between humans and non-human primates in regards to DO2crit and how it could help the early diagnosis of shock.
"Predicting the onset of circulatory shock resulting from acute hemorrhage continues to be a challenge due to the limitations of current monitoring capabilities," Koons explained.
Hemorrhaging can cause circulatory shock, which is when a person goes into shock due to a lack of oxygen in the bloodstream. "It is imperative that health care professionals are able to accurately predict, diagnose, and treat it," said Koons.
In order for Koons and her team to better understand circulatory shock and its predictors, they looked at classic methods for diagnosis, for example resuscitation. This is how to indicate the blood volume status of a patient during hemorrhage, or the measurement of how much blood a person has. It can be measured by the compensatory reserve measurement (CRM), a relatively new method of measuring blood volume status with machine learning in order to specifically provide early assessment of shock.
Koons' study recommended that medical displays measuring and reporting CRM data should have their threshold indicators changed as a result of their conclusions. Changing the threshold will help medical professionals provide better care to patients with lower tolerance to blood loss. She hopes that her research will be used by clinicians on the battlefield to diagnose shock. However, her research will be just as useful to doctors serving the general populace.
Koons will continue research with DOD for a little while longer, until her internship appointment officially ends. However, she hopes to one day become an ORISE mentor herself. Before then Koons is on track to graduate with her doctorate from the University of New England College of Osteopathic Medicine, and aspires to be an academic anesthesiologist, just like the anesthesiologist who inspired her to go into medicine.
When asked if she would ever recommend the ORISE's DOD programs Koons was quick to respond.
"Yes! A million times over. My first summer internship with ORISE changed the trajectory of my career," she enthused. "I think this program is great for students exploring different pathways in STEM-related careers."
Koons' story shows the extent that one's path can change in a small amount of time. Though she began as a ballerina, a single event turned her in a new direction. Now, after researching with ORISE through three internships, she has also set the medical field into a new direction, building upon the knowledge of scientists before her. The threshold for predicting shock and measuring its effect on the body may one day be adjusted for the better, in part because of Koon and her team's research.
The US Army Institute of Surgical Research and the Naval Medical Research Unit program is managed by the Oak Ridge Institute for Science and Education (ORISE) under an interagency agreement with the U.S. Army Medical Research and Materiel Command and the U.S. Department of Defense (DOD).