Collierville High School takes first place in 2023 Tennessee Science Bowl
March 6, 2023
On February 25, 2023, 52 teams from 22 different counties across Tennessee convened on the Blount County Campus of Pellissippi State Community College for the 33rd annual Tennessee Science Bowl (TSB). The fast-paced academic competition offers teams of high school students from across the state the chance to test their knowledge in six different disciplines: biology, chemistry, Earth and space science, energy, mathematics, and physics.
The Tennessee Science Bowl, which returned to a fully in-person format for the first time since 2020, pits two teams of four students against each other to see which team can answer the most questions correctly until only one team is left as the champion.
"TSB is more than just a competitive academic event. It highlights the gifts and talents that are all too often not in the spotlight," said ORISE STEM Workforce Development Project Management Specialist Manon Fleming. "The students who attend TSB are intelligent problem solvers and extremely competitive. Events like TSB help kindle a passion for the STEM fields in the young students who participate, and that passion ultimately helps to sustain our nation's future workforce."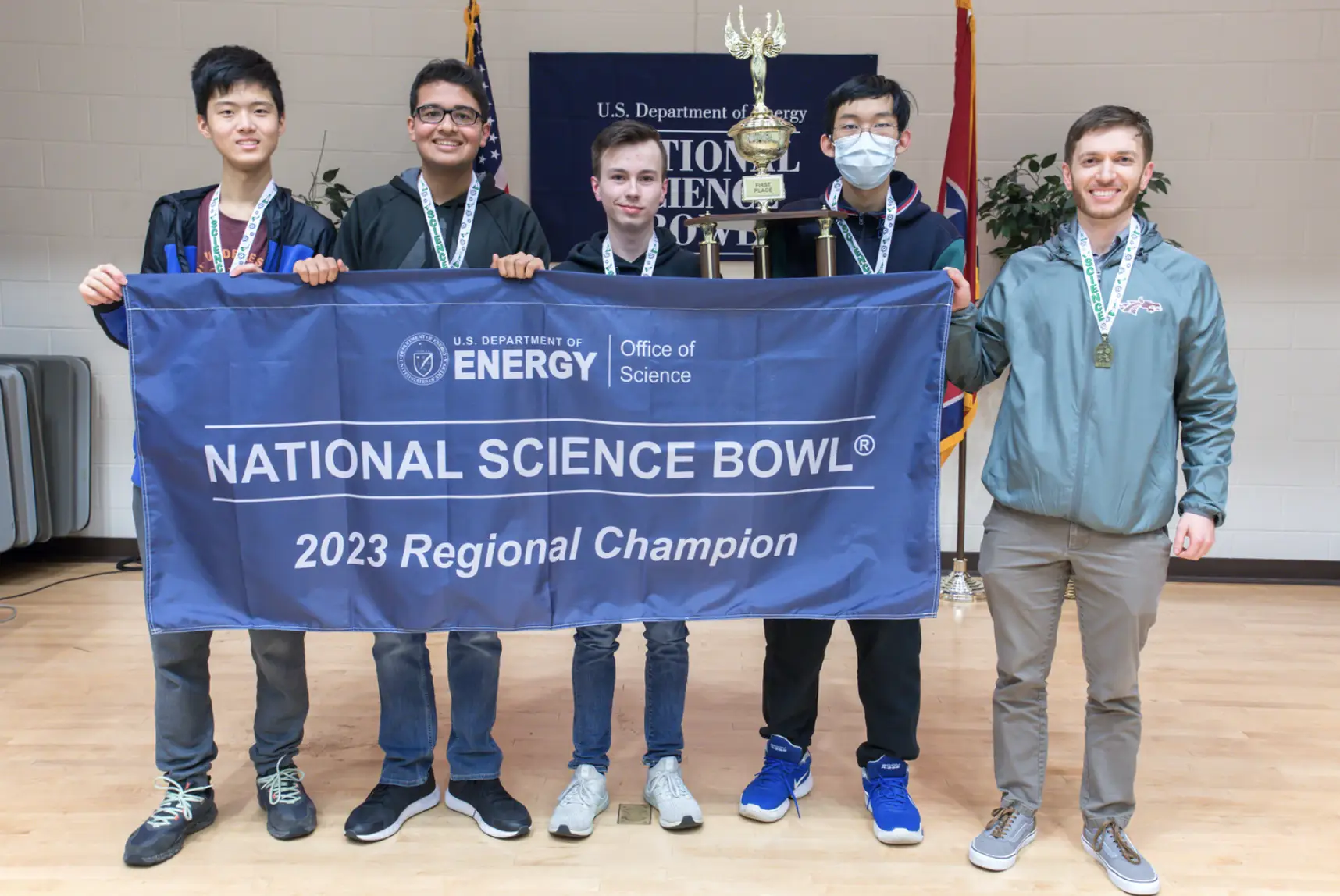 Collierville High School (pictured above) from Collierville, Tenn., placed first in the competition and will now compete in the DOE National Science Bowl® in Washington, D.C., scheduled for April 27 – May 1, 2023.
The second place finish went to Williamson County Schools' Independence High School, third place was Ravenwood High School in Brentwood, Tenn., and Knox County Schools' Hardin Valley Academy took home fourth place. The Civility Award, which recognizes the courteous and most respectful team, was awarded to Community High School (not pictured) in Unionville, Tenn.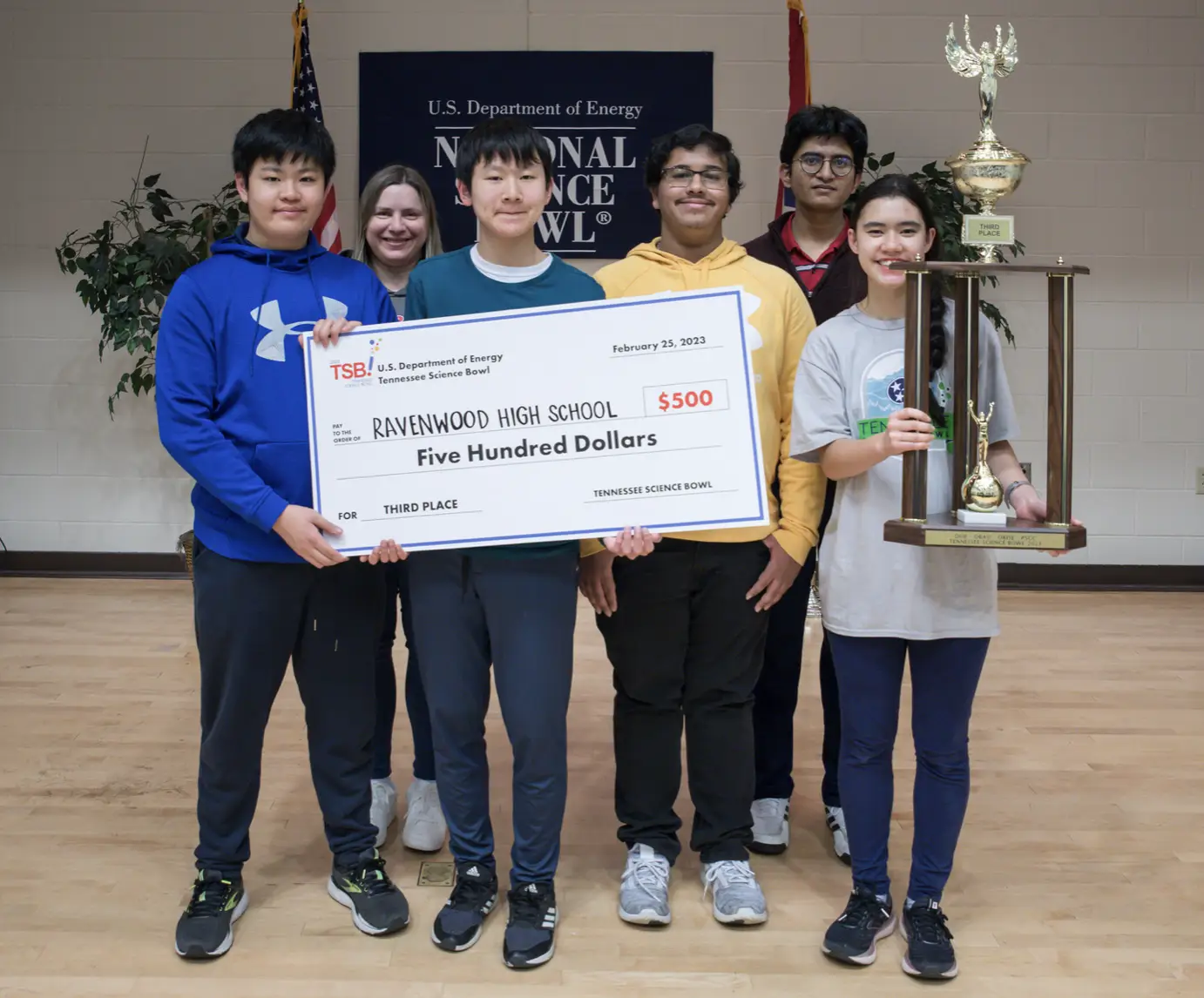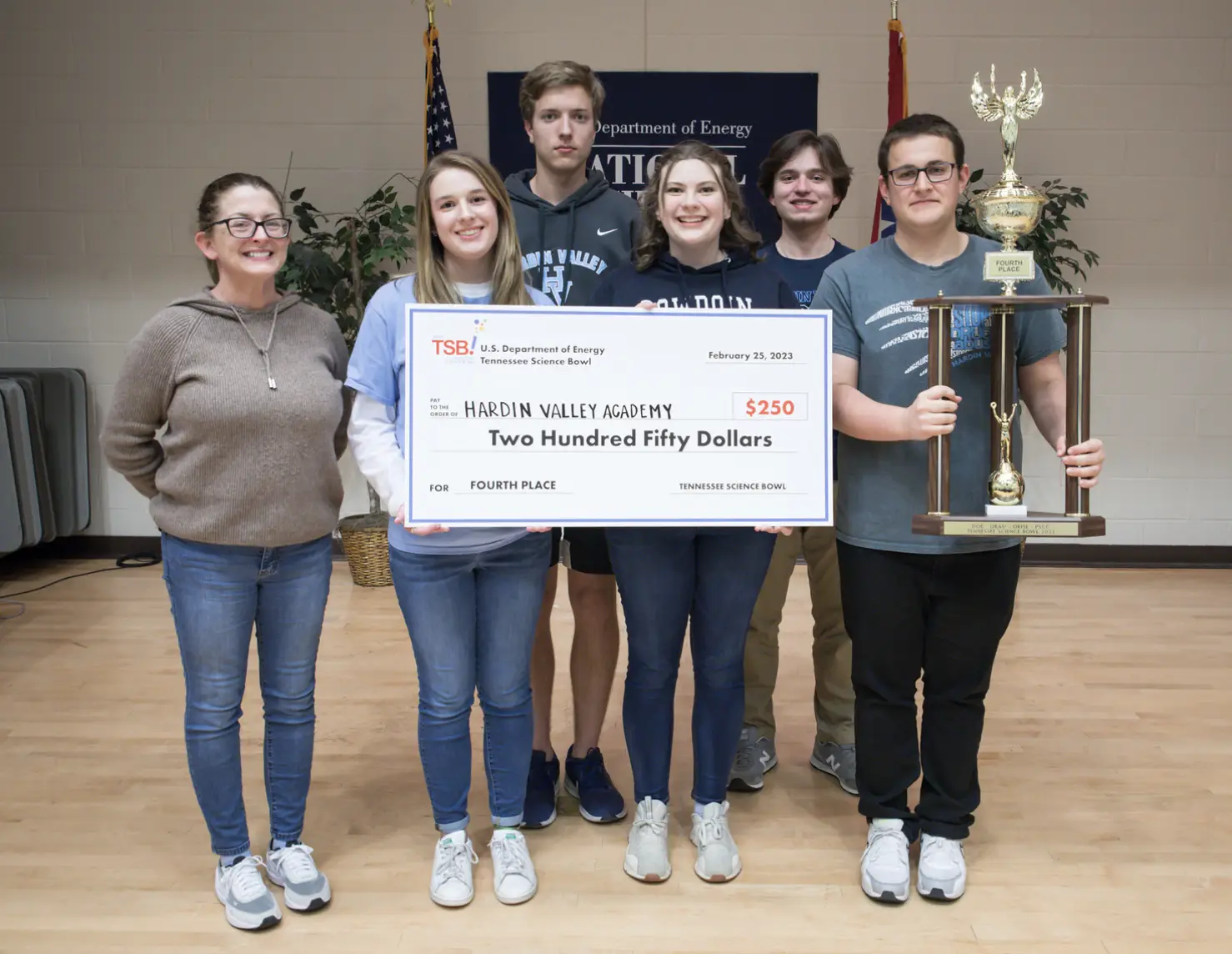 Media Contacts
The Oak Ridge Institute for Science and Education (ORISE) is a U.S. Department of Energy (DOE) asset that is dedicated to enabling critical scientific, research, and health initiatives of the department and its laboratory system by providing world class expertise in STEM workforce development, scientific and technical reviews, and the evaluation of radiation exposure and environmental contamination.
ORISE is managed by ORAU, a 501(c)(3) nonprofit corporation and federal contractor, for DOE's Office of Science. The single largest supporter of basic research in the physical sciences in the United States, the Office of Science is working to address some of the most pressing challenges of our time. For more information, please visit science.osti.gov.