High school students find fun, new skills in ORISE-hosted Advanced Robotics Academy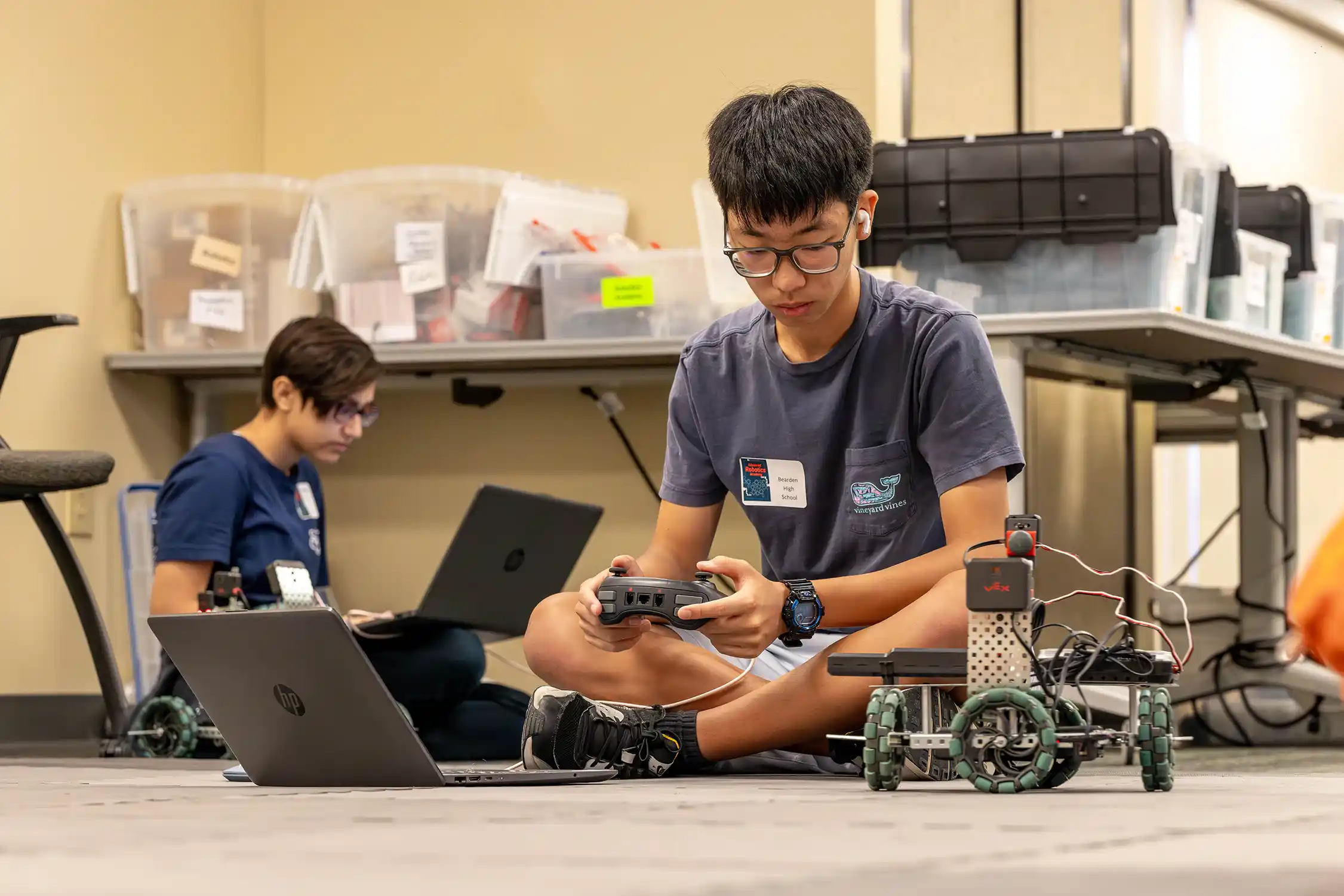 July 17, 2023
The week began with curious high school students looking upon thousands of tiny parts with the end goal of creating their own personalized robot. With a great amount of hard work and dedication, the dream came to life.
From June 5-9, 2023, ORISE hosted the Advanced Robotics Academy in Oak Ridge, Tennessee, for rising 9th-12th grade students who already had a basic knowledge of building and programming a robot. This program built upon those skills to explore the concepts of autonomous operation and machine learning. Many of the students had either taken a previous robotics course or were a member of their school's robotics team.
"I did this same course last year when I was a freshman, and I am on my own robotics team at my school," said participant Andrea Torres, a sophomore from Hardin Valley Academy in Knoxville, Tennessee. "I came back to get more skills in different areas because here you get to learn about all the different parts of building a robot."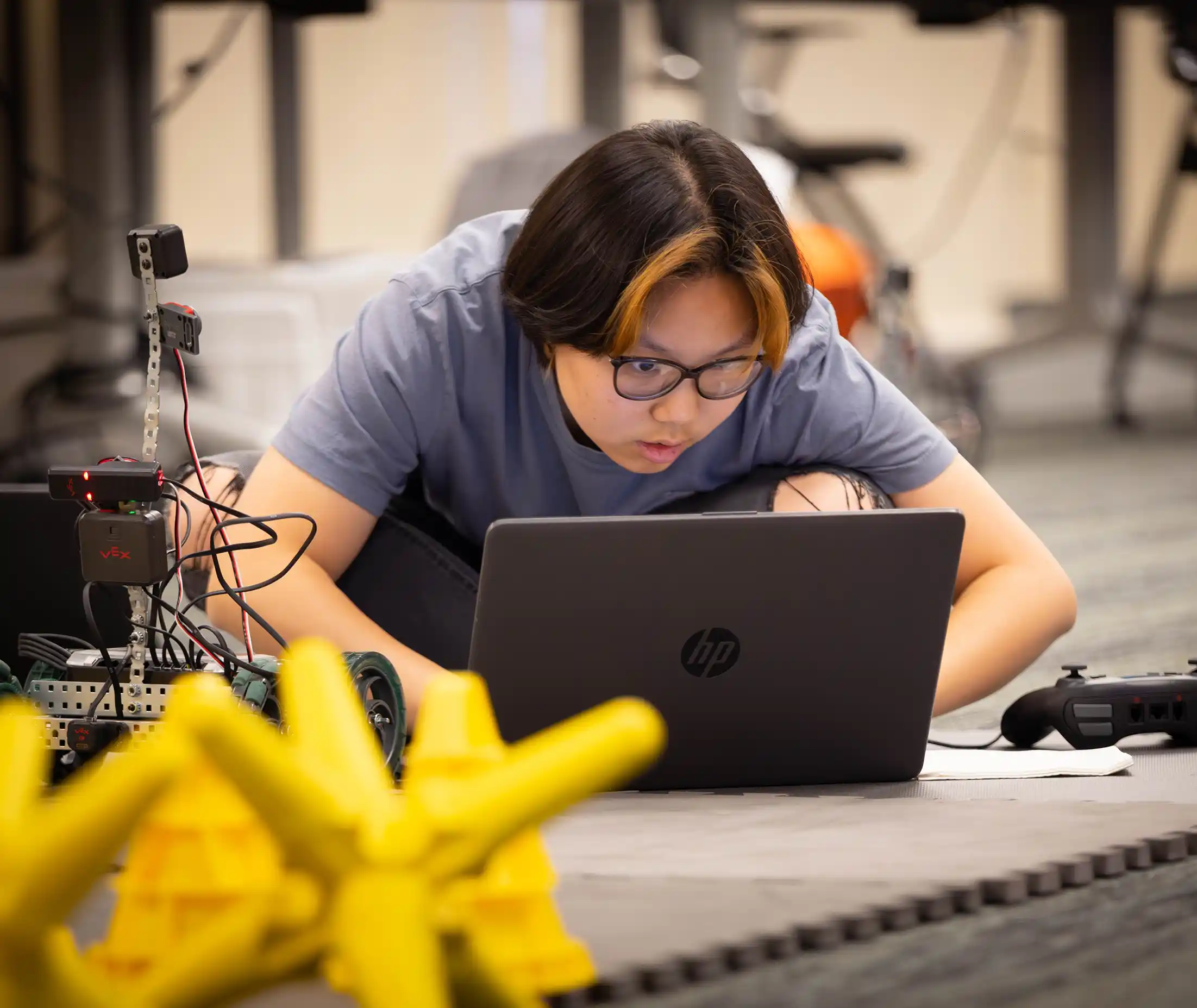 The course began with the challenging task of building and programming a robot that would be used to perform a multitude of challenges throughout the week. Some of the activities that the students completed include popping balloons, picking up and moving objects, and avoiding obstacles.
After a week's worth of building and programming, the academy concluded on Friday with the Battle of the Bots. This activity gave the participants a chance to show off their hard work to their family members as the robots were tasked with picking up discs and transporting them to various locations throughout the arena.
"All of the things that we learned this week were in preparation of this final project," said sophomore Yejoon Ham, of Bearden High School in Knoxville, Tennessee. "We had to get a disc and then put it in different scoring holes, which was both fun and challenging at the same time."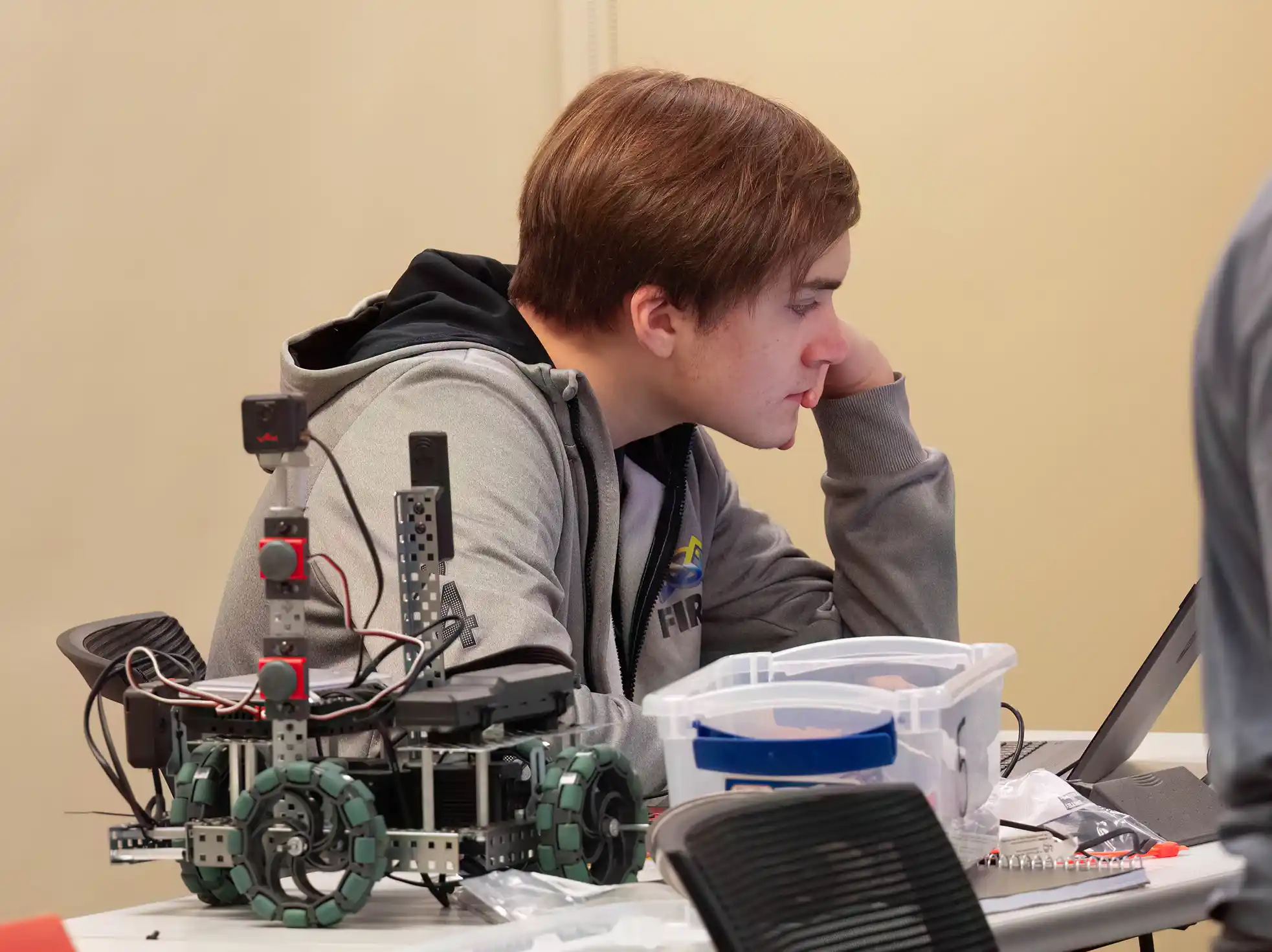 During the week, students developed skills and mindsets to help them grow into engineers, computer programmers, and technology leaders of the future. In addition, the instructor of the course took pride in the fact that students were shown various ways to handle obstacles.
"I enjoy giving them a challenge and sitting back and looking at how they figure it out," said instructor Alan Reece, a teacher at Jefferson County High School in Dandridge, Tennessee. "I figure out how I would do it in my head, and I've got a solution, but I don't give them that solution. There are times when they have an idea, and they are very passionate about an idea and committed to it and will work until they figure it out. That is what I think this course is really all about."
Each year, ORISE offers free STEM courses and academies such as the Advanced Robotics Academy to students and teachers from across the country to inspire them in STEM subjects and careers.
Media Contacts
The Oak Ridge Institute for Science and Education (ORISE) is a U.S. Department of Energy (DOE) asset that is dedicated to enabling critical scientific, research, and health initiatives of the department and its laboratory system by providing world class expertise in STEM workforce development, scientific and technical reviews, and the evaluation of radiation exposure and environmental contamination.
ORISE is managed by ORAU, a 501(c)(3) nonprofit corporation and federal contractor, for DOE's Office of Science. The single largest supporter of basic research in the physical sciences in the United States, the Office of Science is working to address some of the most pressing challenges of our time. For more information, please visit science.osti.gov.