Middle school students get into coding with ORISE Scratch Programming Mini-Academy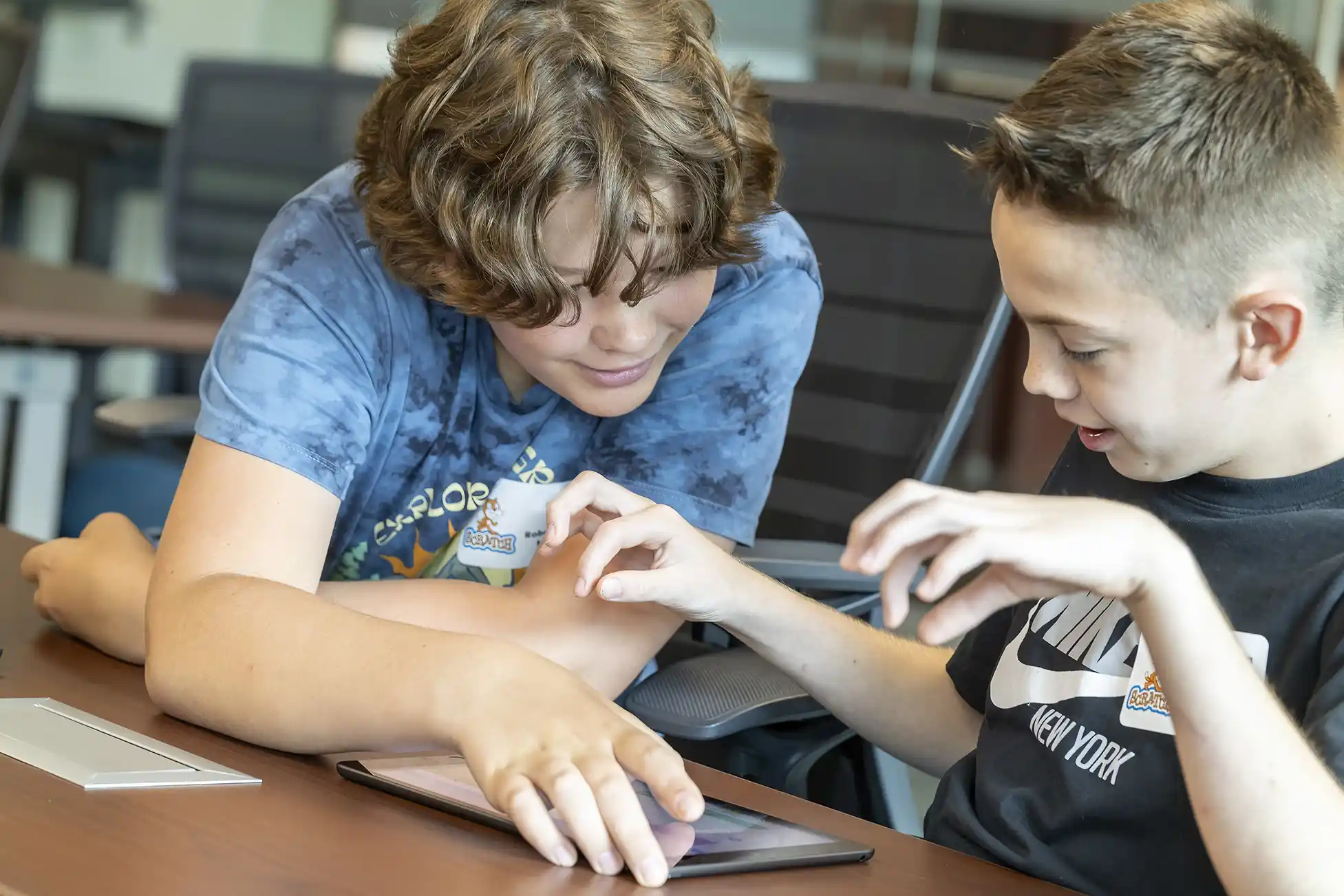 July 14, 2023
Coding and programming are two terms in the world of technology that can be overwhelming at first, especially for beginners. With the growing passion for careers in the computer science field, these are skills that are being introduced to students at an early age.
On June 21, 2023, ORISE gave middle school students the opportunity to get an introduction to coding to learn just how easy and fun it can be! Using a platform known as Scratch, the students were able to use basic coding to create their own game.
"I've always wanted to be a builder, and I enjoy learning to make new inventions," said participant Chase Bolin, a sixth grader from Robertsville Middle School in Oak Ridge, Tennessee. "One of the ways to do that is by learning to build electronically. Today, I built a project using coding that was a ping pong game."
One of the ways that the ORISE Scratch Programming Mini-Academy made coding easy to understand was by using the technique of block coding. Using the Scratch programming software, students were able to create blocks of code that correspond to different aspects of their game, including characters, sounds, special effects, and motion.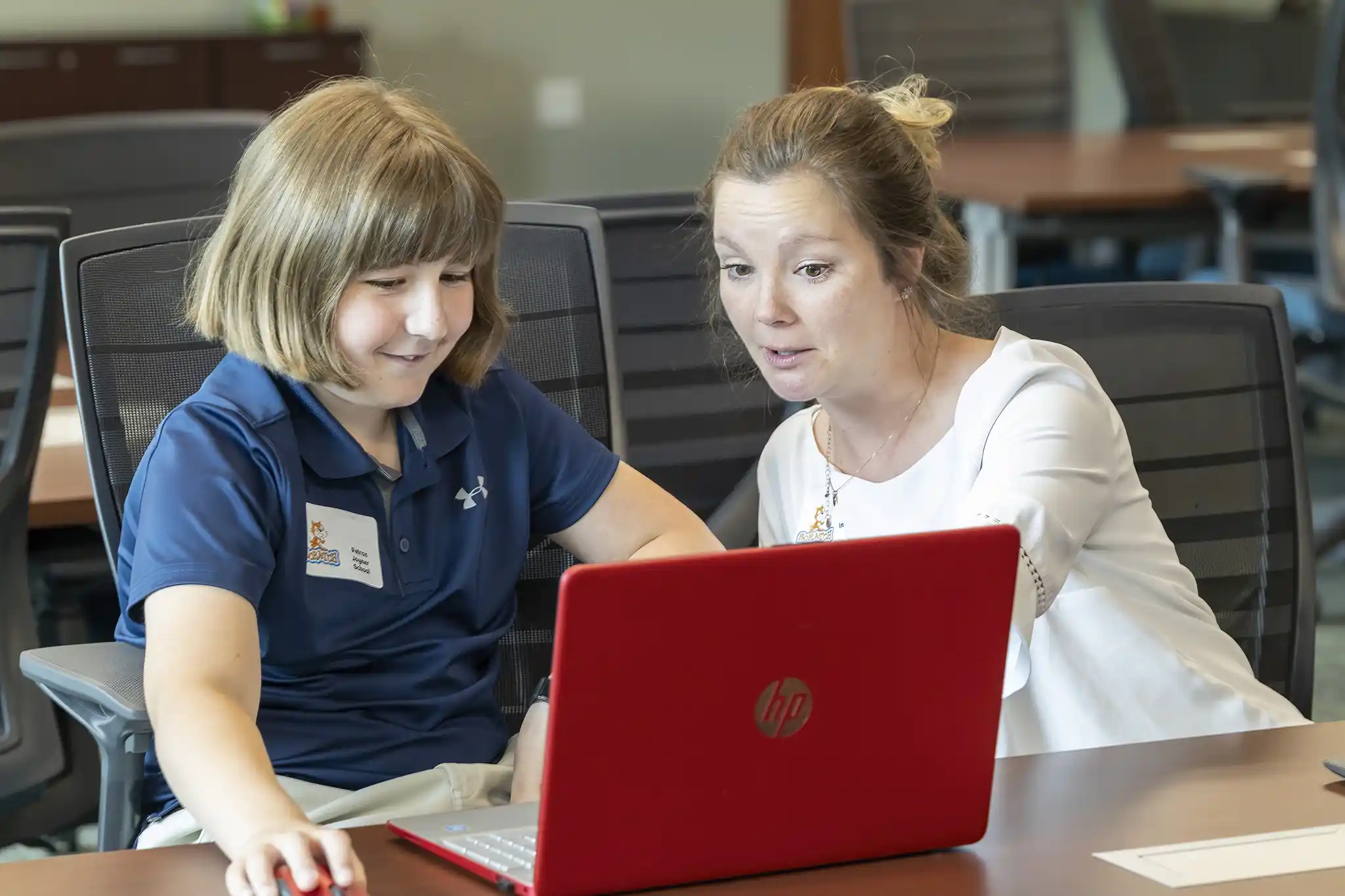 "Scratch is a web-based block coding program where block coding is a stepping stone into text-based coding," said instructor Shannon Turner, a project manager at ORISE. "Block coding is great because it gets students on board with being excited about coding and feeling like they can do it. I emphasize that these blocks that are put together like a puzzle come together to make the commands for a computer, and behind the scenes those blocks are actually line coding."
Before starting her career at ORISE, Turner spent her days in the classroom as a middle school science and STEM teacher in White House, Tennessee. Being able to spend the day teaching students the importance of computer science was a true honor and privilege.
"This is my passion. I want to open their eyes to the world of STEM, and the reason that I love this age group is they haven't quite made up their minds yet about different topics," said Turner. "At first, some of them felt like they couldn't do it, and I told them you can't do it yet, and they ended up figuring it out and having a great time."
One of the unique things about this ORISE STEM program was that it was great for students who had a wide range of experience with coding. Whether they were brand new to the world of programming or were already familiar with some of the basic skills, everyone came away with some new knowledge that will help in their future endeavors.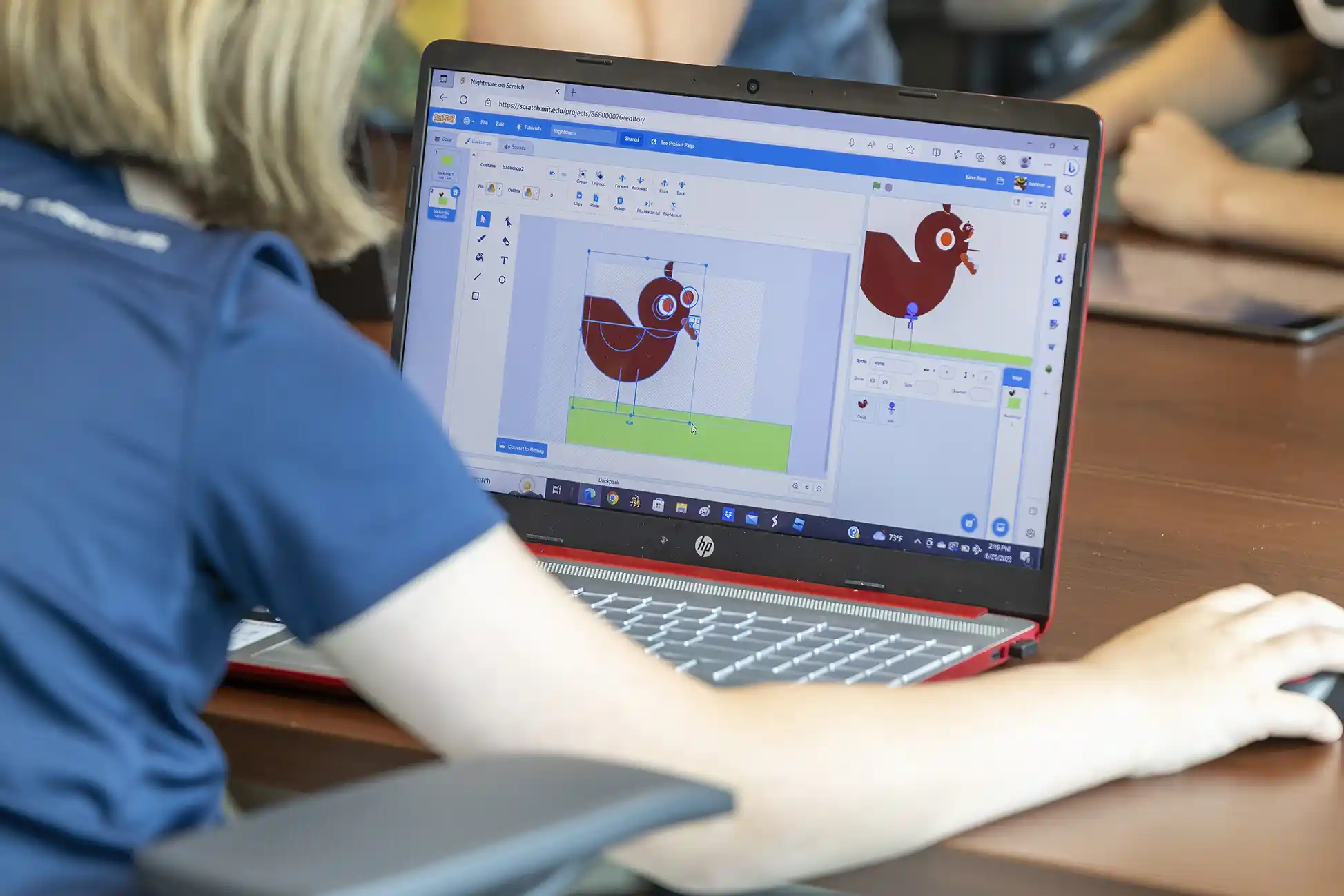 "I knew about Scratch coming into the class," said participant William Cavender, a sixth grader from Robertsville Middle School in Oak Ridge, Tennessee. "Today I learned how to use the program better. Most of my friends know how to make Scratch content, and now I'm going to start creating my own content, which is cool."
Each year, ORISE offers free STEM courses and academies such as the Scratch Programming Mini-Academy to students and teachers to inspire them in STEM subjects and careers.
Media Contacts
The Oak Ridge Institute for Science and Education (ORISE) is a U.S. Department of Energy (DOE) asset that is dedicated to enabling critical scientific, research, and health initiatives of the department and its laboratory system by providing world class expertise in STEM workforce development, scientific and technical reviews, and the evaluation of radiation exposure and environmental contamination.
ORISE is managed by ORAU, a 501(c)(3) nonprofit corporation and federal contractor, for DOE's Office of Science. The single largest supporter of basic research in the physical sciences in the United States, the Office of Science is working to address some of the most pressing challenges of our time. For more information, please visit science.osti.gov.