ORISE receives DOE silver award for GreenBuy program Stringent environmentally friendly purchasing criteria achieved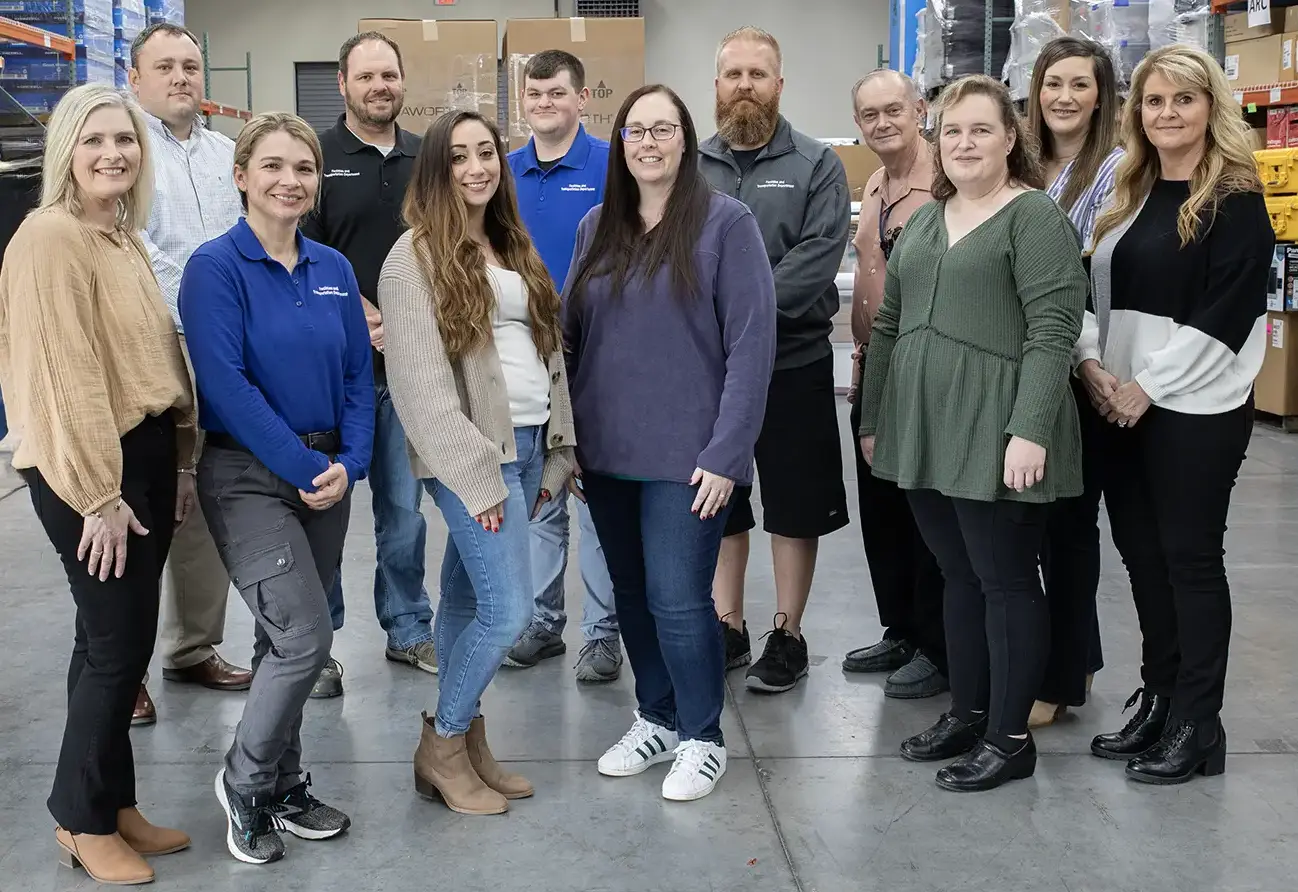 February 8, 2023
The Oak Ridge Institute for Science and Education was recognized recently as a silver-level recipient of the U.S. Department of Energy's GreenBuy award for fiscal year 2022. The GreenBuy Award Program recognizes DOE sites for achieving stringent sustainable acquisition goals that go above and beyond the government's "green" minimum compliance requirements.
ORISE previously received the silver level award in fiscal years 2021 and 2020 and the bronze level award in fiscal years 2019, 2018, and 2015. The silver level required meeting more stringent goals of select products in categories. For example, the bronze level required that ORISE meet the goals of four products in at least two categories. Under the silver level, those requirements increased to six products in at least three categories.
"We take great pride in supporting companies that are committed to recycling, energy efficiency, reducing pollution, and product biodegradability," said Cindy Snow, director of Procurement and Partnerships. "Being recognized with this award serves as a testament to the outstanding teamwork, proactive communication, and collaboration between several internal departments including Facilities and Transportation (FTD); Information Technology Services; Environment, Safety & Health (ES&H); program units; and Procurement."
ORISE's silver-level fiscal year 2022 award is based on six products/goals: 1) urinals; 2) computers and displays; 3) mobile phones; 4) IT calculation goal; 5) electronics recycling; and 6) an individual site leadership goal. These products spanned the three GreenBuy Program product categories: construction, electronics and other.
Fiscal year 2022 products had to meet one, and in some cases multiple, environmental standards, including Energy Star® certified; EPEAT GOLD, SILVER and/or BRONZE registered; and WaterSense labeled, which indicates the product meets EPA specifications for water efficiency and performance. For the electronic recycling goal in particular, 100% of electronic equipment sent for recycling must be recycled by e-steward or R2 certified vendors. 
The electronic recycling goal was met as ES&H and FTD shipped a total of 15,641 lbs. of electronic equipment to R2 certified vendors for recycling throughout FY22. This goal is supported annually by the ORAU/ORISE electronic equipment recycling program and activities which run throughout each fiscal year.
The individual site leadership goal was attained by the submission of an ORAU/ORISE purchase of a large capacity scanner that met both EPEAT and Energy Star certification standards. FTD personnel worked with procurement to purchase the large volume scanner to assist the Records, Property and Relocation Services group in meeting the image quality standards required for Federal Agencies Digital Guidelines Initiative compliance. ORAU/ORISE will see added value in this scanner as it has a low operating cost due to the optimized energy-efficient features that will help save on energy costs as well as significantly reduce paper usage and waste.
Learn more about the DOE GreenBuy Award Program.
Media Contacts
The Oak Ridge Institute for Science and Education (ORISE) is a U.S. Department of Energy (DOE) asset that is dedicated to enabling critical scientific, research, and health initiatives of the department and its laboratory system by providing world class expertise in STEM workforce development, scientific and technical reviews, and the evaluation of radiation exposure and environmental contamination.
ORISE is managed by ORAU, a 501(c)(3) nonprofit corporation and federal contractor, for DOE's Office of Science. The single largest supporter of basic research in the physical sciences in the United States, the Office of Science is working to address some of the most pressing challenges of our time. For more information, please visit science.osti.gov.